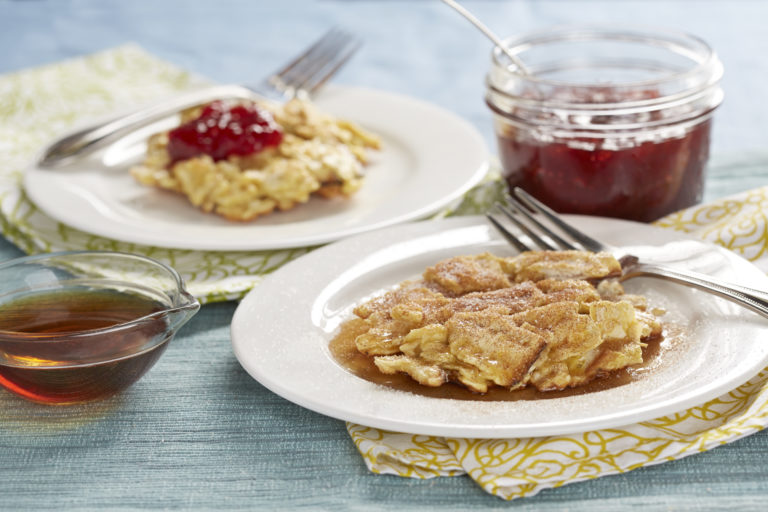 How can we celebrate Passover and not eat Matzo Brei? As a kid, I loved my mom's Matzo Brei for breakfast. The matzo is still crunchy and delicious after soaked in egg (but not too long). Families seem divided between topping Matzo Brei with maple syrup, cinnamon sugar, or jam. Our family is in the cinnamon sugar and maple syrup camp. What about yours?
4 Servings
Ingredients
3 sheets matzo
2 large eggs
2 tbsp unsalted butter
Instructions
Lightly beat eggs.
Break up matzo into small pieces and combine with eggs.
Heat butter in frying pan.
Spoon matzo mixture into pan to make 4 servings in pancake form.
Cook about 3 minutes each side or until egg mixture is cooked through.
Serve with maple syrup and cinnamon or jam on top.