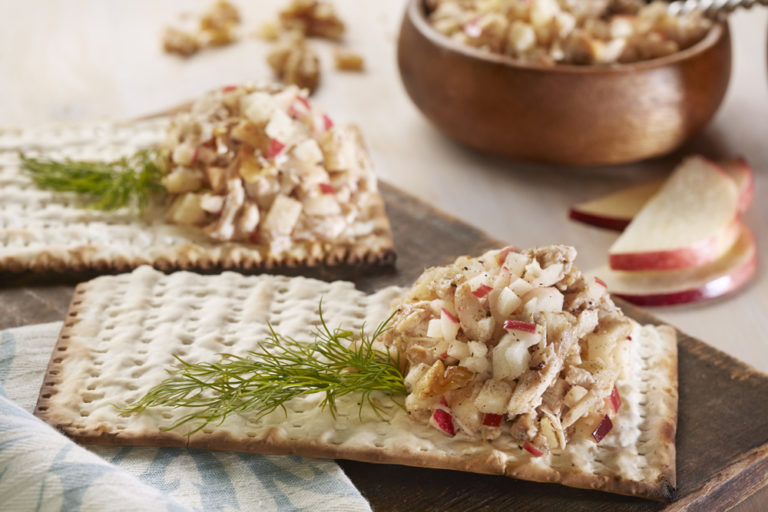 This recipe was inspired by Thanksgiving when we have so many great ideas for leftover turkey. We combine the leftover chicken from our Golden Chicken Soup (because our family likes the broth to be clear) with the classic Ashkenazi Charoset. The combination of apples, cinnamon and chicken go perfectly together. Enjoy!
Explore our other international charoset recipes here!
Ingredients
cooked chicken
mayonnaise
salt & pepper to taste
Instructions
Mix Ashkenazi Charoset with chicken and just enough mayonnaise to hold the chicken salad together.
Season with salt & pepper to taste.