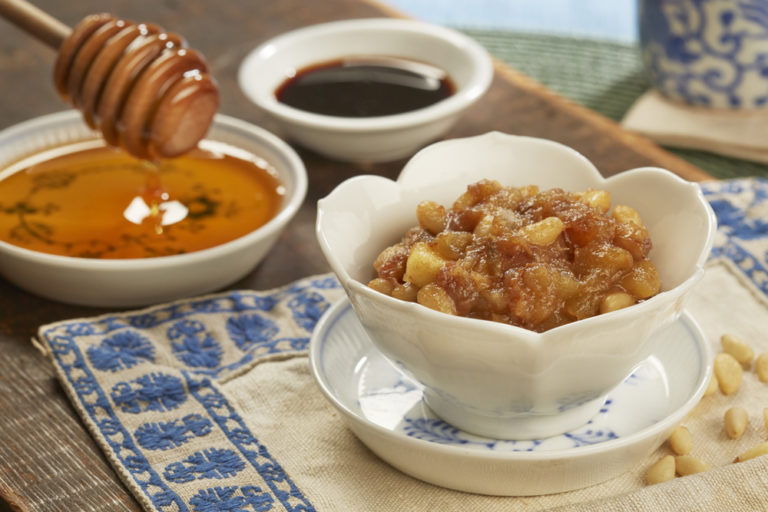 Common ingredients in Chinese cuisine are highlighted in this version of charoset: soy sauce, pine nuts and honey. In contrast with most charoset recipes, this one is slightly savory.
I used to live in Japan and work for Kikkoman Soy Sauce. I also traveled in China and studied the Fugu Plan, a Japanese rescue plan to save Jews from the Nazis by settling them in Shanghai during World War II. This Charoset recipe creates a connection between the wandering Jews of China and the Passover story. Watch the fun step-by-step cooking video below featuring Andy & Caroline.
Explore our other international charoset recipes here!
Makes approximately 6 cups
Ingredients
½ pound of dates (about 1½ cups, finely chopped)
4 apples (finely chopped)
½ cup pine nuts
3 tbsp soy sauce (you can use gluten-free) Coconut Aminos or Bragg's Liquid Aminos can be substituted for soy sauce for Passover.
4 tbsp honey
juice of one orange
Instructions
Heat all ingredients in a saucepan until soft and smooth (about 5 minutes).