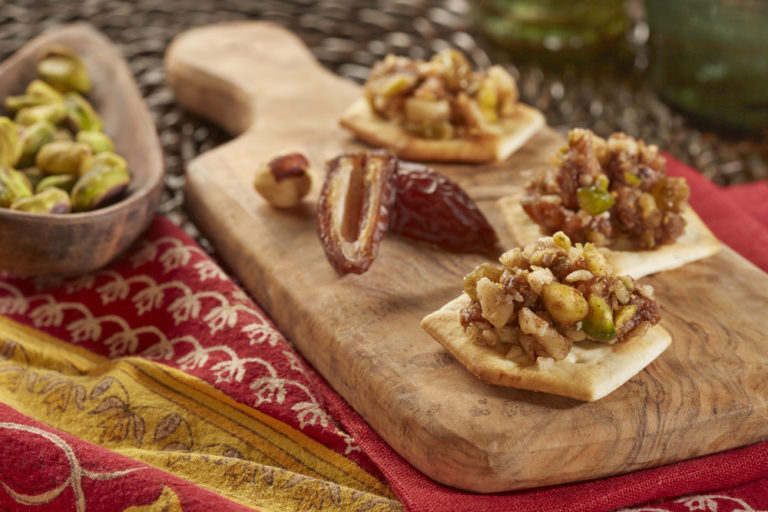 Spanish Sephardic Charoset relies on the local bounty that grows on the Iberian Peninsula. Pears, pistachios, figs and hazelnuts highlight this tapas style charoset. Learn about the history of Sephardic Jews here.
Explore our other international charoset recipes here!
Makes approximately 7 cups
Ingredients
2 apples
2 pears
½ cup marcona almonds
½ cup hazelnuts
½ cup walnuts
½ cup pistachios
½ cup chopped dates
½ cup chopped figs
½ cup yellow raisins
¼ tsp ground cloves
½ tsp ground ginger
1 tsp cinnamon
1 tsp lemon zest
½ cup dry red wine
Instructions
Peel, core and finely chop the apples and pears and place in a large bowl.
In a food processor, pulse all the nuts.
Add the chopped dates, figs and raisins as well as the wine to the food processor.
Pulse again briefly in the food processor or mix by hand. Add the mixture to the bowl of chopped apples and pears and stir to combine.
Stir in the spices and lemon zest.