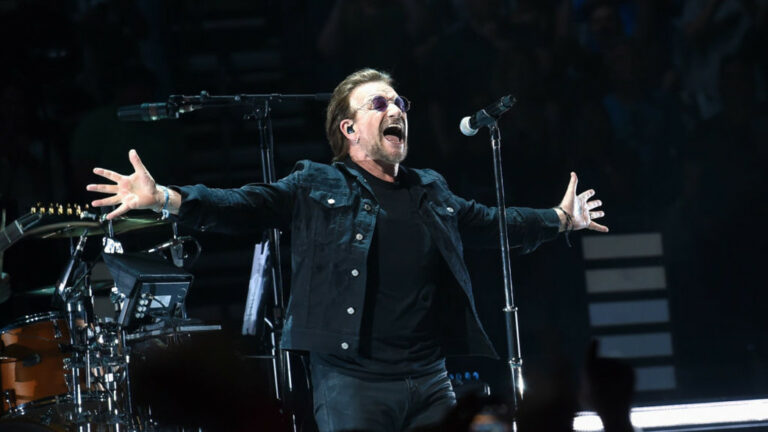 On October 8, at the Las Vegas Sphere, Bono and U2 changed the lyrics of the song "Pride" to honor the tragic loss of 260 young Israelis and Americans who were brutally massacred by Hamas terrorists.
The significance of this small moment may reverberate forever.  Many still remember Elton John's rededication of "Candle in the Wind" to Princess Diana at her funeral in 1997 by changing the lyrics from those honoring the legacy of Marilyn Monroe (who converted to Judaism) to those honoring Lady Di.
Music has always been an important language of healing and community in Judaism. In the story of exodus, Miriam sang and danced to inspire the children of Israel.
Exodus 15:20-21
"Miriam the prophetess, Aaron's sister, took a tambourine, and all of the women followed her with    tambourines, and dancing."
Like Miriam, Bono used the universal and healing language of music to express solidarity and hope amidst immense pain.
While on stage, Bono told the crowd:
"Sing for our brothers and sisters — who they themselves were singing at the Supernova Sukkot      festival in Israel," Bono said "We sing for those. Our people, our kind of people, music people. Playful,     experimental people. Our kind of people. We sing for them."
"But our hearts and our anger, you know where that's pointed. So sing with us…and those         beautiful kids at that music festival."
Bono's revised lyrics were as follows:
"Early Morning
October 7, as the sun is rising
In the desert sky
Stars of David
They took your life,
But they could not take your pride."
He then repeated the "could not take your pride" line three times before leading U2 into the "Name of Love" chorus.
The song, originally released in 1984, was written by the rock band as a tribute to Dr. Martin Luther King Jr. Dr, King was a passionate supporter of Israel's security in order to have peace. Many Jewish leaders marched together with Dr. King to support the civil rights movement for Black Americans.
The Supernova Sukkot music festival brought together thousands of young people to dance and revel in music. But there, dozens of Hamas militants blew through Israel's heavily fortified         separation fence and crossed into the country from Gaza to open fire on the innocent festivalgoers.
The open-air electronic music festival will go down in Israeli history as the site of the country's worst civilian massacre after paramedics recovered at least 260 bodies from a field near the     border with Gaza.
"We were hiding and running, hiding and running, in an open field, the worst place you could possibly be in that situation," said Arik Nani from Tel Aviv, who had gone to the party to celebrate his 26th    birthday. "For a country where everyone in these circles knows everyone, this is a trauma like I could never imagine."
In addition, in utterly horrific and painful personal news, one of my closest Israeli friend's        daughter and boyfriend were murdered by Hamas Terrorists at the Nova Peace Music Festival.  Please join me in praying for their souls and for all other victims, as well as praying for the safe    return of the hostages.
I am grateful for President Biden unequivocally stating the complete support of Israel and         condemning the unacceptable brutality of the Hamas Terrorists.
This compassionate chorus of song to support Israel in the face of Hamas terror is dramatically        juxtaposed by the sinister silence of some of our leaders and antisemitism at home and abroad.  Former Presidents of the US and the newly established President of Harvard deafened us with    silence and hardened our hearts.
In the face of silence and in that of atrocities, let's let the compassionate chorus of support for Israel and for peace, like the words sang by Bono, to serve as an inspiration for us seize the         moment to come together in comfort and show each other greater care.
May we all sing a song to remember the beautiful souls of the innocent lives lost at the Supernova Sukkot music festival to dance with their timbrels for us to all hear from now onto forever. May we never stand idly by and communicate complacence with sinister silence.
Please join and stand for Jewish and Israeli lives and for all Palestinians to live free of the Hamas Terror.
My friends have asked "What can we do?"
It's simple:
Support your Jewish and Israeli friends.

We are human and are deeply hurting in this moment.  Your outreach and care are deeply comforting in a world of with indifference and cruelty.

Educate yourself and others.

If you choose to, watch the videos of the cruel and unimaginable brutality of the Hamas Terror attacks on innocent civilians. You can see for yourself in the primary material, though it may be very difficult to experience. You can also read about the attacks.

There are not two sides

when it comes to raping and massacring 260 young kids. There are not two sides for taking women, children, babies, and the elderly hostage and parading them around the streets in Gaza to be tortured and mocked in public. This is inhumane and wrong.

Stand with Israel.

The next few weeks will be very difficult. Israel has the right to defend itself and will respond in Gaza in a manner to make sure something like this will never happen again.

Give peace a chance and pray for the Saudi Arabia and Israel peace accords to happen

and provide final stability to the region. We cannot allow support for Iran and Hamas Terrorists to impede the progress for peace and prosperity and spiritual access for Israeli and Palestinians to live free from Hamas Terror.

The Abraham Peace Accords have already yielded beautiful blessings

. We need to continue them and not let terrorists impede our path to peace.
I am reminded of a quote from Golda Meir:
"We can forgive the Arabs for killing our children. We cannot forgive them for forcing us to kill their    children. We will only have peace with the Arabs when they love their children more than they hate us."
My dear friend, Eyal Waldman, suffered tragic loss with the Hamas Terrorists Murders of his daughter, Daniel Waldman, and her boyfriend, Noam Shay, at the supernova peace music festival. May their names forever be a blessing and may their souls shine inspiring light in periods of            desolate darkness.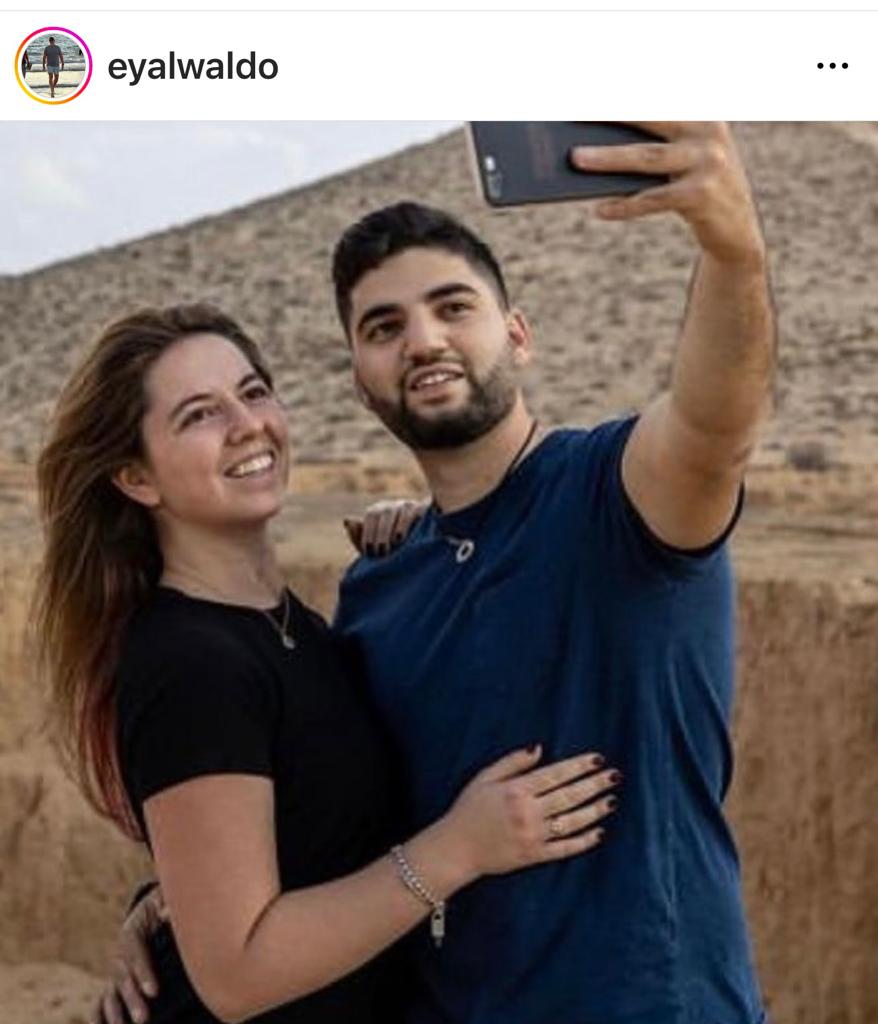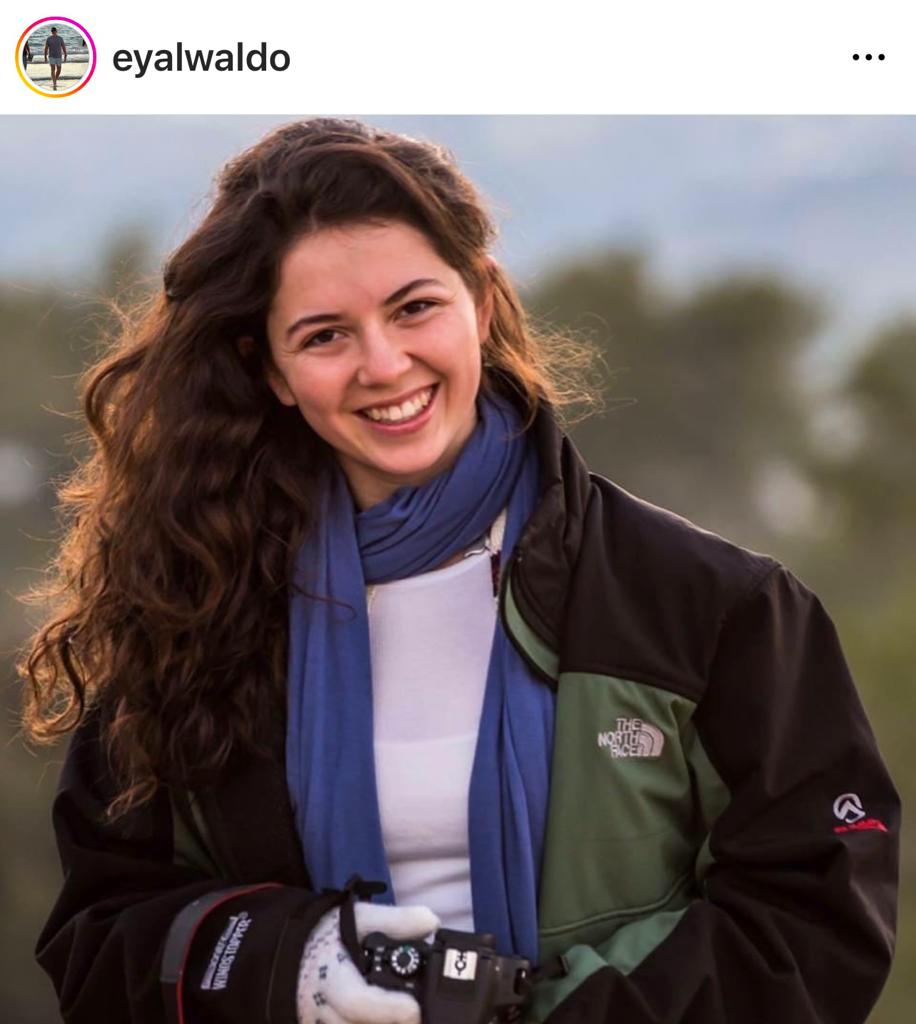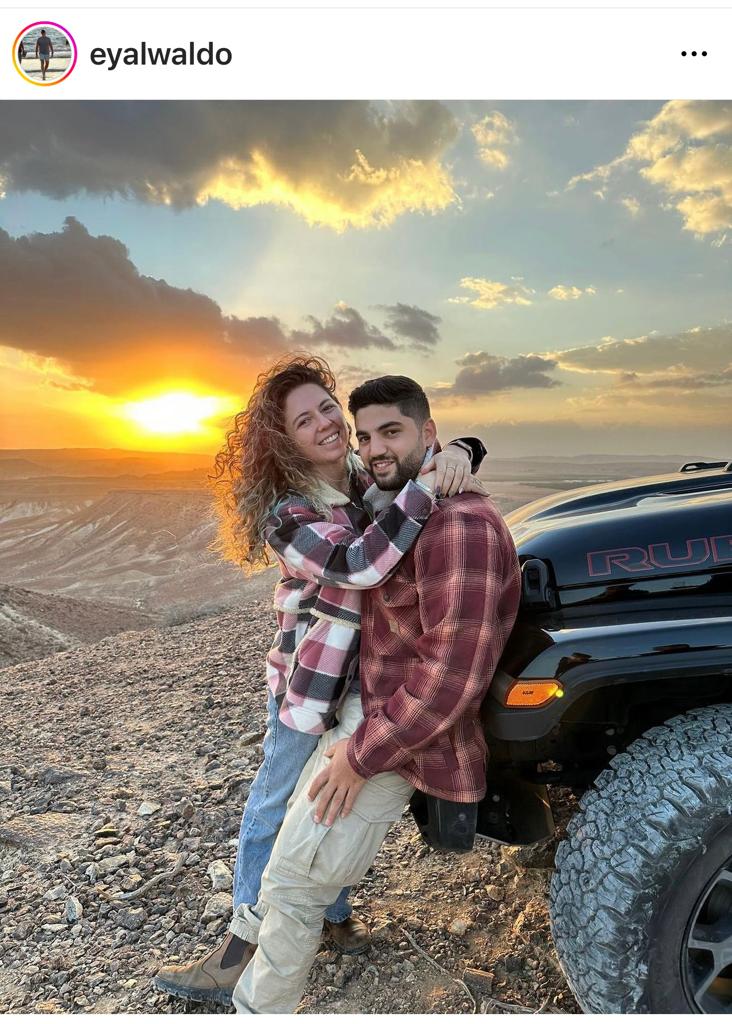 Below are two videos of Eyal telling his personal story of how he helped so many Palestinians in his technology entrepreneurial journey, and how now, Hamas Terrorists took away his beloved daughter and boyfriend.