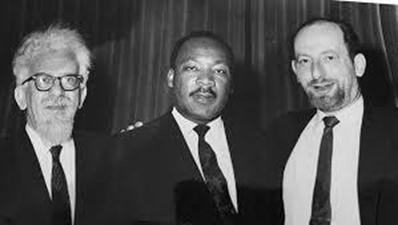 Rabbi Abraham Joshua Heschel (left) and Rev. Martin Luther King, Jr. (center). At right is Kelman's father, Rabbi Wolfe Kelman.
On this Martin Luther King Jr. day, I take pride knowing that my relatives, Rabbi Wolfe Kelman and Rabbi Arthur Hertzberg, marched with Rev. Dr. Martin Luther King Jr. I'd like to share with you the extraordinary stories of these two members of my family.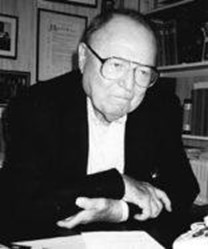 Rabbi Arthur Hertzberg
My relative, Rabbi Arthur Hertzberg, was among the religious leaders who participated in the March on Washington in 1963 when Rev. Dr. Martin Luther King Jr. delivered his famous "I Have a Dream" speech. As an early and fervent ally to the civil rights movement, Rabbi Hertzberg used his platform, influence, and community to enact good in society at large. He also chaired the first Jewish Delegation to meet with the Pope. Rabbi Hertzberg became a "light unto all nations" by joining with other leaders to promote equality.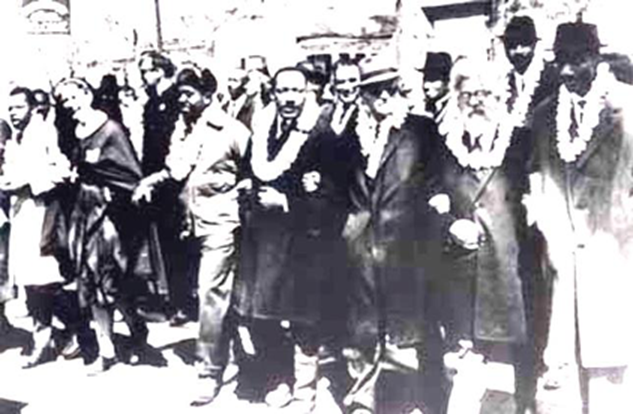 Martin Luther King Jr. (center) marches in Selma, Alabama, alongside Rabbi Abraham Joshua Heschel (second from right).
My other relative, Rabbi Wolfe Kelman, marched with Dr. King during the 1965 Selma-Montgomery marches. Kelman went from being the youngest member at the Goldfarb/Fish Family seder in 1930 Dynow, Poland, to playing an important role in a nation-wide movement for civil rights. As the executive vice president of the Conservative movement's Rabbinical Assembly, he was able to mentor and guide the paths of hundreds of rabbis. He worked tirelessly to support his fellow rabbis, lead them in study, and act as a role model. By supporting the dreams and passions of individuals, Rabbi Kelman left a positive impact on the world.
In biblical tradition, we believe in the calling of "אור לגויים" (or la-goyim). This term refers to a responsibility to be a "light unto the nations." As such, we have a moral obligation, handed down from God, to inspire the world by fostering a global standard of righteousness and love.
"I the Lord, in My grace, have summoned you,
And I have grasped you by the hand.
I created you, and appointed you
A covenant of people, a light of nations –
Opening eyes deprived of light,
Rescuing prisoners from confinement,
From dungeon those who sit in darkness." (Isaiah 42.6-7)
The transformation from ordinary to the extraordinary is one that has always been particularly intriguing to me. Throughout our lifetimes, we are continuously given opportunities to make real, lasting differences.
I hope the extraordinary contributions of my family rabbis inspire you to go the extra mile and seek out opportunities for righteousness. I hope you too will strive to be a light unto the world. Even if the light of your goodness shines on only one person, you have done good in the world. Rev. Dr. Martin Luther King Jr. declared his own dreams for the whole world to hear and his message has reverberated through generations.
Further Reading
You can learn more about the extraordinary life of Rabbi Arthur Hertzberg here.
You can learn more about the extraordinary life of Rabbi Wolfe Kelman here.
You can watch Rabbi Levi Kelman talk about his father Rabbi Wolfe Kelman in this video:
I am proud to say that through the Pelican Peace Project I have been able to bring about that           previously unrealized peace between Israel, the UAE, and Bahrain.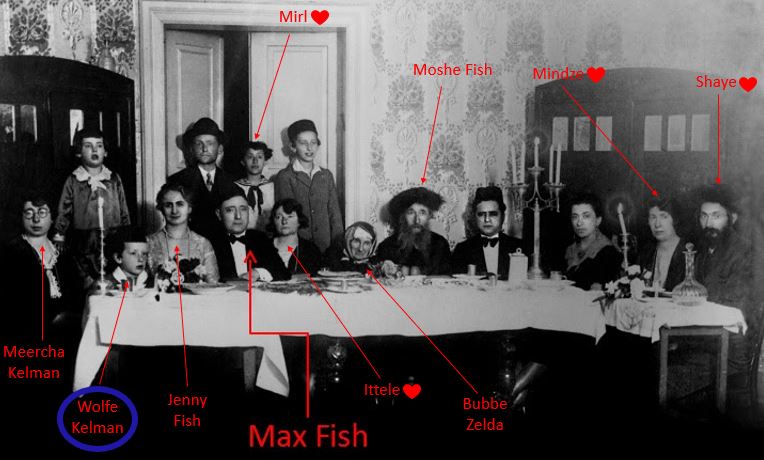 This is a picture of my family's Passover Seder held in 1930 in Dynow, Poland. My grandfather Max Fish was present as was a young Rabbi Wolfe Kelman. Those individuals with hearts next to their names are my relatives who were murdered in the Holocaust.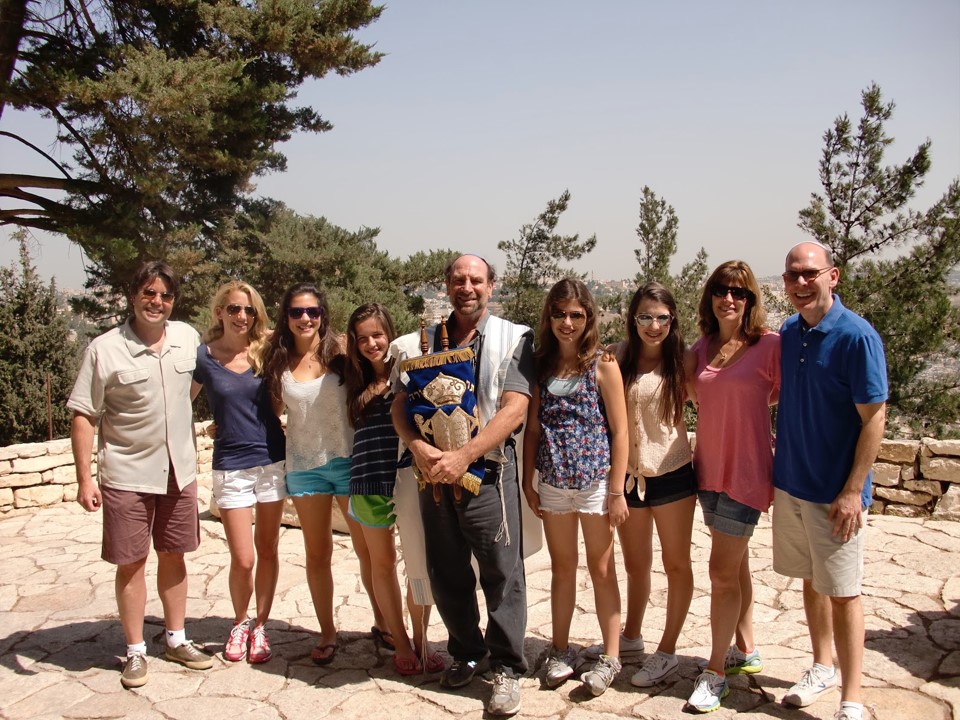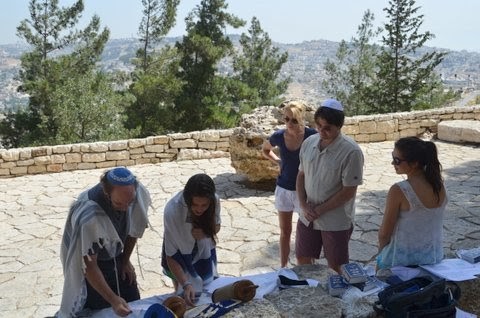 In 2012, Rabbi Wolfe Kelman's son Rabbi Levi Kelman led my daughter Lucy's Bat Mitzvah in Jerusalem.