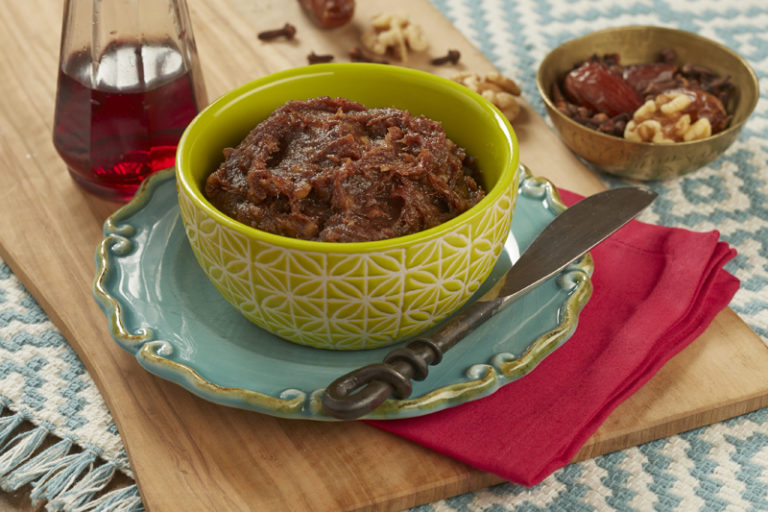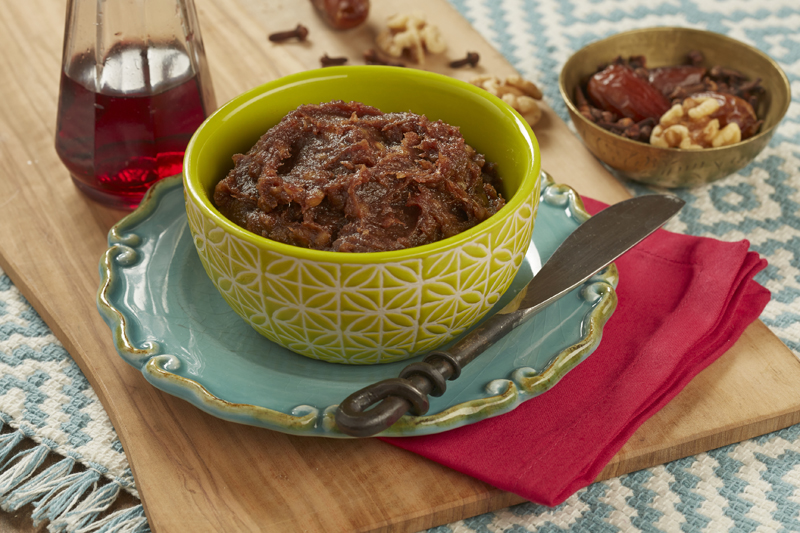 Dates, walnuts and cloves give this charoset its deep color and thick consistency. We love the delicious tangy flavor and smooth texture. It is so rich with the flavor of the dates and cloves. This may be our favorite charoset. Make extra for wonderful leftover after the Seder!
Explore our other international charoset recipes here!
History:
Moroccan Jews are the descendants of an ancient Jewish community. Jews in Morocco date back from well before the Diaspora and the Spanish Inquisition. Just before the founding of Israel in 1948, there were about 250,000 to 350,000 Jews in Morocco, then the largest Jewish community in the Muslim world. Fewer than 2,500 Jews remain today.
Makes approximately 3 cups
Ingredients
1 lb dates, pitted and chopped (about 3 cups)
1½ cups sweet red Kosher wine, such as Manischewitz
1 tsp ground cinnamon
½ tsp ground cloves
1 cup walnuts, coarsely chopped
Instructions
Put the dates in a pan with the wine, cinnamon, and cloves and simmer, stirring occasionally, until you have a soft paste (about 5 minutes). Pulse in a food processor if you want a smoother texture.
Let it cool and stir in the walnuts.
Notes
Variation: A Libyan version is flavored with ground ginger, nutmeg, and cloves: ¼ tsp of each.