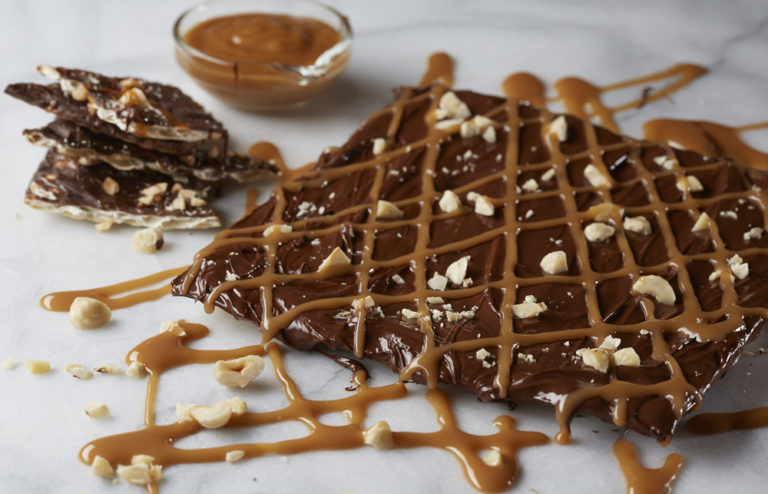 When I realized how much extra chocolate I had made for the Chocolate Matzo Mousse Cake, I knew I needed a better use for the leftover chocolate aside from just eating it. Making Chocolate Covered Matzo for Passover is such a fun family activity. My kids LOVE pouring the melted chocolate over the matzo.
Ingredients
bittersweet chocolate chunks or chips
1 jar or container of ready-made caramel
chopped nuts (optional)
Instructions
Melt chocolate in a double boiler or a metal bowl set over a pan of simmering water (or in a glass bowl in a microwave at 50 percent power 3 to 5 minutes), stirring frequently.
Lay matzo squares down on parchment paper to keep your counter clean.
Pour chocolate generously over matzo squares.
Drizzle caramel and sprinkle nuts on top. Enjoy!