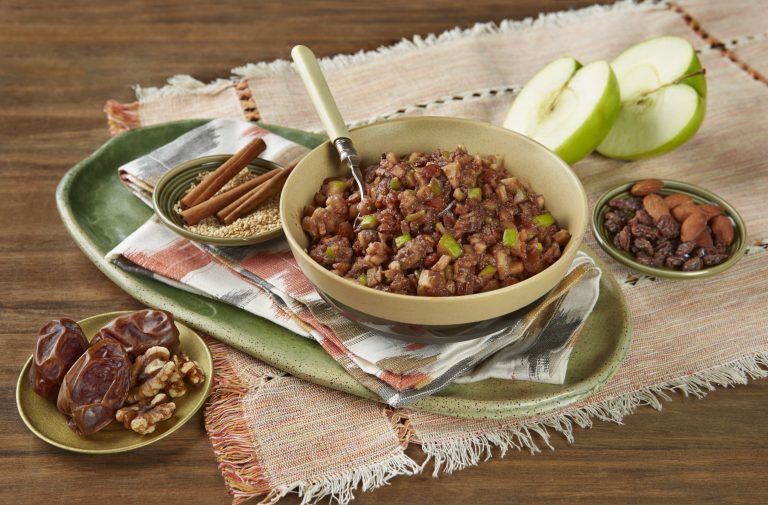 Given my extensive travel in the Middle East, I thought that including a Charoset from Yemen to highlight the Jewish experience beyond Israel was important and interesting. We hope you will savor the combination of flavors with the dates, raisins, sesame seeds, and aromatic spices.
Explore our other international charoset recipes here!
Makes approximately 3 cups
Ingredients
1/2 cup pomegranate juice

1/4 cup sweet red Kosher wine, such as Manischewitz

3/4 cup dates, pitted and finely chopped

1/4 cup raisins

1/2 cup almonds, chopped

1/2 cup walnuts

2 tbsp sesame seeds, toasted (optional)

1 Granny Smith apple, finely chopped (leave peel on)

1/4 tsp each ground cinnamon, cloves, cardamom, ginger and cumin
Instructions
In small saucepan, heat pomegranate juice and wine to simmer.

Remove from heat and add dates and raisins. Let sit for 5 minutes until they are hydrated and softened then pour into a large bowl.

Mix in remaining ingredients. Store in refrigerator. Can be made 2-3 days before but add apples at the last minute so they are bright and fresh.