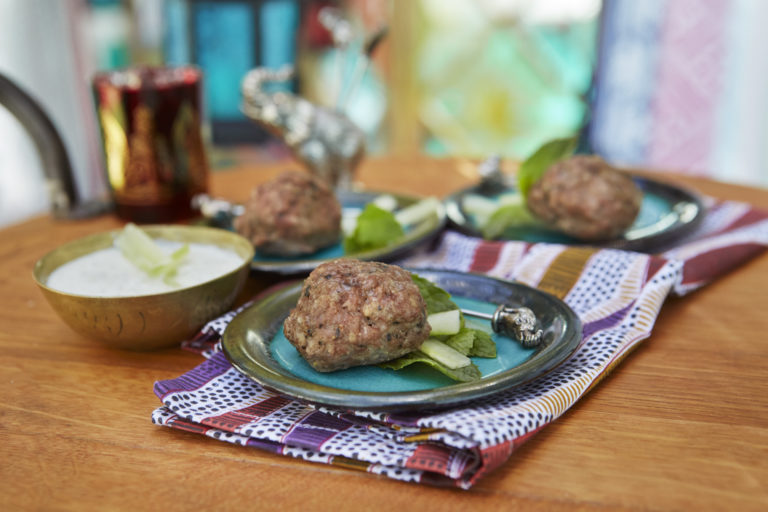 This recipe reminds us of Sephardic Jews celebrating in their Moroccan style succah. The ground pine nuts add a great texture to the meatballs and the fresh mint and apple sauce give the meatballs a bright, slightly sweet flavor. Serve appetizer style and if you'd like a dipping sauce, try our delicious Kosher Cashew Dipping Sauce.
Makes 25-30 meatballs depending on size
Ingredients
For Meatballs:
2 lbs ground lamb
1/2 red onion, rough chopped
2 tbsp pine nuts
2 cloves garlic
1 cup fresh mint
1/4 cup apple sauce (for moisture and a little sweetness)
1 tbsp cumin
1 tbsp salt
1 tsp pepper
1 egg, lightly beaten
For Kosher Cashew Dipping Sauce:
1/4 cup olive oil
1/2 cup water
1 cup raw, unsalted cashews
juice of 1 lemon
1 clove garlic
1 tsp salt
pepper to taste
1 tbsp chopped fresh herbs (dill, oregano or fennel fronds - the wispy pieces that look like fennel attached to the fennel bulb - see photo below)
Instructions
For Meatballs:
Preheat oven to 350 degrees
Line a baking sheet with parchment paper
In a food processor, pulse pine nuts, onion, garlic and mint
In a large bowl, combine pulsed ingredients with remaining ingredients
Form meatballs of desired size
Take a small piece of the meatball mixture and cook on stovetop to ensure it is seasoned to your taste. Adjust if needed
Place meatballs on baking sheet and bake for 20-25 minutes (to test doneness with a meat thermometer, meatballs should be 160 degrees)
Serve appetizer style with toothpicks as is or with our Kosher Cashew Dipping Sauce.
For Kosher Cashew Dipping Sauce:
Put cashews in a bowl, cover with water and soak overnight or a minimum of 3 hours (this makes the cashews easier to blend and creamier)
Strain cashews and put in food processor with all ingredients except olive oil
As food processor is running, slowly drizzle in olive oil until dip is nice and cream
Serve at room temperature or chill. This dip is perfect with the Lamb Meatballs and also a great dip for crudité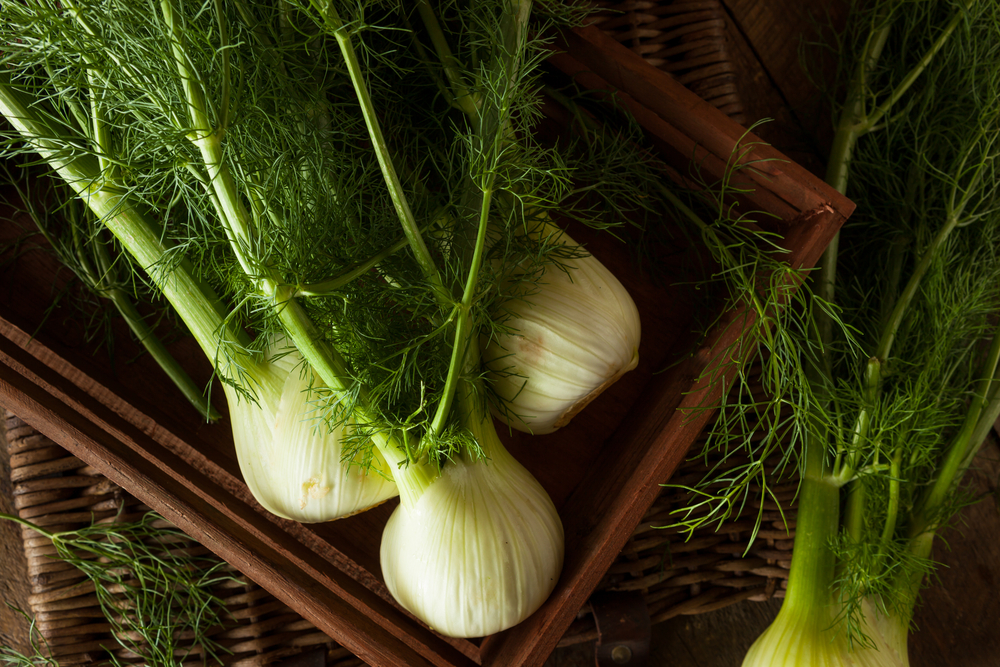 Fennel fronds are the wispy pieces that look like dill attached to the fennel bulb.
Notes
Tip: You can make the meatballs ahead and freeze them in a single layer on a baking sheet and then place them in a zip-top bag and place back in freezer. When you want to cook them, remove from freezer and bake at 350 degrees for 25-30 minutes (no need to thaw them first).