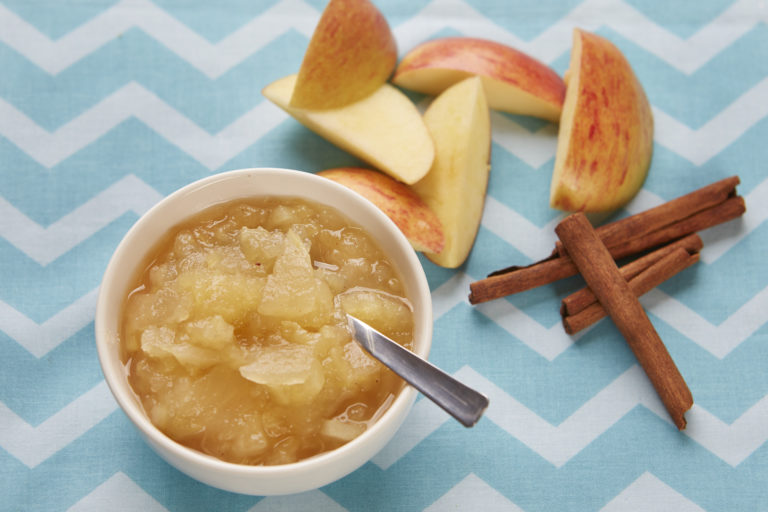 My daughter, Lucy loves making homemade apple sauce. We keep it rustic instead of the classically pureed version because we like the crunch of the apple. Originally, we made this recipe because it is the classic, natural side dish for potato latkes. But this recipe was such a success we now make it for Thanksgiving and Rosh Hashanah too!
Makes about 3 cups depending on size and water content of apples
Ingredients
5 apples, peeled, cored and chopped
1 cinnamon stick
1/2 cup sugar
zest and juice of 1 lemon
1/2 cup water (or more as needed)
Instructions
Add all ingredients to sauce pan.
Bring to a boil then simmer until apples are soft (about 20-30 minutes depending on apples).
Remove cinnamon stick and serve immediately or refrigerate.