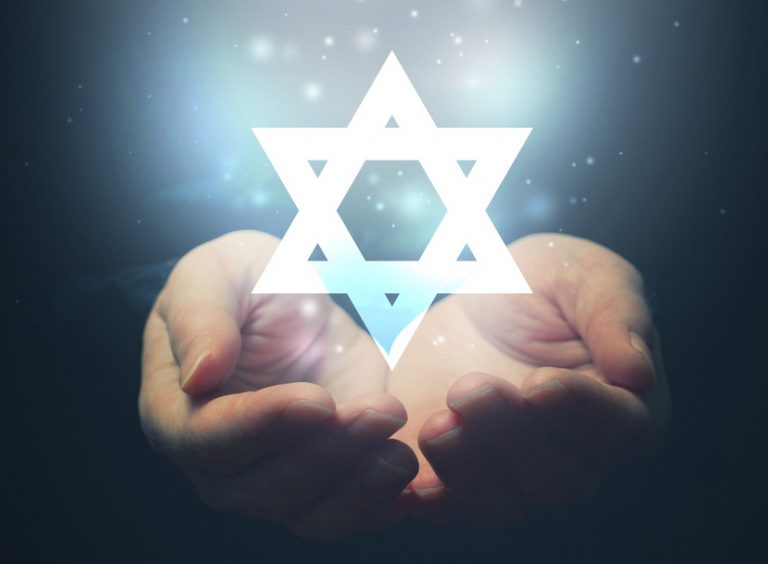 With the help of his family, Jacob Gurdin, an avid youth hockey player from Brookline, MA, undertook a creative, personally meaningful, and highly successful mitzvah project in support of the Travis Roy Foundation. Travis Roy was a gifted young hockey player, whose life was radically altered just 11 seconds into his first game as a freshman at Boston University (1995), when he was paralyzed from the neck down due to an awkward collision. Bravely, Travis turned his personal tragedy into a source of healing and blessing for countless others by establishing a foundation in support of spinal injuries, and through his public speaking and writing. Below are two brief excerpts from the inspiring speeches Jacob and his mom, Lisa, gave during the bar mitzvah ceremony about the project. Jacob's bar mitzvah celebration included his reading from the Torah portion of Shemini (Leviticus 9:1–11:47), which includes a discussion of various rules of ritual conduct. The theme of personal and collective responsibility, including core values and rules, served to frame the remarks.
Jacob – For my mitzvah project, I organized a youth hockey tournament modeled on the famous Boston Beanpot Tournament to raise funds for the Travis Roy Foundation (TRF). The TRF helps people who have suffered spinal cord injuries by giving them adaptive equipment that allows them to be as independent as possible. Examples of adaptive equipment are voice recognition software, computers, ramps, and specialized vehicles. The equipment can be very expensive and without the Foundation, they would not be able to get that equipment. The TRF also donates funds to research to find a cure for paralysis. One of the most meaningful parts of the experience came in the hour or so before the tournament: When all the teams were getting ready to play, I went with Travis to each locker room, where Travis talked to the kids and coaches about his life and work. Everyone was respectful and listened carefully to him. As Travis spoke, I could tell people were inspired by his words and presence. Just before the first game, I stood at center ice and spoke to the teams and all the fans that came to support us. I was nervous about speaking in front of so many people, but proud to share my excitement about the project with them. The tournament was amazing! Not only did my team—the Jr. Eagles—win it all in shootout, but the silent auction and raffle were a hit. Between the online fundraising and the donations at the event itself, we raised about $19,000 dollars. I am also planning to donate a portion of my bar mitzvah money to the TRF. The whole experience, including getting to know Travis, was amazing. It felt so good to help people who have suffered and cannot do all the things they wish were a part of their daily lives. I feel so lucky to be able to contribute to a worthwhile cause with the love and support of my parents and siblings.
Lisa – The Jr. Beanpot started out as a small hockey tournament with four teams to raise money for the TRF, but ended up being much more. The moment I knew we were on to something life changing for our family was when we were visiting with Travis in his home in Boston. None of us knew what to expect. We met with Travis for about an hour and a half that day. He immediately made us feel at ease. We talked about his foundation and about Jacob's bar mitzvah and the tournament. We were all taken by Travis' resilience and his ability to wake up every day in his body and in his life and do good in the world. He perseveres through all the aches, pains, medical issues, and the need to have someone help him 24 hours a day. It made many of our daily complaints seem trivial. Spending time with Travis was heartbreaking, but it inspired our entire family to do everything we could to make the Jr. Beanpot a success and to continue working to help others. The best part of the experience was not the amazing hockey that was played that night, the fact that the Jr. Eagles won it, or that we raised $19,000. The best part for me was that Jacob's idea—his bar mitzvah project—inspired over 60 kids and their families to return next year for the 2nd annual Jr. Beanpot. Travis says that he lived the first 20 years with a passion and the second 20 years with a purpose and that you are fortunate if you can live with both. I can say with confidence, that Jacob, you will live your life with a passion and a purpose. I'm so lucky to be your mom. Mazel tov!
A special thank you to Jacob and Lisa Gurdin for sharing their story and to Rabbi Or Rose for writing the introduction.
*To Learn more about Travis Roy and the TRF, please visit: https://www.travisroyfoundation.org/about/travis-roy