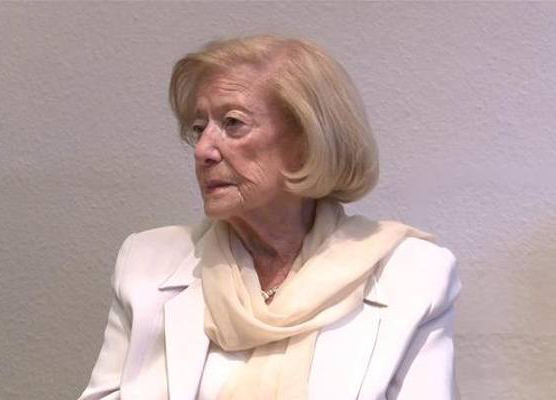 Holocaust survivor Gena Turgel passed away June 7, 2018 at the age of 95. Known as the "Bride of Belsen," because she married one of the British soldiers responsible for liberating the Bergen-Belsen concentration camp, Turgel survived four concentration camps.
Born in 1923, Turgel was the youngest of nine children and was 16 when the Nazis invaded Poland. She was moved to the Krakow ghetto  with her mother and siblings where one of her brothers was shot by the SS and another fled never to be heard from again. She and her remaining family were sent to Plaszow labor camp where one of her sisters was shot as she tried smuggling food into the camp.  She and her remaining family were later forced to march to Aushwitz in the winter of 1944. In 1945, leaving her last sister behind, she and her mother spent four weeks on a "death march" to Buchenwald. They were later transported to Bergen-Belsen. It was there that she cared for Anne Frank who was dying from typhus.
On April 15, 1945, the British army liberated Bergen-Belsen. It was then that Turgel met Norman Turgel. The two married six months later. Turgel's wedding dress was made from parachute silk. The two settled in the U.K. and had three children. She spent her life sharing her stories with thousands of students across the country and published her memoir, "I Light a Candel," in 1987.
For more information on this extraordinary woman, click here.