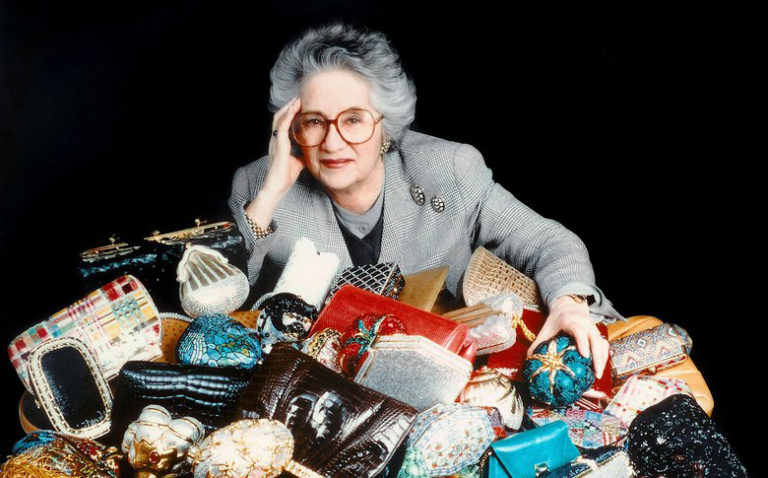 Judith Leiber, famed handbag designer, passed away on April 30, 2018 at the age of 97. She was born in Budapest, Hungary in 1921. Before WWII, she became a trainee at a Hungary handbag company where she was the first woman to become a master craftswoman and join the Hungarian Handbag Guild.
She escaped the Holocaust when her father obtained a Swiss schutzpass for her. This was a certificate providing the bearer with safe passage to Switzerland. Once there, she lived in an apartment with 25 others. They were later all  taken to a Nazi-run ghetto. She was freed by the Red Army during the Hungarian Liberation.
In 1946, she married Gerson Leiber, a sergeant in the U. S. army who was also an abstract expressionist painter.  At the time, she was making purses for the secretaries of the American Legation in Budapest. The couple moved to New York City in 1947. After spending years working for other handbag designers, she established her own business in 1963.  Her unique creations became status symbols and graced the arms of many, many celebrities and several First Ladies. In 1994, she was awarded a Lifetime Achievement Award from the Council of Fashion Designers. Today, her work is on display at the Smithsonian, the Metropolitan Museum of Art and the Victoria and Albert Museum.  
For more information, about this extraordinary woman, click here.