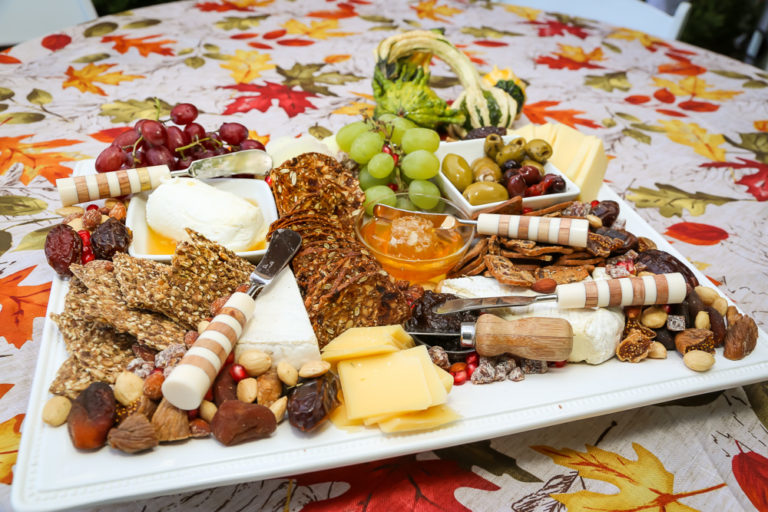 What is your favorite kind of cheese?
Tu b'Shvat is New Year's for trees, a celebration of the natural world and the ecological bounty of Israel. One of the traditions for Tu b'Shvat is to eat the seven species of plants mentioned in the Torah. Deuteronomy (8:8) lists seven species that are the main produce of the land of Israel. These species are wheat, barley, grapes, figs, pomegranates, olives and dates. These seven foods are served at Tu b'Shvat dinners and gatherings across the world.
Here at Breaking Matzo we are excited to share a fun new way to serve the seven species this Tu b'Shvat: A Cheese Plate!
Cheese plates are pretty darn great. Intricate to any party, a mix of art and cuisine, both a beautiful centerpiece and sumptuous spread. They are the unsung workhorse of cocktail hour, bringing guests back again and again for morsels of cheesy goodness and assorted accoutrements. On our cheese plate we feature each of the seven species alongside a cheese pairing. It's a great treat for a Tu b'Shvat feast or a delightful party platter for any occasion.
Recommended Components:
Wheat and Barely: These two occupy the same slot on our cheese plate the crackers. No cheese plate is complete without some edible vessel on which to contain the cheese, fruit, and other components. We suggest serving a wheat-based cracker and a barley based one. We recommend one simple cracker with a neutral flavor and another cracker with bolder flavor and/or texture. We recommend pairing the crackers with some nice semi hard cheeses. A Jarlsberg and a cheddar fit the bill splendidly.
Grapes: We use whole red and green grapes. We pair them with Parmigiano-Reggiano cheese. The nuttiness of the cheese pairs perfectly with the tart and sweet flavors of the grapes.
Figs: Plate fresh halved figs with a nice chunk of brie. The smooth creaminess of the brie blends well with the gooey yet gritty texture of the figs.
Pomegranate: Use whole pomegranate seeds. You can deseed a pomegranate yourself or buy already removed seeds, whichever you prefer. A handy tip for deseeding pomegranates is to cut the fruit in half, place it over a bowl and whack the back of it with a wooden spoon. Pair them with a nice creamy goat cheese. We recommend a chevre, but feel free to substitute your own favorite. The sweet fruit compliments the tang of the cheese, while their contrasting textures make for a wonderful bite.
Olives: Place a small dish of marinated olives on the plate. You can also include an olive tapenade. Many supermarkets sell jars of the spread or you can use our delicious recipe for a fig and olive tapenade. Whichever form of olives you choose we recommend pairing them with some fresh mozzarella. The cheese provides a nice complement to the salt and oil of the olives and/or tapenade.
Dates: Split open some medjool dates, remove the pits and they're ready to serve. You can also use our recipe for Moroccan charoset as a date spread. We pair the dates with blue cheese. The pungent funk of the cheese helps balance the sweetness of the date.
Each of the cheeses can be mixed and matched with the any of the fruits and crackers. Try some different combinations and find your favorite. If you want to add some extras to your cheese plate, almonds, walnuts and honey are all tasty additions.
We hope you enjoy this feast of plants and cheese when celebrating the festival of trees.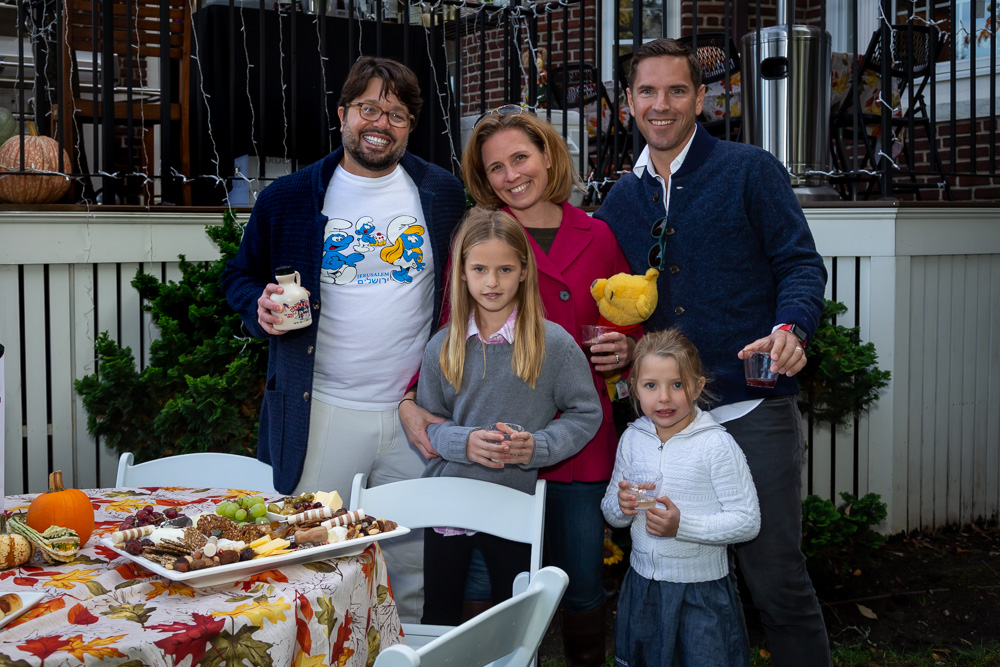 Our thanks to Lari Wood, who created the delicious cheese plate pictured above.