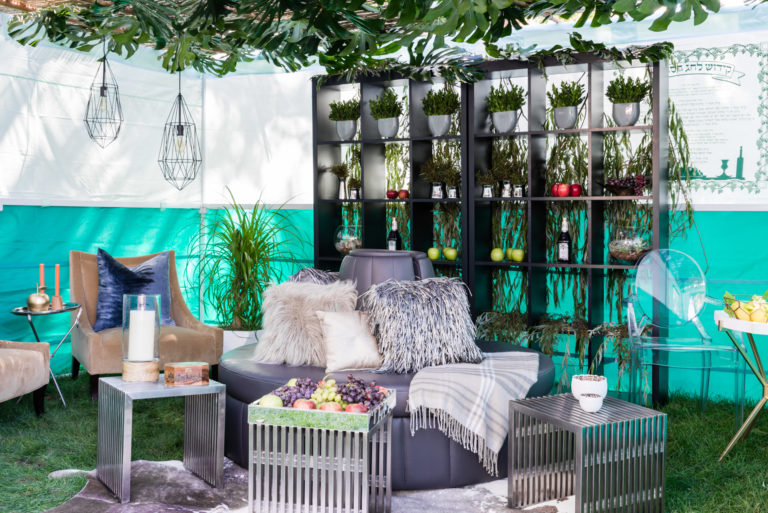 Make your Succah Modern. A contemporary look and feel will make this Succot a celebration to remember! Watch our video below to see all 3 of our Sensational Succahs.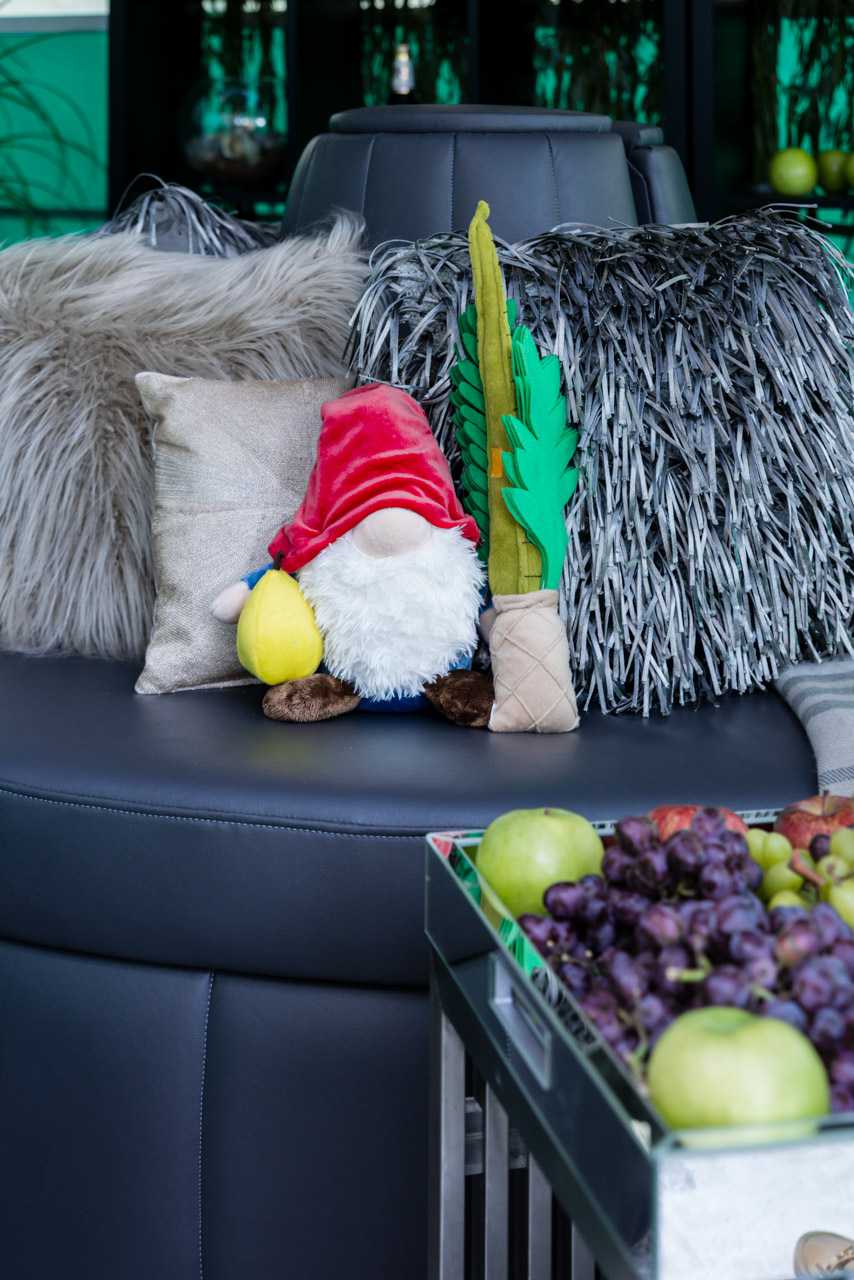 Incorporating the four species and the fruit of the harvest was important in our displays and floral throughout this unique modern day Succah.
Cascading from the back of the bookshelf, you will find one of the four species of plant (willow) and on the top of the back book shelf, enclosed in beautiful oval grey glass vases, a hedge of myrtle.
Palm is represented in the s'chach (roof covering) as well as potted in an angular planter on the side of both tan velvet chairs.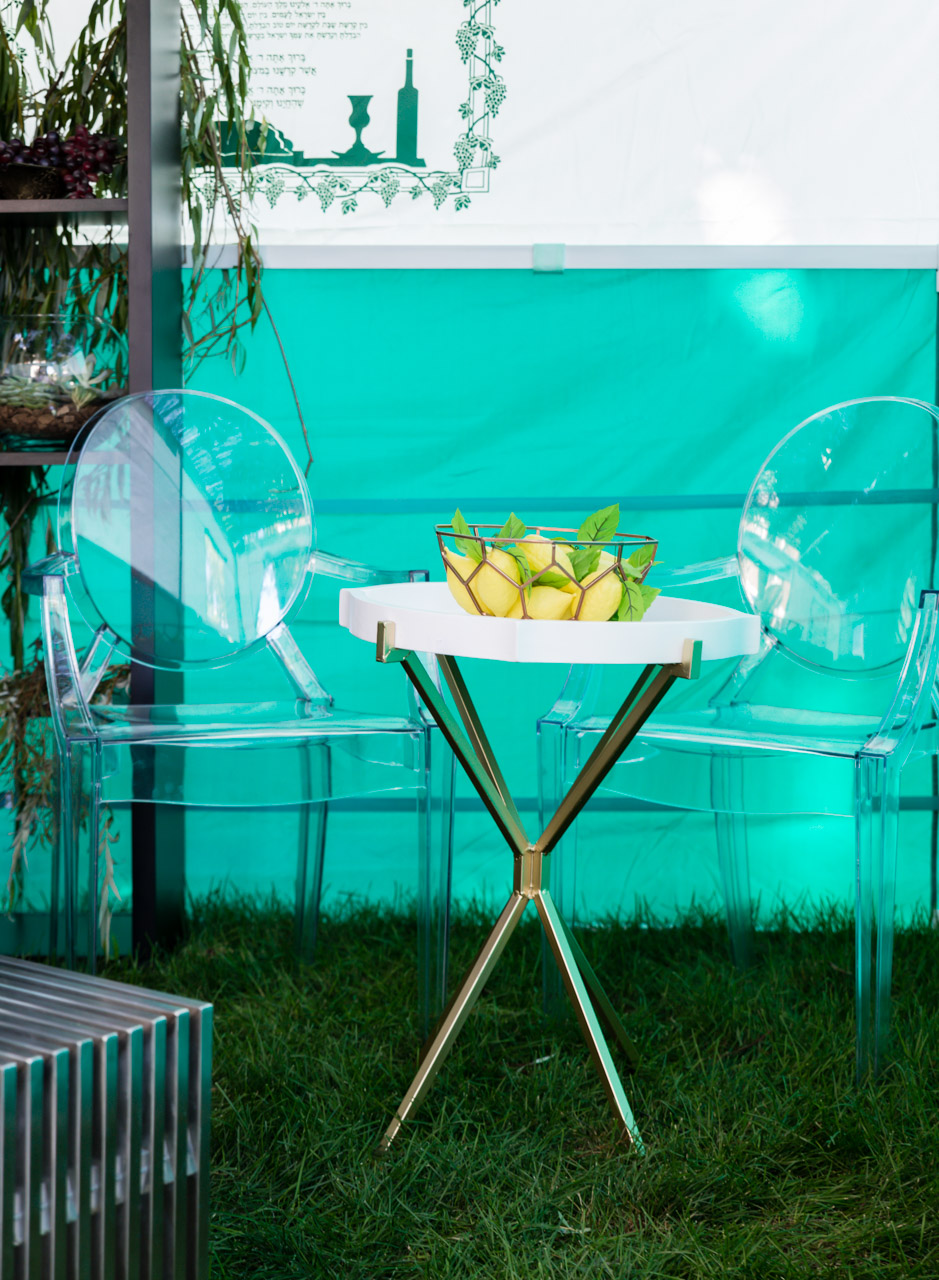 A copper geometric bowl of etrogs is featured on top a geometric table on a side table for guests to rest their wine and food.
Resources:
Geometric Bowl
Plush Lulav & Etrog