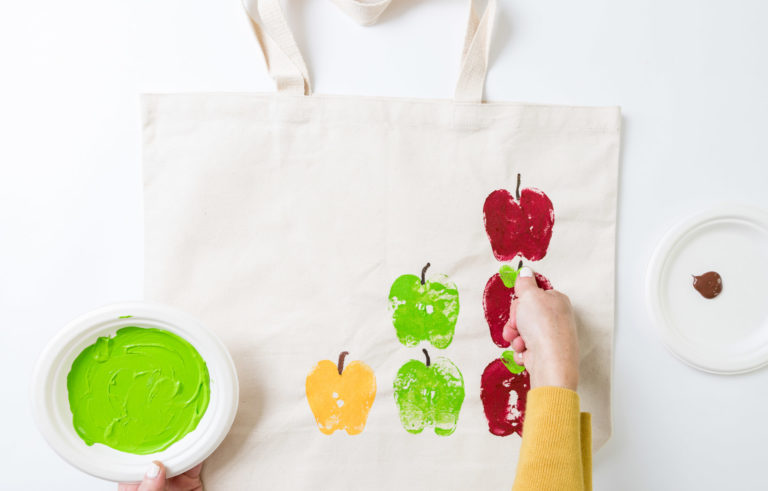 Hand stamping canvas bags is a perfect way to celebrate the Jewish New Year during Rosh Hashanah!
Take a trip to your local farm and make sure to pick plenty of apples to dip (with honey) and save a few apples for dipping (in paint)! Any shape or size will do. Follow the steps or watch the video below to learn how.
Materials:
Canvas Bag
Knife
Fabric Paint (yellow, red, green, brown, black)
Paint Brush
Paper Plate
Paper Towel
How To:
Step 1: Cut apple in half lengthwise and let each side dry out on paper towel or cheesecloth for about an hour. Slide a piece of newpaper or cardboard in bag to prevent paint from bleeding to back of bag. Canvas bags can be purchased online or at your local craft store.
Step 2:  Paint flat side of apple with fabric paint. Repeat with as many colors as you like.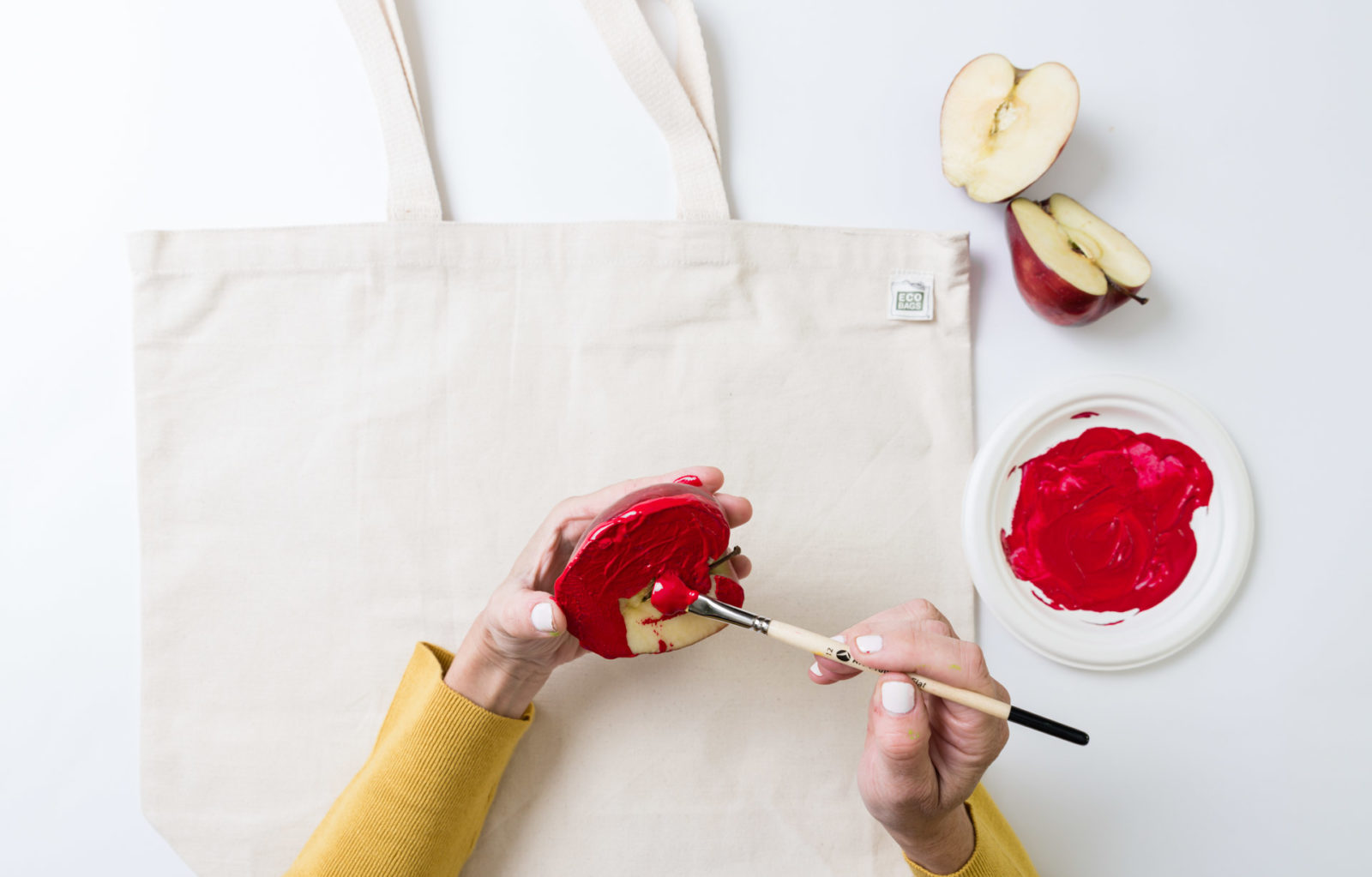 Step 3:  Stamp apple firmly on the bag and create your own fun pattern.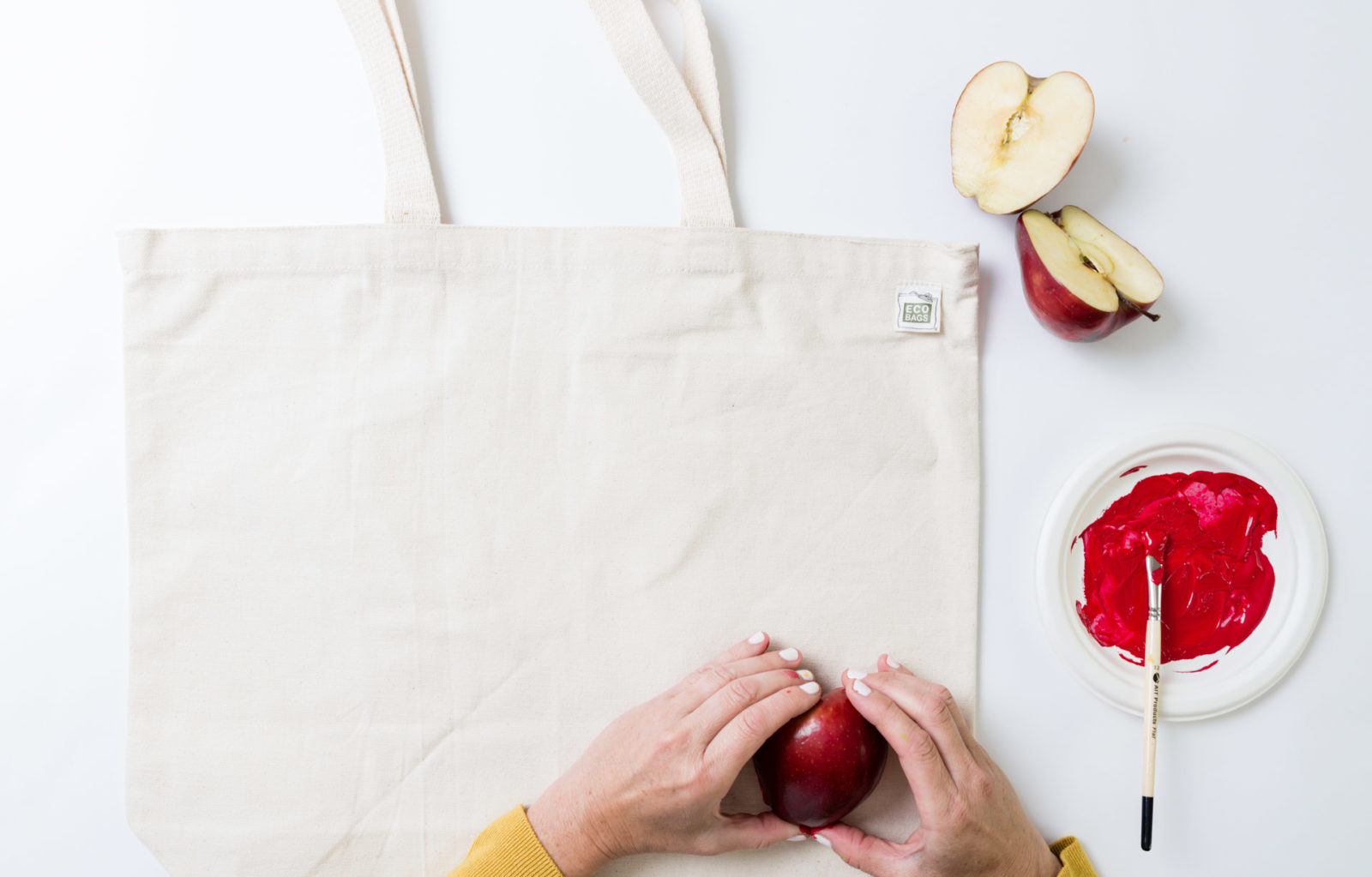 Step 4:  Use a thin paintbrush to draw apple stem with brown paint.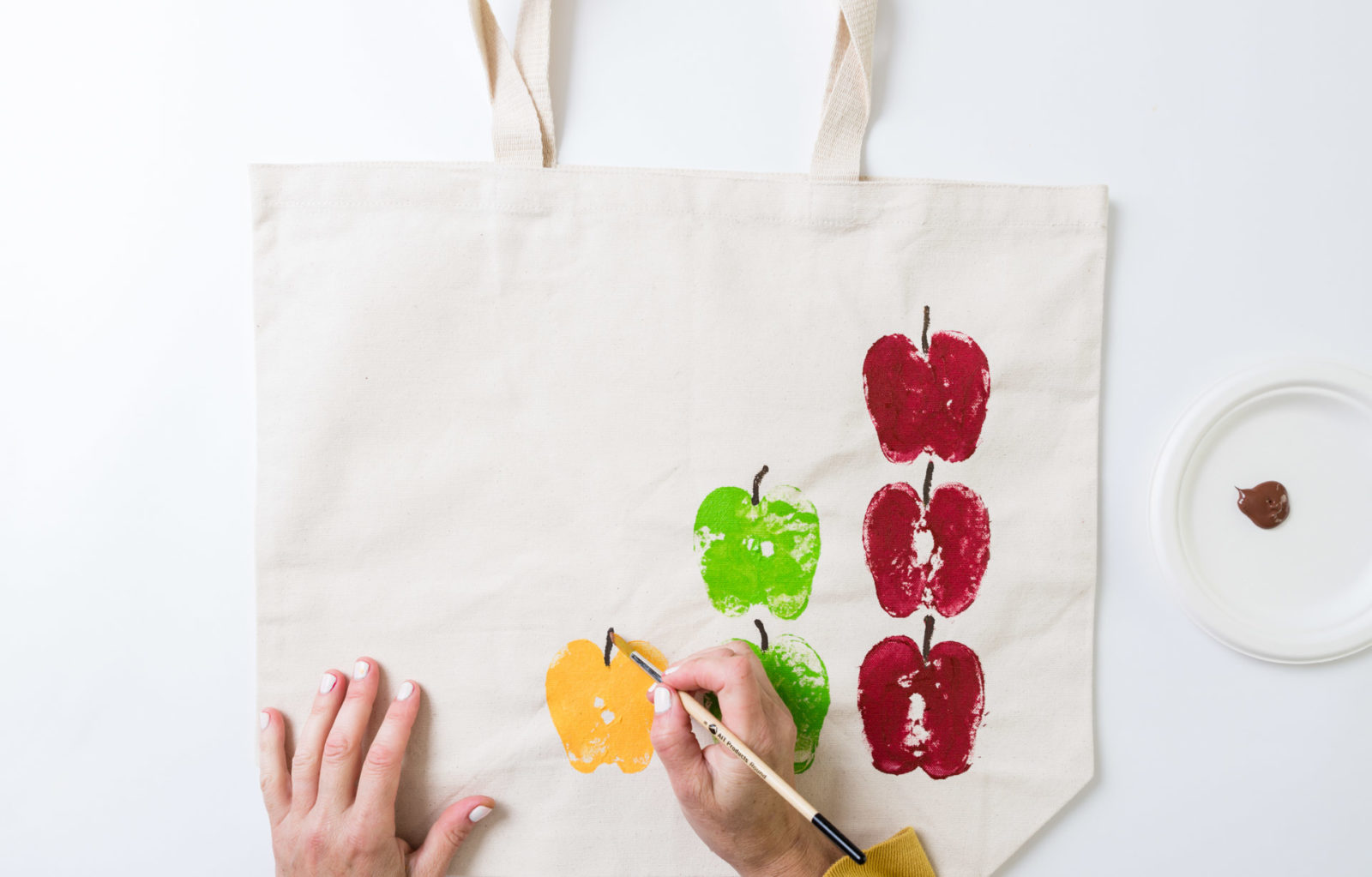 Step 5:  Dip Thumb into green paint and stamp the "leaves" with your thumb on the stem.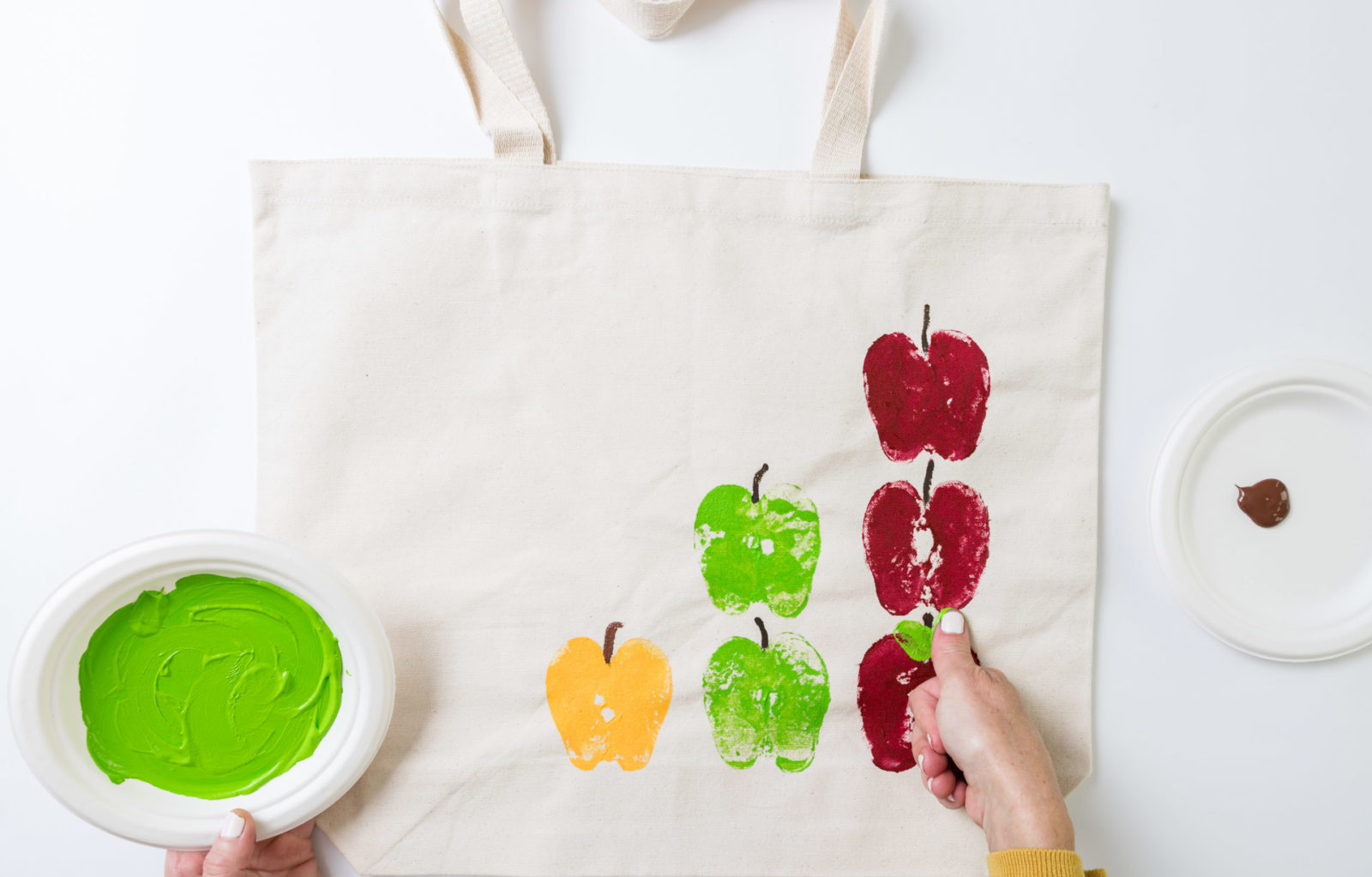 Step 6:  Use pinky finger to make seeds by dipping into brown or black paint and stamping onto bag. Make sure to dry overnight in a sunny spot and you are ready to have a perfect bag to hold your apples just in time for Rosh Hashanah!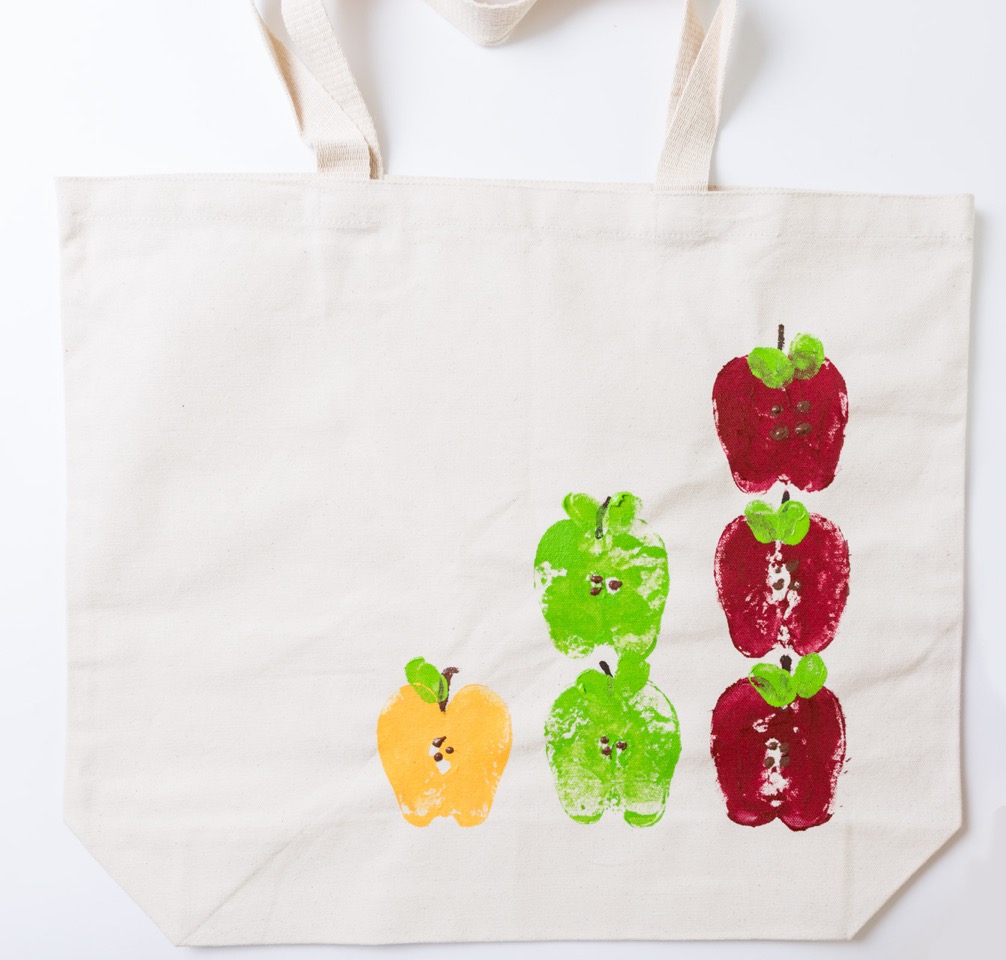 Try with Lemons to mimic an etrog!!