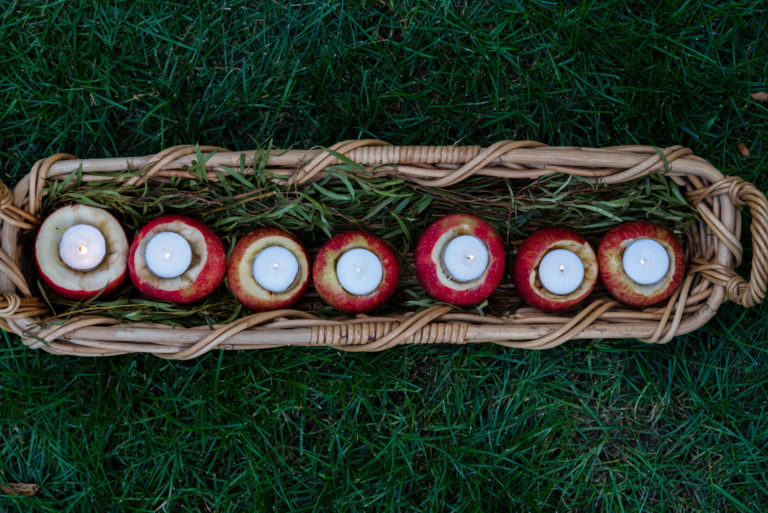 Add some ambiance inside your succah, to your bar/bat mitzvah tables, or any room in the house with these DIY Apple Votives.
With all the hundreds of different heirloom apples ripe for the picking in the fall, you can create an array of colorful votives. Follow the steps or watch the video below to learn how.
When you shop for your apples, choose ones that will sit flat on a table on its bottom. Any color or size is fine so let your creativity run wild. Take caution should you use real candles. You can purchase LED lights that work just like the real thing!
Materials
Dozen Apples
Permanent Marker
Tea Lights or LED Lights
Matches
Step 1:  Trace a tea light on top of apple with a permanent marker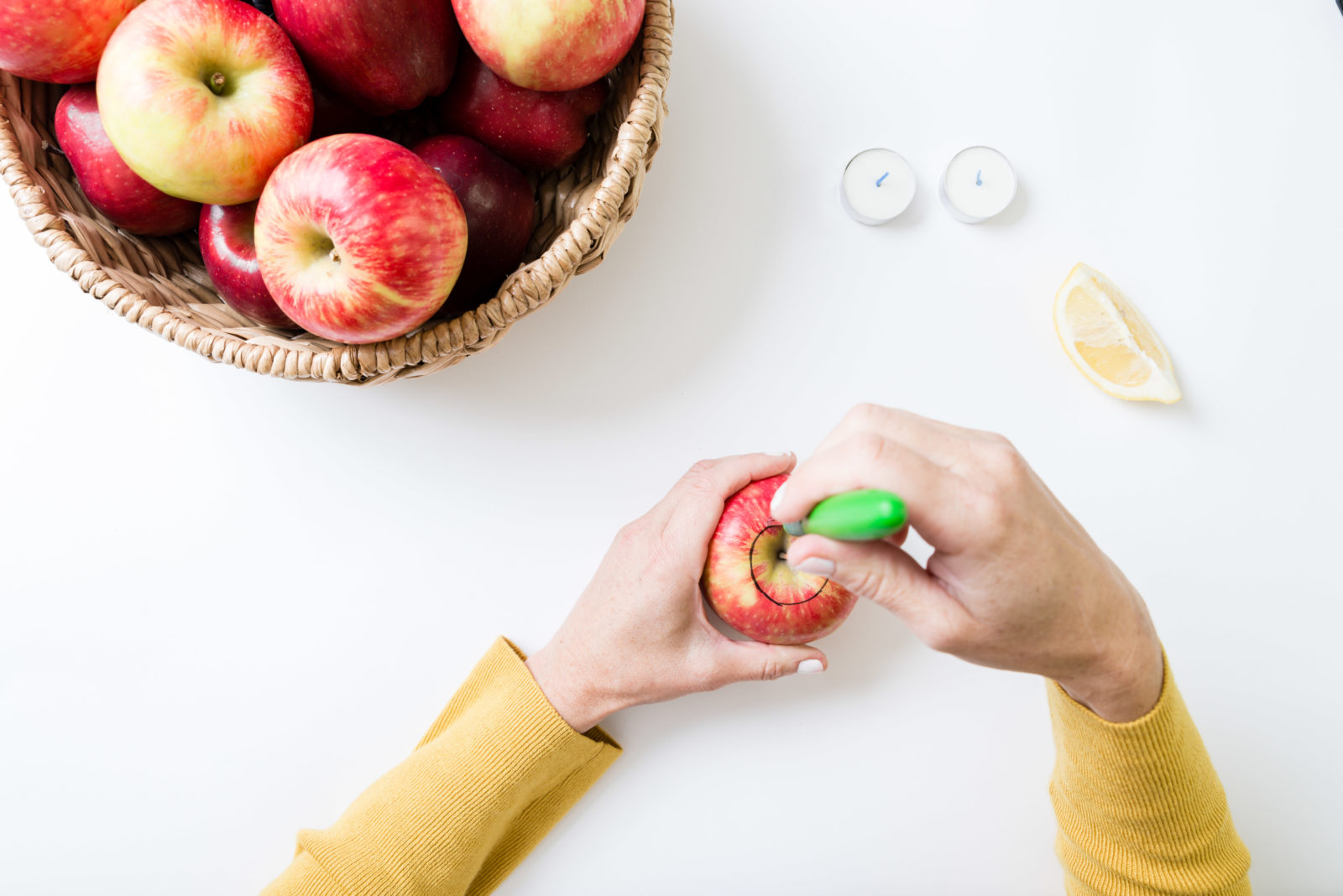 Step 2:  Use a sharp paring knife to carve out the circle just deep enough to fit either a tea light or led light. Make sure hole is deep enough to fit in tea light. Use the tea light to push into the center of the apple while carving. Prevent oxidation by dipping your cut apples in lemon juice or sprinkling them lightly with salt. This will prevent them from browning.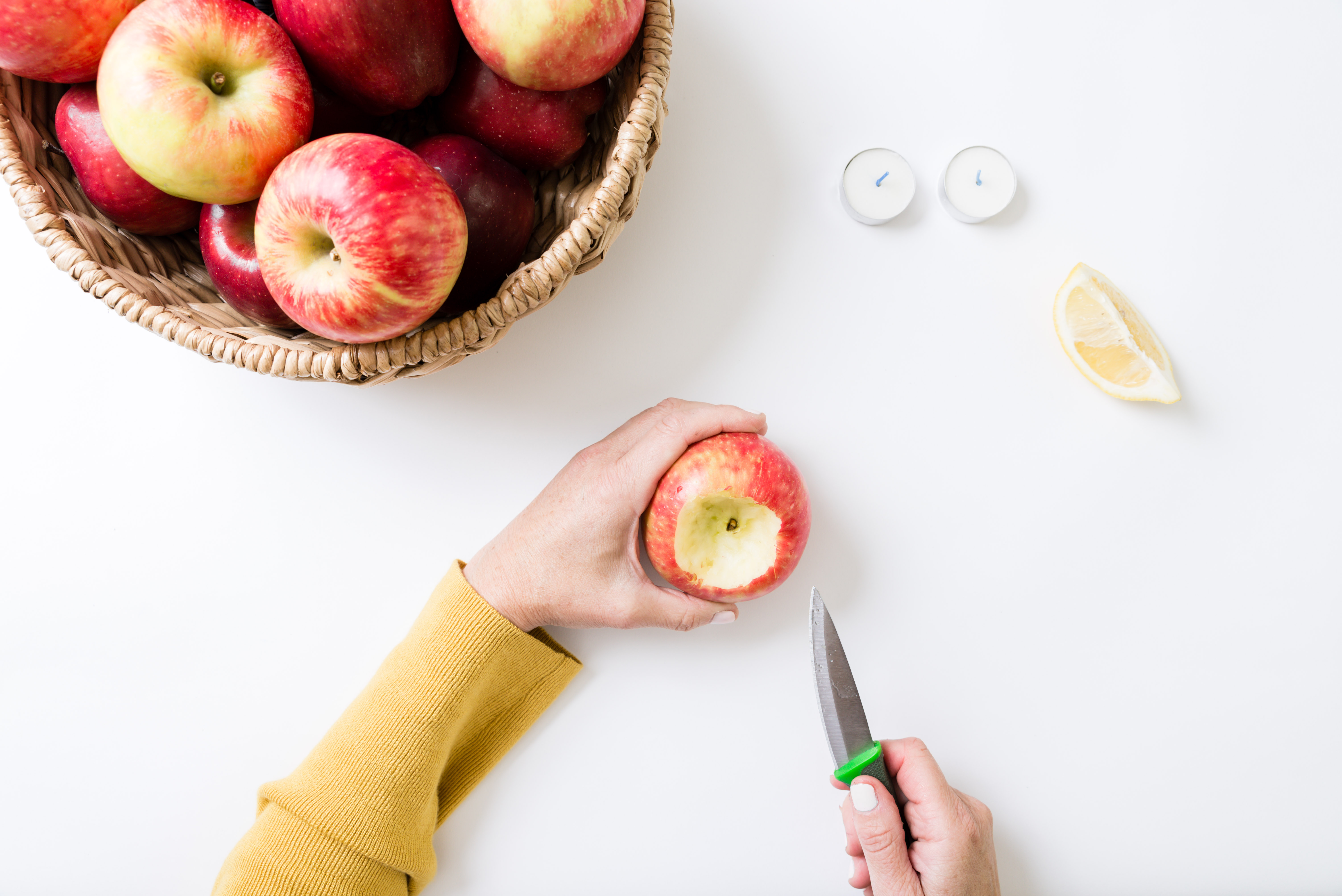 Step 3:  Slide tea light or led inside for a beautiful addition to your table