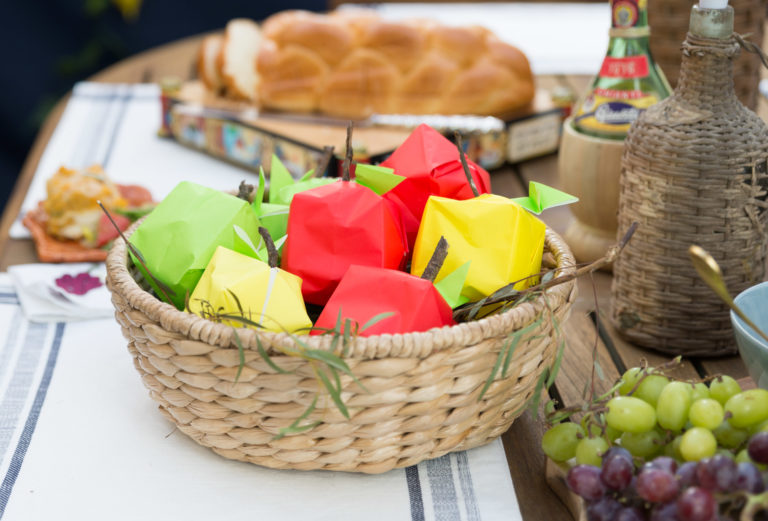 Let's get to the core of it. Decorating your succah will be a lot more fun if you add these colorful Origami Apples! They're easy to make and fun for the whole family. Just watch the video below and follow along.
All you'll need are a few pieces of 9" x 9" or 9.75" square paper in a colorful "apple palette." Have fun blowing up these magical inflatable apples. Add your very own touch of nature for the apple step – collect twigs or leaves that have fallen to the ground and pop on top of your apple for a lifelike effect.
These would look fabulous hung in your succah to enjoy the harvest or string lights in each opening to create a lovely lit design. Either way the ideas are endless. Just use your imagination!
Resources:
Origami Paper