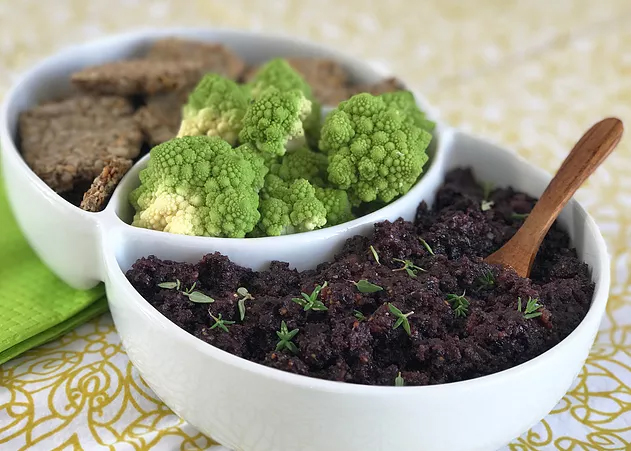 You've probably had olive tapenade before but we've added a little twist – dried black mission figs. The combination of sweet and savory flavors makes for a unique dip your guests will really enjoy. We like to serve it with fresh vegetables and/or crackers.
Ingredients
1/4 cup extra virgin olive oil
1 cup stemmed and quartered black figs (black Mission figs ideal)
2 anchovy fillets
2 cups pitted black olives
3 tbsp lemon juice
4 tsp whole grain mustard
2 garlic cloves, minced
1 tbsp capers packed in salt (not brine) - rinsed and patted dry
2 tsp fresh thyme leaves, chopped (plus extra for garnish)
black pepper to taste
sea salt if necessary (taste tapenade before adding any salt)
Instructions
Pulse all ingredients in a food processor
Serve room temperature or chill
NOTE:
You can make the Tapenade 3-4 days ahead and keep in the refrigerator.