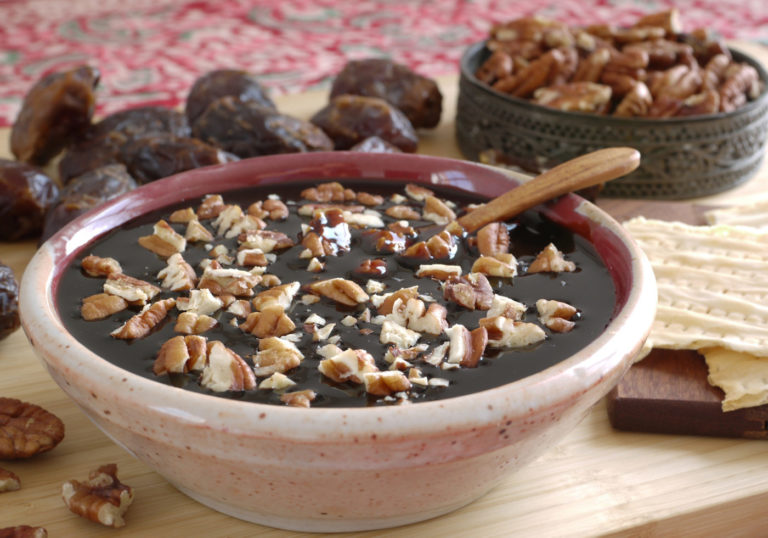 In our pursuit of discovering Jewish recipes from around the world, we came across this simple Iraqi Charoset for Passover – just pure date syrup and chopped almonds.
Explore our other international charoset recipes here!
Yield: 1 lb of dates makes approximately 1/2 - 3/4 cup date syrup
Ingredients
2-1/2 lbs dates (or 1-1/2 cups store bought date syrup)
handful of pecans, roughly chopped
Instructions
Pit and halve dates
Place in a saucepan and cover with water. Bring to a boil then lower heat and simmer for 20 minutes
Strain and return dates to the pan and cover with water again, this time ensuring there's about an inch more of water. Bring to a boil then lower heat and simmer covered for 2 hours, checking occasionally to ensure there's still enough water in the pan
Strain dates and squeeze liquid through a nut bag into a bowl. Squeeze really hard to ensure you have all that precious juice out
Put the juice back on the stove in a sauce pan and reduce until it becomes a thick syrup. Takes about 25-30 minutes. Let cool
Pour date syrup in a small bowl and top with chopped pecans. Serve with matzo crackers
Notes
You can store date syrup in a glass container in the refrigerator for weeks.