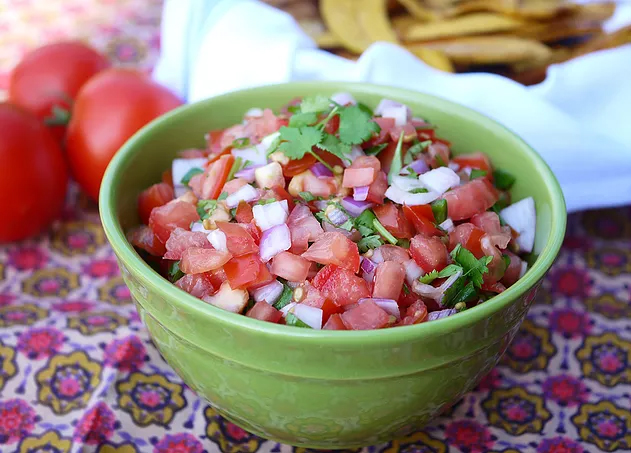 When tomatoes are at the peak of ripeness, you want to keep things simple and make sure you enhance the flavor rather than mask it. Our seasonal salsa ensures the tomato is the hero. Enjoy.
Serves 8-10
Ingredients
4 cups heirloom tomatoes, finely chopped
1/2 red onion, finely chopped
juice of 2 limes
2 tbsp cilantro roughly chopped + extra for garnish
1 jalapeno, finely chopped (remove seeds and veins if you don't want spicy)
salt & pepper to taste
chips for dipping
Instructions
Toss all the ingredients in a bowl and serve with chips.