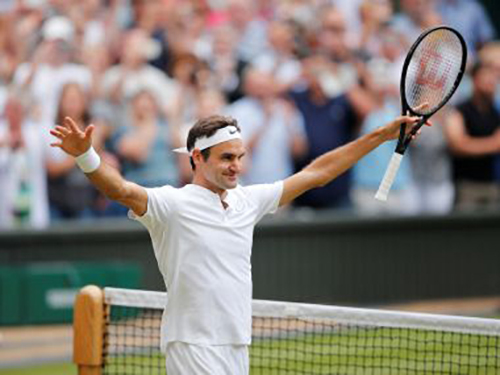 In 2017, Roger Federer, the greatest tennis player of all time, took an unprecedented leave of absence from the professional tennis tour to rest his soon-to-be 36 year old body and rejuvenate his mind. Federer said, "After playing for almost twenty years, all of a sudden you realize, I think this body, and maybe the mind, deserves a break".[1] I would like to explore Roger Federer's philosophy of taking a break in the context of the biblical tradition of the Sabbath.
What does Sabbath mean?
Sabbath means to stop and set apart time. For what purpose? As Abraham Joshua Heschel wrote in his book The Sabbath, "The Sabbath is entirely independent of the month and unrelated to the moon. Its date is not determined by any event in nature, such as the new moon, but by the act of creation. Thus, the essence of the Sabbath is completely detached from the world of space. The meaning of the Sabbath is to celebrate time rather than space. Six days a week we live under the tyranny of things of space; on the Sabbath, we try to become attuned to holiness in time. It is a day on which we are called upon to share in what is eternal in time, to turn from the results of creation to the mystery of creation; from the world of creation to the creation of the world."
Sabbath is first mentioned in the Torah in Genesis (2:3) when God rested on the seventh day after creating heaven and earth.
As Heschel wrote, "It is, indeed, a unique occasion at which the distinguished word qadosh is used for the first time: in the Book of Genesis at the end of the story of creation. How extremely significant is the fact that it is applied to time: "And God blessed the seventh day and made it holy." There is no reference in the record of creation to any object in space that would be endowed with the quality of holiness." Even God needed a time to rest and reflect.
The Israelites first experienced Sabbath in Exodus (16:23) while wandering in the wilderness after fleeing slavery in Egypt. God fortified the Israelites by providing manna for sustenance and Sabbath for sacred sanctity. Sabbath is described as sacred time in Leviticus (23:3).
So how does the biblical connection of Sabbath relate to Roger Federer in 2017? To understand the connection, I will provide a bit of background. Roger Federer is acknowledged as the greatest tennis player of all time. From 2003-2015, he won 17 grand slam titles, 90 percent of his matches, and made it to 10 straight grand slam finals. In addition, Federer holds the record for most consecutive semi-finals at a grand slam, 23, and most consecutive quarter-finals at a grand slam, 36. However, after his Wimbledon title in 2012, he went 19 grand slams without winning a title. He suffered his first major injury in 2016. The 2016 French Open was the first grand slam event he missed in his active career and ended a run of appearing in 65 consecutive grand slam tournaments. Some critics said that it was time for Roger Federer to retire. Had his best tennis passed him by? He even experimented with a new racquet and new coaches.
Wimbledon 2016 was the critical juncture in Roger Federer's career. I had the privilege of attending Wimbledon 2016 and watched Roger Federer play Milos Raonic in the men's semi-finals on Wimbledon's Centre Court. In the fourth set, Roger fell and severely injured his knee. His movement was not the same from that point forward. He ended up losing the match 3-6 in the fifth set. When Federer met with his doctors and the team they told him, "Look, buddy, you need to rest right now". "Once the decision was made, Federer and his wife, Mirka, walked out of the room, and looked each other in the eye and said, 'No problem. OK. We'll take six months.' I mean, it hurt for a few days. Like it's supposed to. Then, honestly, for me it was over. It was done. I knew I wasn't supposed to be playing. I dealt with it like I think I should."[2]
The next day, Roger Federer announced that he would not play in the U.S. Open and, in fact, that he was not going to play the rest of the 2016 tennis season. Roger Federer was taking a 5-month break from competitive tennis. He wanted to rest his body, heal his knee, and rejuvenate his mind.
Roger Federer announced his return to competitive tennis in January 2017 in time for the Australian Open. In January 2017, I ruptured my left Achilles for the second time and had reconstructive surgery. My doctor put me on 40 days of bed rest (Reflections Between Passover and Shavuot: What can you learn from wandering in the wilderness for 40 years (or 40 days)?). While lying in bed recovering, I was inspired by Roger Federer's comeback at the Australian open. I even bought a tee shirt (pictured below) which stated that "champions are born in January" (my birthday is in January). Roger Federer's recovery inspired me during my recovery from injury.
When he was asked about his chances at the Australian open, Roger humbly stated, "at the first press conference after the first match in Melbourne I said I would be happy having lost today if my body is feeling well…I thought in the best case I could make the quarters, and beat one good player. Maybe two if things went crazy well. That was my expectation. That's why it feels so much better, this one, because I never thought in a million years I was going to win."[3]
In an unprecedented run, Roger actually won the Australian Open soundly defeating his arch rival, Rafael Nadal, in the finals. Roger went on to win his next two tennis tournaments in the U.S. at Indian Wells, CA and Miami, FL, defeating Nadal in both. Roger Federer was having one of his greatest tennis seasons and was on course to regain the number 1 world ranking as the oldest player to achieve this ranking. What did Roger Federer promptly do after winning the Miami tournament? He suddenly announced another personal Sabbath, taking off the entire clay court season, including the French Open. This second pause in his active schedule was unparalleled. Nevertheless, or as a direct result, he returned for the summer grass court season and won Halle Tournament in Germany and ultimately won Wimbledon for the unprecedented eighth time. While he lost in the U.S. Open in the quarter finals, he continued to play very well. Roger then took another break this fall. In October, he returned to competitive tennis to win the Shanghai Open while defeating Rafael Nadal in the finals, representing a fifth consecutive victory over his arch  rival. This past weekend, Federer won his hometown tournament in Basel, Switzerland for the 8th time, giving him a tour-leading 7th tournament victory in 2017. Roger's 2017 winning percentage is 93% which is the third best of his career.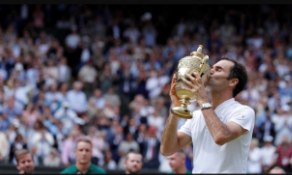 Roger Federer excelled in 2017 not because he worked harder and played more tennis. Roger Federer played better tennis because he rested, he paused, because he experienced Sabbath. Federer said, "That gave me a lot of power for this year. I said, I have to come out of this six months rejuvenated. Fresh. Hungry. Ready to go. We were able to achieve that". "It gave me a totally different outlook on the season. I don't have to overplay. I've got a month here, so really relax, take my time. When I play I want to enjoy it."[4]
As Vladimir Horowitz, the world-class pianist, once said when he was asked how he played the music so much better than anyone else, he replied "it is not the music that I play better than anyone else, it is the pauses that I play better".
In today's society, there is compelling conviction to strive to do anything and everything. We are overscheduled. We overdo. Our children are massively over programmed.
If God can take time to have Sabbath on the seventh day…
If the Israelites could find sanctity in the Sabbath and transform themselves in order to arrive in the Promised Land…
If Roger Federer can experience a Sabbath sabbatical and then defy age by re-establishing himself as the most dominate tennis player in the world…
…so can we!
Game, Set, Match!
To understand how Roger Federer deals with a loss, please watch this post-match video:
Watch how positive Roger Federer is in the face of adversity:
Additional Reading:
Federer's storybook season, "Roger Federer Is Still Rocking" written by Jason Gay in The Wall Street Journal on October 31, 2017.
Jason Gay wrote a wonderful article "We need to relax like Roger Federer" in The Wall Street Journal on July 21, 2017.
I also recommend My Jewish Learning "Shabbat Rest and Renewal" for additional exploration about the meaning of Shabbat.
Time Magazine article, "Q&A: Roger Federer Talks to TIME About Nadal, That Win in Melbourne, and Partying Till Dawn" Sean Gregory, TIME Sports, Feb 02, 2017.
---
[1] Gregory, Sean. "Q&A: Roger Federer Talks to TIME About Nadal, That Win in Melbourne, and Partying Till Dawn" TIME Sports, Feb 02, 2017.
[2] Gregory, Sean. "Q&A: Roger Federer Talks to TIME About Nadal, That Win in Melbourne, and Partying Till Dawn" TIME Sports, Feb 02, 2017.  (accessed October 19, 2017)
[3] Gregory, Sean. "Q&A: Roger Federer Talks to TIME About Nadal, That Win in Melbourne, and Partying Till Dawn" TIME Sports, Feb 02, 2017.  (accessed October 19, 2017)