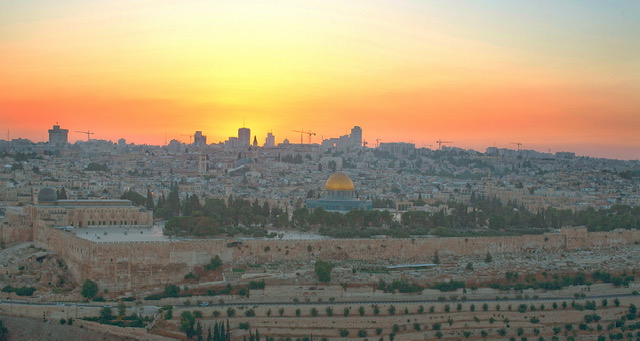 During this time of social isolation and quarantine, synagogues are not holding regular services. People have been gathering to worship and celebrate together for millennia, not being able to do so can be a jarring and disconnecting experience. If you are looking for a way to connect to your faith and heritage, consider taking a trip to Israel…not literally, but virtually! Through live cameras and virtual tours, you can visit Israel from the comfort of your own home.
There is no landmark more sacred to Jews than the Western Wall (or Kotel). Visiting and praying there is an incredibly moving experience. Thanks to a variety of live camera feeds you can experience the profoundness of the Kotel anywhere.
The Western Wall Heritage Foundation has three different live cameras of the Kotel, you can find them here.
Aish HaTorah also has a live camera feed at the Western Wall, you can find it here.
EarthCam has a live feed of the Western Wall and feeds from other parts of Israel as well. These feeds are available here.
3d Israel has panoramic image tours of a variety of locations across Israel. You can see them here.
Israel 21C created a series of video postcards from different regions across Israel. They allow you to take a virtual tour around the country. You can find the video postcards here.
A variety of museums throughout Israel are putting up virtual tours of exhibits, allowing people to experience them without going in person. Participating museums include the Israel Museum and the Tel Aviv Museum of Art. You can find a list of virtual museum tours here.