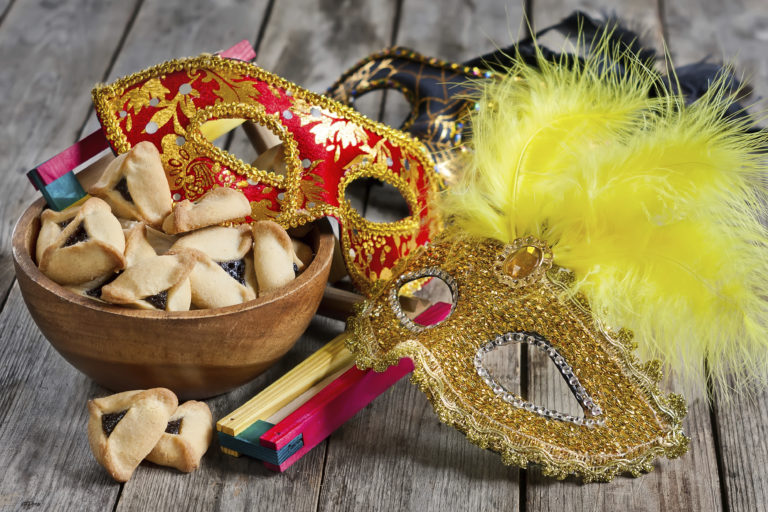 What is Purim? Purim is a Biblical holiday described in the Book of Esther. Given that Queen Esther was such a remarkable woman, I thought that Purim should be explained in the words of one. My mom was a remarkable woman who inspired me in so many ways, including to found Breaking Matzo. As such I thought it would be appropriate to share my mom's Purim explanation in her words from her book Judaica:
"The story of Purim is a simple one. It is one of the few holidays in the Jewish religion where the hero is a woman and a young and pretty one at that. Esther was picked out of thousands of young women to become the second wife of the king of Persia, Ahasuerus. Cautioned by her uncle Mordechai, she concealed the fact that she was a Jew, and followed his instructions to become a good wife.
The story could end there, but it didn't.   When Esther learned that her husband's trusted advisor, Haman, was plotting to kill all the Jews in Shusan, she devised a plan at a great risk to herself to expose him, save the Jews, and still keep her husband's love.
I still remember my childish glee and triumph when dressed like what I thought was a 5th century Persian queen, I looked forward to scream, yell and whirl my grogger or noisemaker to drown out Haman's name every time it was mentioned in the reading of the megillah, the Purim story.
For many young Jewish girls, it would be the example of Queen Esther that would inspire them to tackle unpopular causes, fight prejudice and hypocrisy, and not be afraid to put themselves on the line. Esther has become a role model who has survived history. To me it is interesting that even the ancient rabbis who did not allow women to participate in the hierarchy of the Jewish religion were impressed by Esther's initiative. In fact they instructed men to read the Purim story once, and then drink and rejoice, and women to read the story twice.
 Purim occurs during the Hebrew month of Adar. The word Purim means casting the lots and in fact the story of Purim centers around the gamble taken by a young Jewish woman named Esther and it is her story that is read during the Purim service. " 
Myra Outwater, 1999