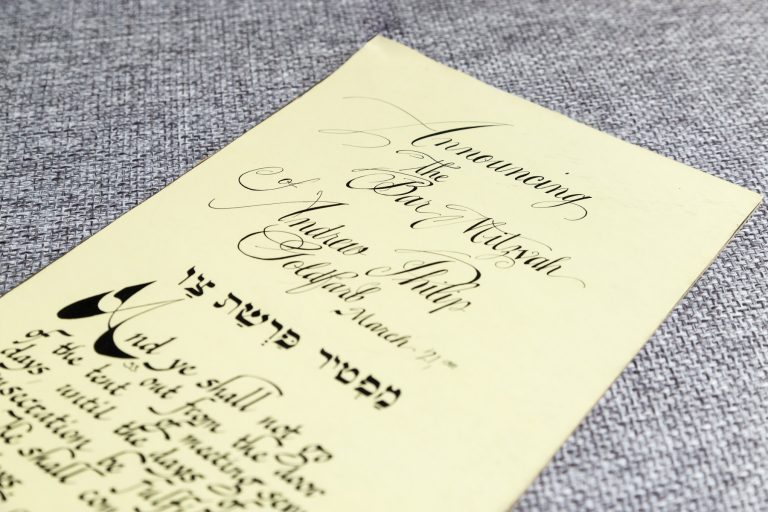 A personalized calligraphy print of the Bar/Bat Mitzvah's Torah portion is a special gift. Pictured here, the personalized print Andy received for his Bar Mitzvah, March 21, 1981.
What is a meaningful gift for a bar/bat mitzvah?
If possible, ask the bar or bat mitzvah and his/her parents what might be an appropriate, useful, or valued gift. Here are several present possibilities (categories and specific items):
Tanakh (Hebrew Bible)
-Jewish Publication Society, JPS Hebrew-English Tanakh, Student Edition
Torah Commentary
-Harvey Fields, A Torah Commentary for Our Times, UAHC Press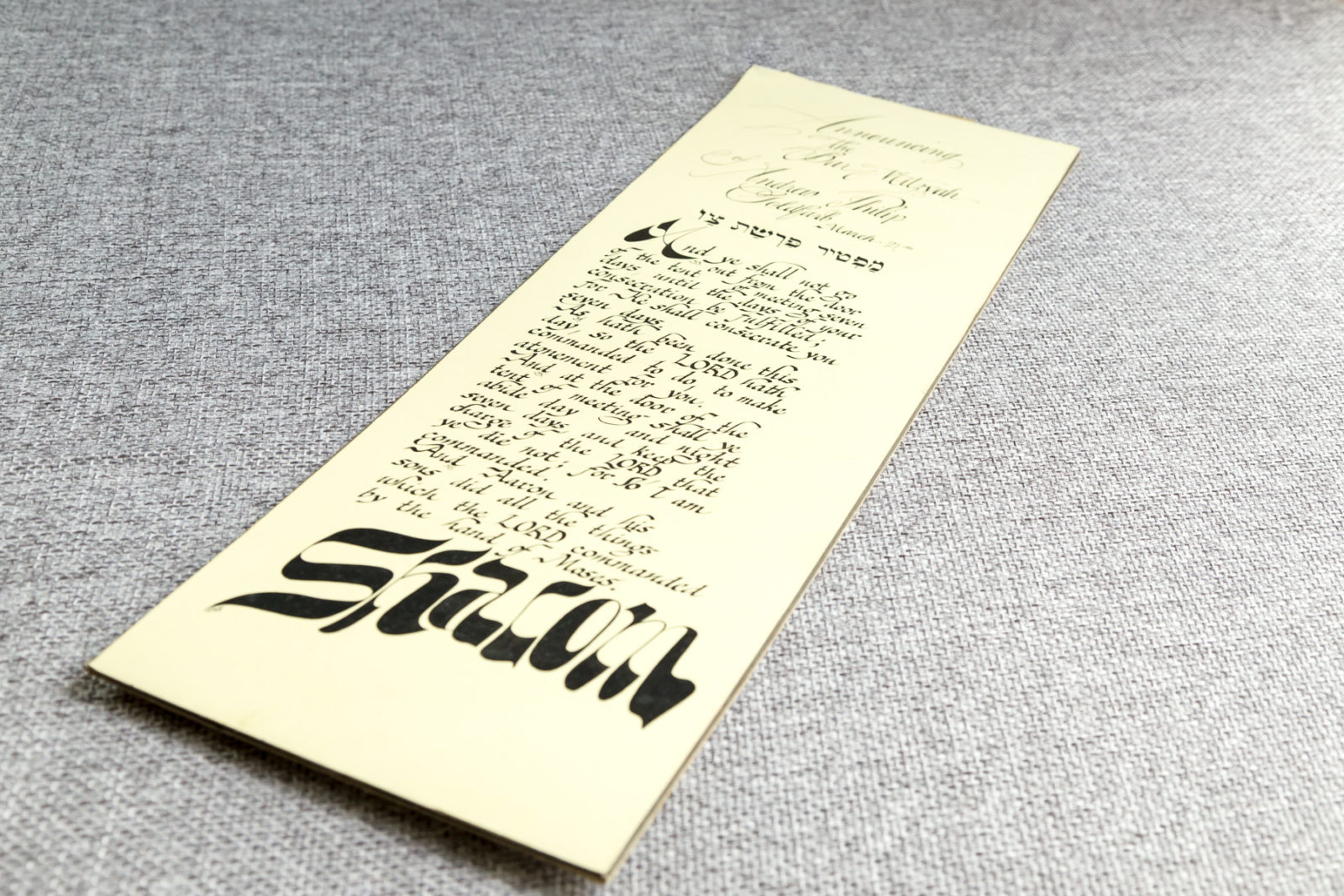 Personalized Calligraphy Torah Portion Prints
Classical Jewish Literature
-Barry Holtz (editor), Back to the Sources: Reading the Classic Jewish Texts, Simon & Schuster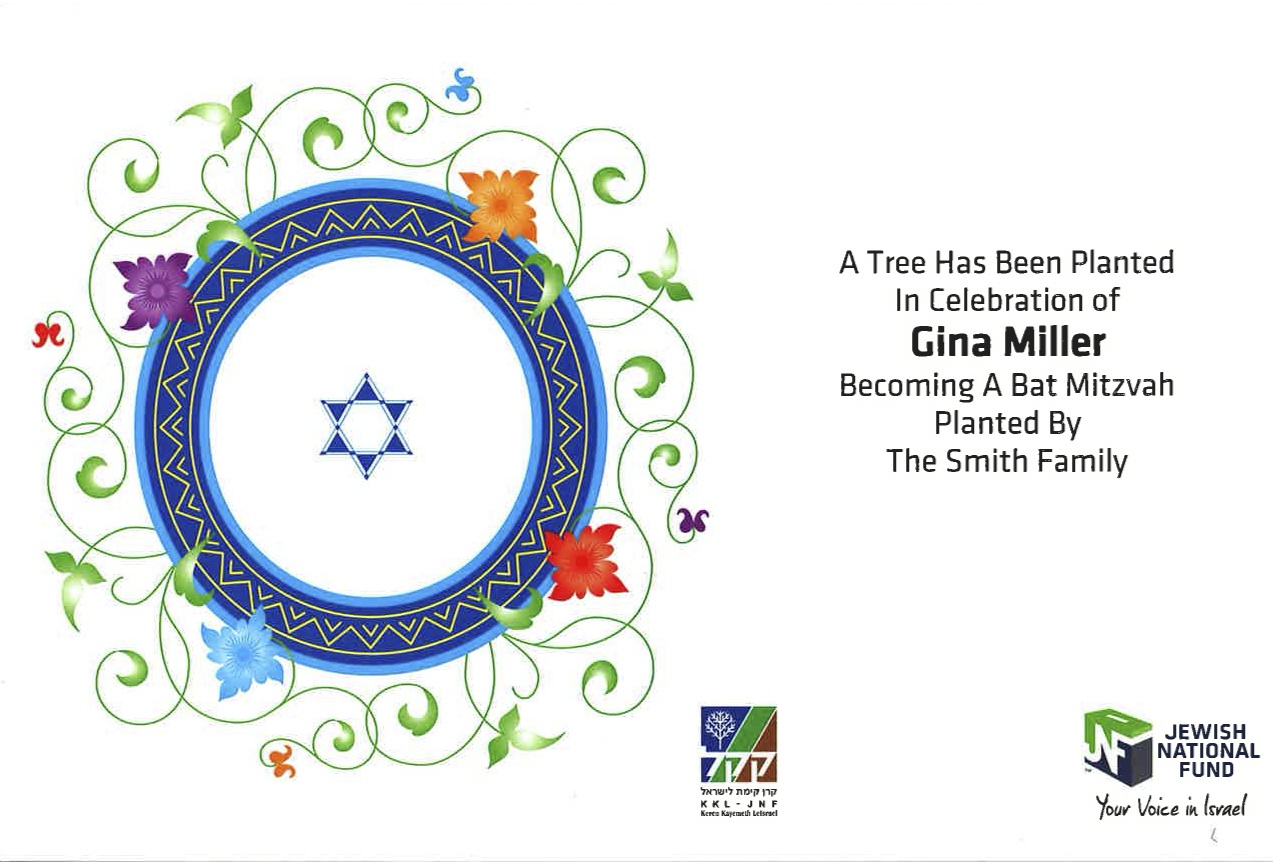 Plant a tree in Israel in honor of the bar/bat mitzvah
Jewish Religious Practice
-Abraham Joshua Heschel, The Sabbath, FSG Classics
Jewish History & Culture
-Bryan Schwartz (Author), Jay Sand (Contributor), Sandy Carter (Contributor), Scattered Among The Nations, Weldon Owen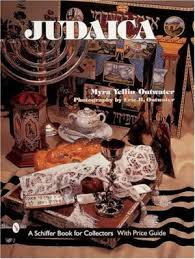 Jewish Sacred & Cultural Objects
-Myra Yellin Outwater (Andy's mother), Judaica, Schiffer Publishing Ltd.
Jewish Cooking
-Leah Koenig, Modern Jewish Cooking: Recipes & Customs for Today's Kitchen, Chronicle Books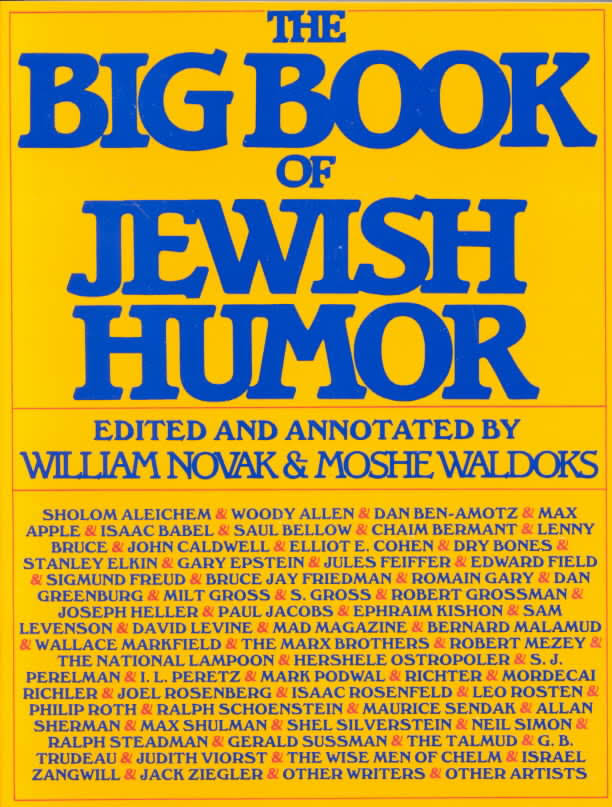 Jewish Humor
-William Novack and Moshe Waldoks (editors), The Big Book of Jewish Humor, William Morrow Paperbacks
Jewish Sacred Objects (see, for example, Fair Trade Judaica):
-Shabbat Candlesticks
-Havdalah Candle Holder
-Kiddush Cup (used to sanctify Sabbath and holiday meals)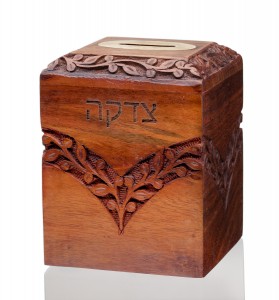 Tzedakah ("Charity") Box (above)
-Hanukkiah (Hanukkah candelabrum, menorah)
-Yad ("hand", pointer for Torah reading)
-Shofar (ram's horn)
-Tallit (prayer shawl)
-Tefillin
Jewish Works of Art (see, for example, Fair Trade Judaica)


Gift Certificates ($18 or multiples of it is a common amount as it equals the Hebrew word for "life," chai) or charitable donations (this could be related to the bar/bat "mitzvah" project).