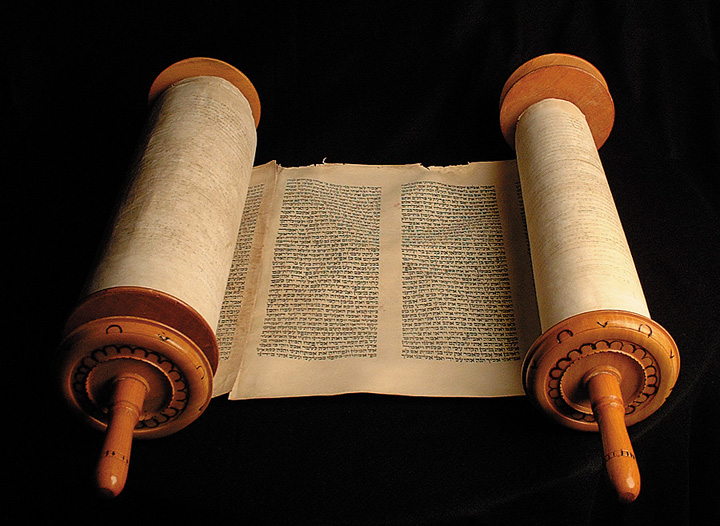 Which character in the Bible does the Torah tell us MOST about his or her emotional state?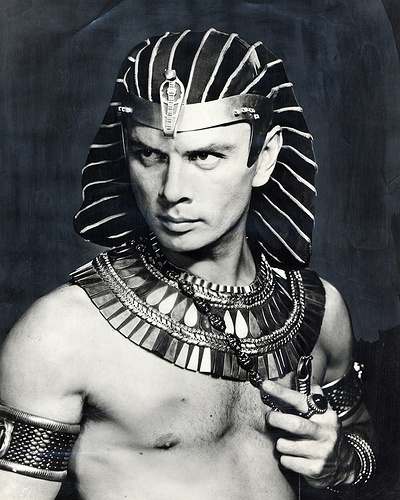 Answer: Pharaoh. There are 17 references to his emotional state. The Torah references Pharaoh's "lev," his heart.
Why? The Israelites escaping from slavery in Egypt, to wandering in the Wilderness, and reaching freedom in the Promised Land. This was a happy story for the Israelites.
But who was not happy? The Pharaoh! The Pharaoh had a successful slave-based economy. He was about to lose all of his slaves! This would ruin his economy and his life!
Pharaoh struggled 17 times in the Torah to deal with the reality of losing his slaves. God gave many signs and sent the 10 plagues to Egypt. But Pharaoh could not accept a future without his slaves. Pharaoh was a "slave" to his past. He was a slave to the concept that he would always have slaves, and unable to imagine that his life could change and his future would be different.
The Torah wants us to identify with Pharaoh because, like the Pharaoh, we are often reluctant to let go of our own past. In order to live unencumbered in the present, and to be ready for the future, we must leave the past behind.
Torah references for the Pharaoh
Exodus 4:21, p. 120 JPS
"I, however, will stiffen his heart so that he will not let the people go"
Exodus 7:3, p. 124 JPS
"I will harden Pharaoh's heart, that I may multiply My signs and marvels in the land of Egypt"
Exodus 7:14, p. 125 JPS
"Yet Pharaoh's heart stiffened and he did not heed them"
Exodus 7:22, p. 126 JPS
"Pharaoh's heart stiffened and he did not heed them"
Exodus 8:11, p. 127 JPS
"But when Pharaoh saw that ere was relief, he became stubborn and would not heed them, as the Lord had spoken"
Exodus 8:15, p. 127-128 JPS
"But Pharaoh's heart stiffened and he would not heed them, as the Lord had spoken"
Exodus 8:28, p. 129 JPS
"But Pharaoh became stubborn this time also, and would not let the people go"
Exodus 9:7, p. 129 JPS
"Yet Pharaoh remained stubborn, and he would not let the people go"
Exodus 9:12, p. 130 JPS
"But the Lord stiffened the heart of Pharaoh, and he would not heed them"
Exodus 9:34, p. 131 JPS
"But when Pharaoh saw that the rain and the hail and the thunder had ceased, he became stubborn and reverted to his guilty ways, as did his courtiers"
Exodus 9:35, p. 131 JPS
"So Pharaoh's heart stiffened and he would not let the Israelites go"
Exodus 10:1, p. 131 JPS
"Then the Lord said to Moses, "Go to Pharaoh. For I have hardened his heart"
Exodus 10:20, p. 133 JPS
"But the Lord stiffened Pharaoh's heart, and he would not let the Israelites go"
Exodus 10:27, p. 134 JPS
"But the Lord stiffened Pharaoh's heart and he would not agree to let them go"
Exodus 11:10, p. 135 JPS
"Moses and Aaron had performed all of these marvels before Pharaoh, but the Lord stiffened the heart of Pharaoh so that he would not let the Israelites go from his land."
Exodus 14:4, p. 141 JPS
"Then I will stiffen Pharaoh's heart"
Exodus 14:5, p. 141 JPS
"When the king of Egypt was told that the people had fled, Pharaoh and his courtiers had a change of heart about the people"