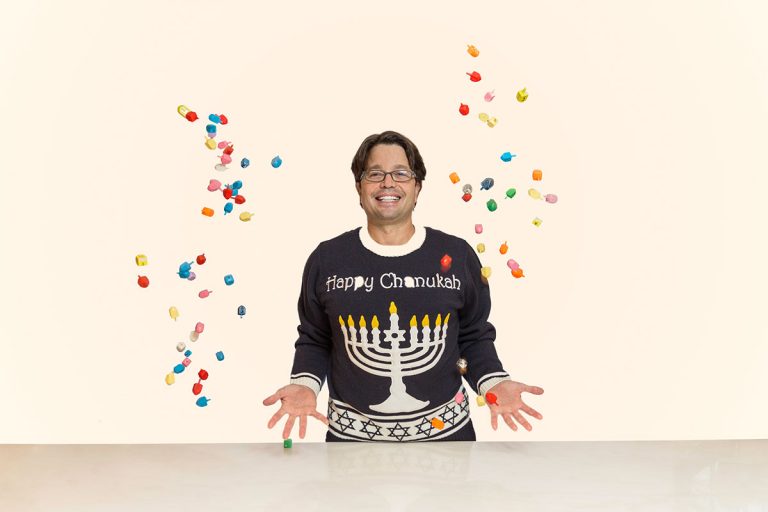 As we enter the New Year, I wanted to reflect on Breaking Matzo. We launched Hanukkah and Passover editions in 2015 and Succot edition in 2016. I am extremely grateful to all of you for joining our community. Sharing your personal stories of how to make Hanukkah and Passover and Succot magical for your families has been truly inspiring for our entire community.
I launched Breaking Matzo to help people create a space for Sacred Time for loved ones in order to make Jewish Home Holidays magical and meaningful. In some ways, it goes back to my daughter's Bat Mitzvah. Caroline discussed the meaning of Sacred Time (Leviticus 23) in terms of a Holiday versus Holy Day.
Caroline said, "The way you decide to spend your day determines whether it is a Holiday or a Holy Day. Notice how close they are. A Holiday belongs to us; it is about what we want to do, when we want to do it. It is about having fun, and we really don't think about what we are even celebrating. A Holy Day belongs to God, it is about thinking about God, and reflecting. It is meaningful and personal. But in the end, any sacred occasion can be a Holiday or a Holy Day."
Holy Days are meant for Philosophy and Meaning. Holidays are meant for Food, Family, and Fun. It is my fervent hope that Breaking Matzo helped your Hanukkah, Passover, and Succot become Holy Holidays…full of Food, Fun, and Philosophy in order to stimulate your mind, touch your heart and uplift your soul.
If this really happened, then we achieved our goal of truly making your Jewish Home Holidays (Hanukkah and Passover and Succot) Magical, Meaningful, and Memorable.
Best wishes to you, your family and friends, for a Healthy and Happy New Year. We look forward to sharing a Magical and Sweet 2017 together.