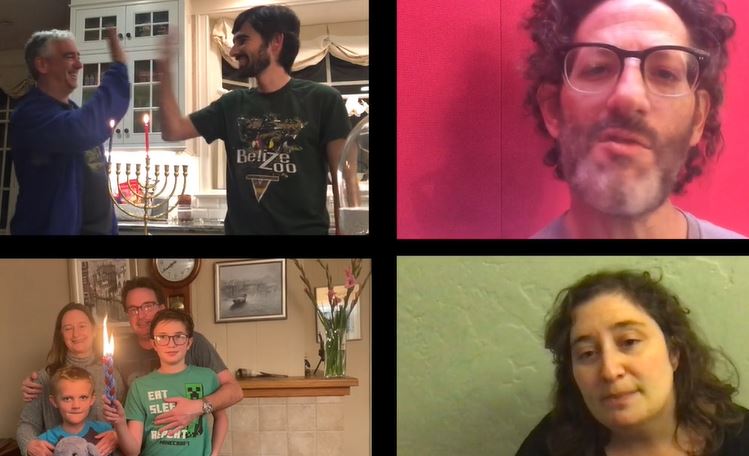 Accomplished Jewish composer, producer, songwriter, singer, and musician Gabriel Mann composed a deeply moving song for Hanukkah.  His song "Or Zarua/We are the Light" is about the powerful and brilliant ideals embodied in the light of the menorah. Please take a moment to listen to this inspiring piece of music.
What a beautiful song! In addition to being a musical treat, the song's message is multifaceted and inspiring. The chorus says, "We are light, we are love, we are hope, we are one," a perfect mantra for the many magical meanings of the menorah.
Lighting the Menorah allows each of us—adults and children—to participate in the ongoing miracle of renewing the light of Judaism, generation to generation. In doing so we recognize that today we are blessed to be able to do so freely, without fear of persecution. Saying that "We are light" and "We are one" talks directly to how each Hanukkah we celebrate how we as a people continue to thrive and brighten the world.
This does not apply only to Jews, but to everyone. We are all brothers and sisters, all part of a beautiful community called humanity. "We are one"
Furthermore, "We are love, we are hope" embodies how the shining light of the Hanukkah menorah is a symbol of hope and peace. These inspiring ideals blaze in both the candles' light and in our own hearts and souls.
In a year full of darkness, this song is a beautiful blessing shining bright with light.