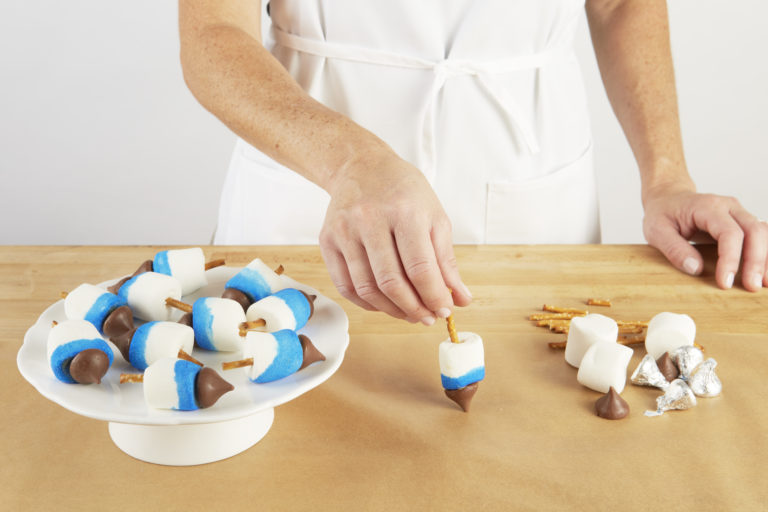 Sweet Dreidels are fun to make and a playful addition to the Hanukkah dessert table. Kids really enjoy putting them together and they are a great treat in your child's lunchbox during Hanukkah time. Let your kids have their dessert and play with it too!
Materials:
medium-size marshmallows
pretzel sticks
Hershey's Hugs or Kisses
caramel
How-to:
Step 1:
Set up a few bowls in your kitchen grouped with pretzel sticks, medium marshmallows, Hershey's Hugs or Kisses and caramel (or peanut butter or even Nutella). Spray with or dip each marshmallow in blue food color spray and let dry 20 minutes.

Step 2:
When dry, add caramel to bottom of marshmallow.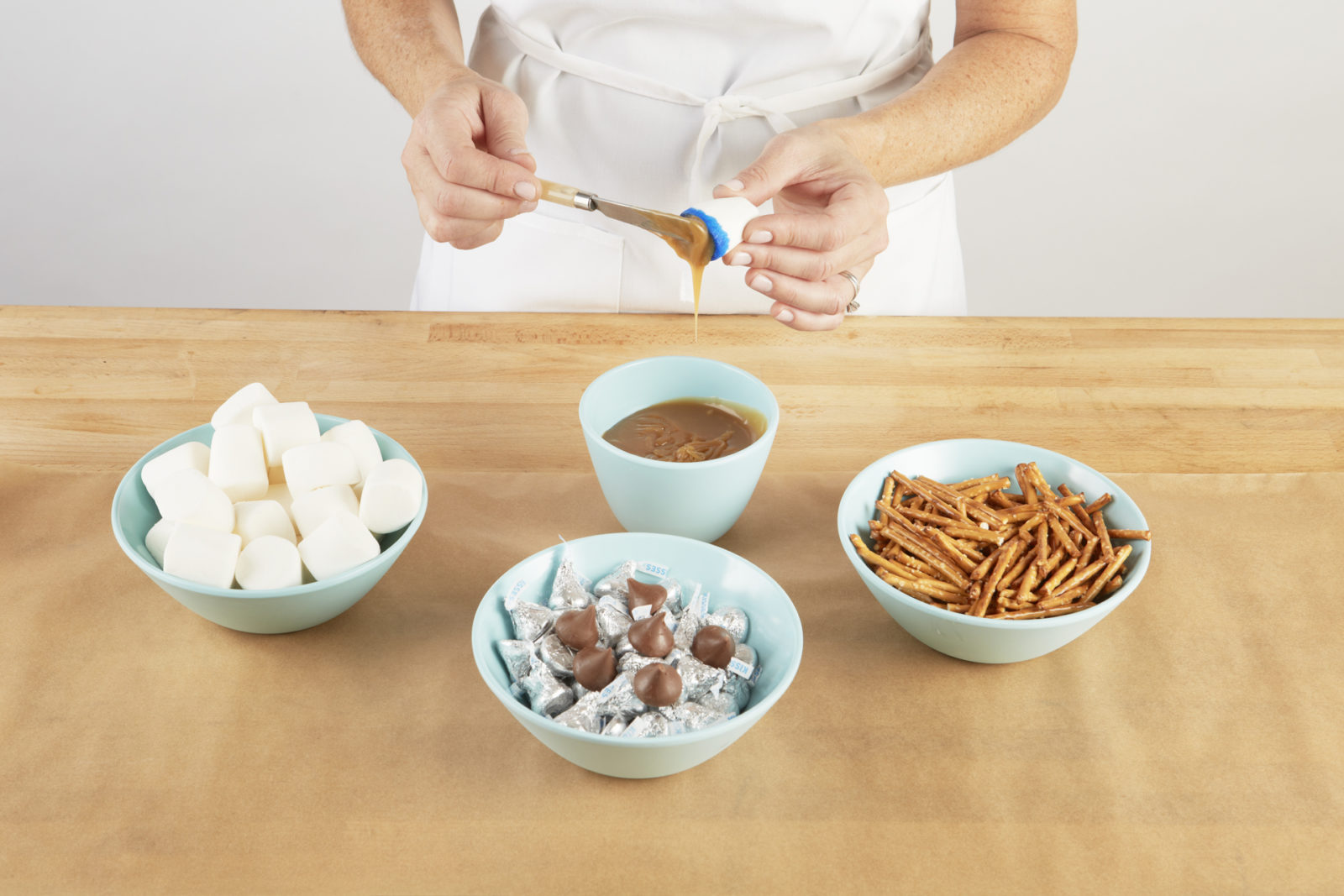 Step 3:
Attach unwrapped Hershey's Kiss to caramel.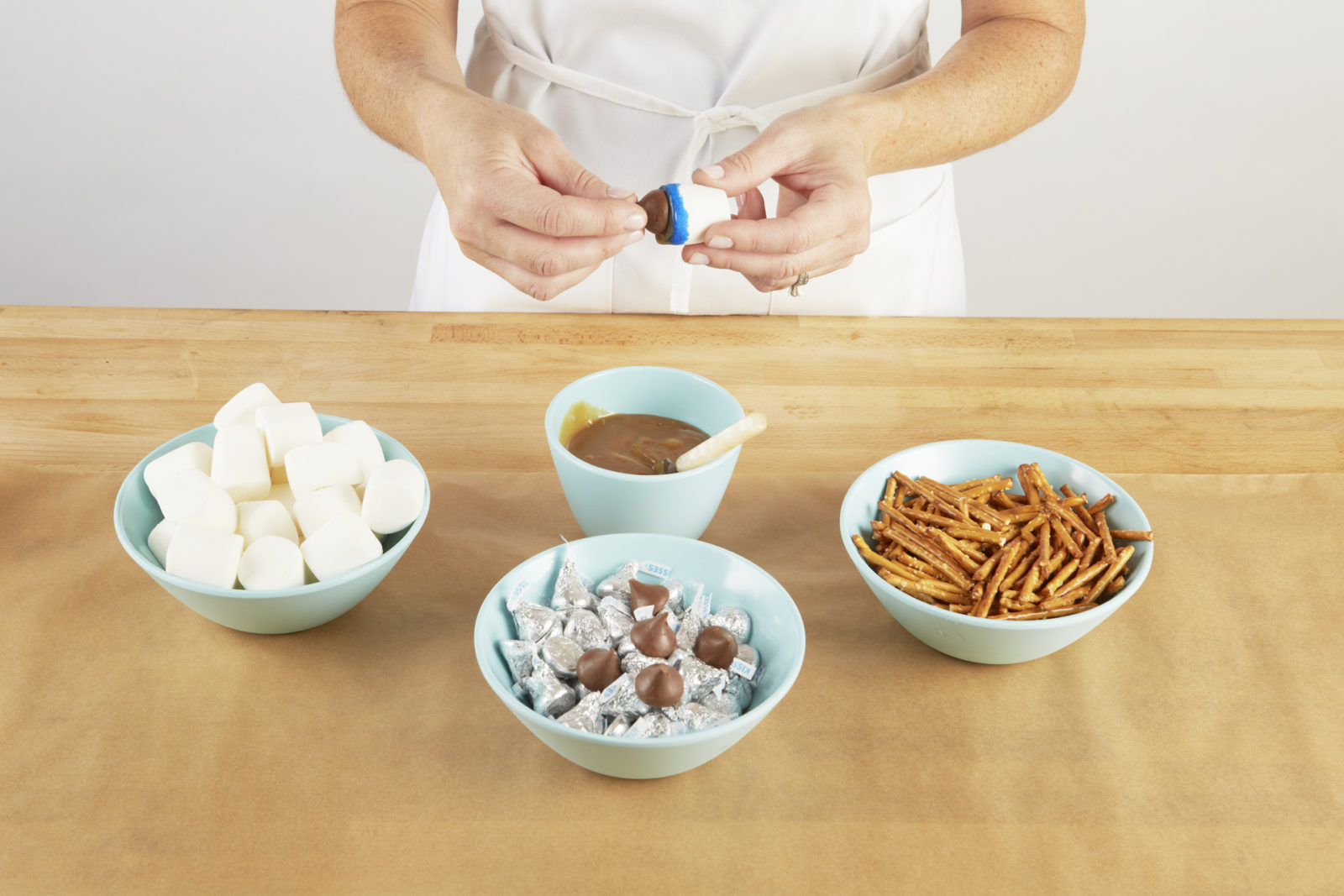 Step 4:
Break pretzel stick in half and add a pretzel stem on the other side of marshmallow.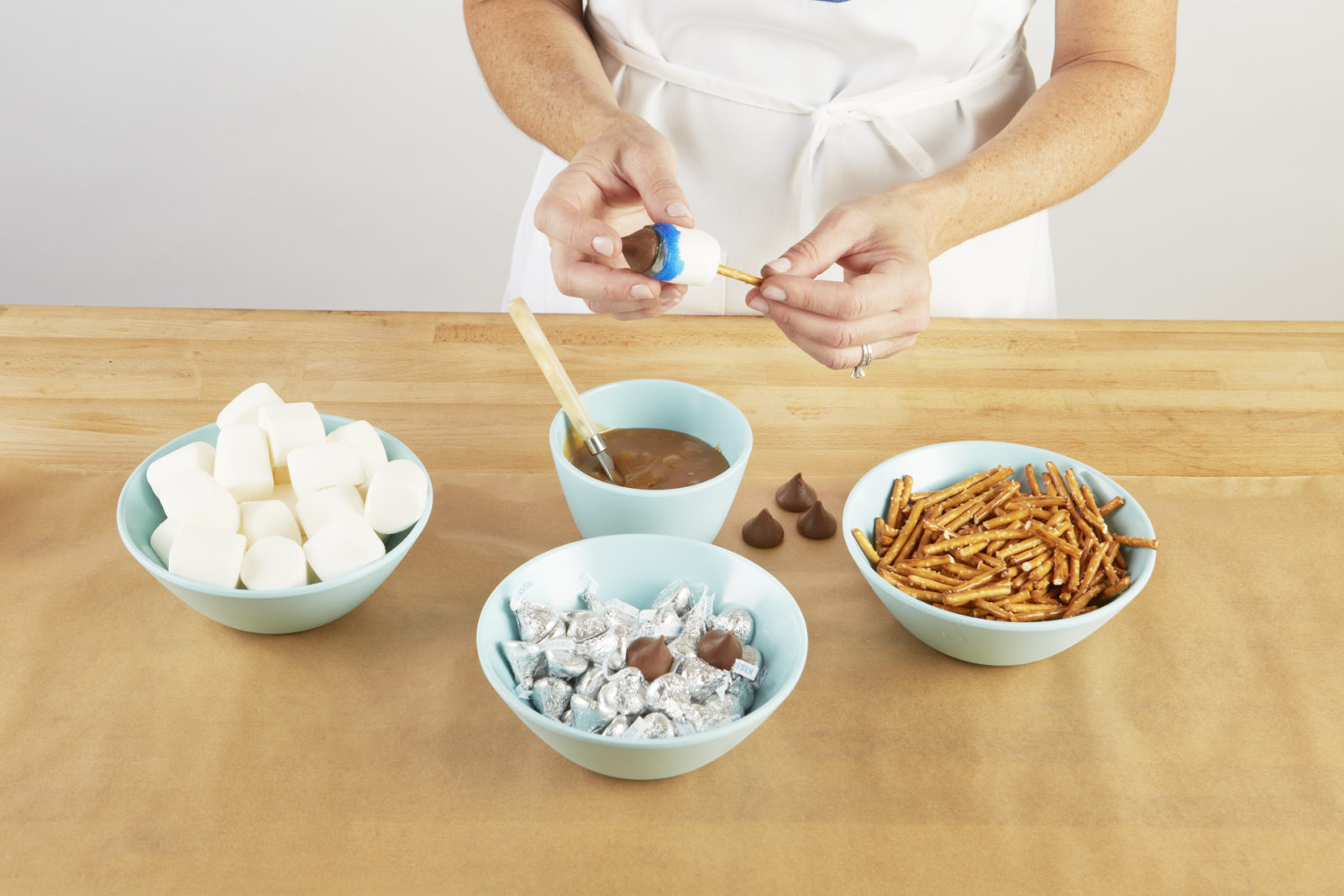 Step 5:
Plate and let the kids enjoy or take to a Hanukkah party.