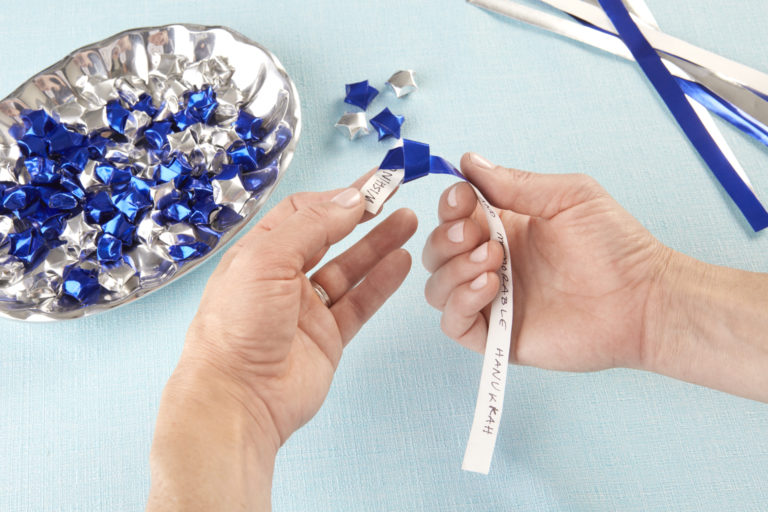 We love celebrating the Festival of Lights with friends and family at our annual Hanukkah party.
A great way to celebrate and bring everyone together is to have the youngest members of the family deliver personalized "Wish Stars" to each guest.
Wish Stars are easy and fun to make for all ages. Think of someone special at the party, create a holiday wish you would like to send to them, write it out and have it hand-delivered (by your young guests), like a Hanukkah version of a candy-gram.
Display paper strips standing up in a jar filled with colorful pens. Make a sign to put on the table saying, "Make a Holiday Wish for your special someone."  Write a message and fold up the star, and off it goes bringing a warm spark of brightness to each guest.
Materials:
How-to:
Step 1:
Cut strips of any paper to 1/2" wide x 11" long (or buy pre-cut) and let your guests write a wish on the inner side of the strip.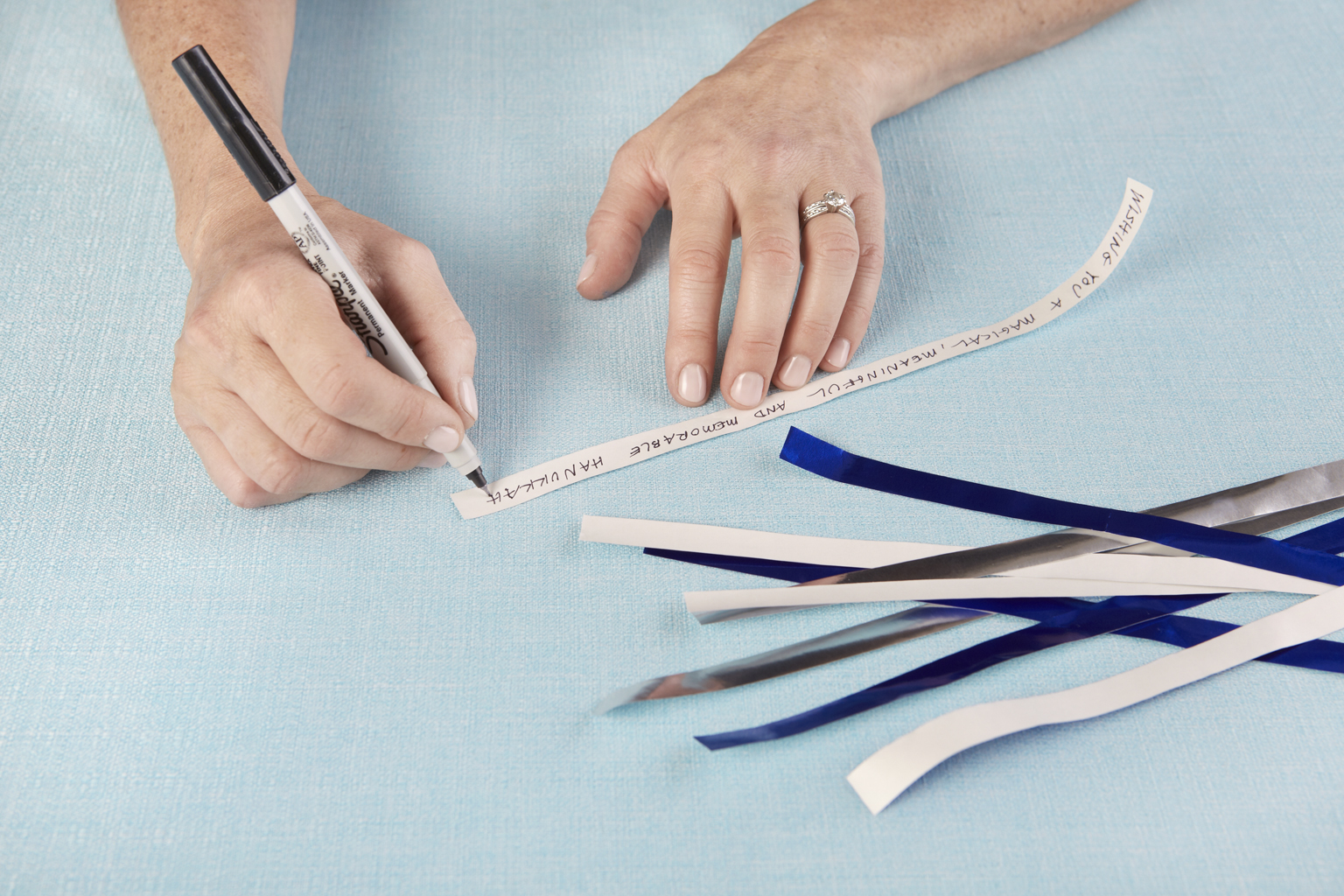 Step 2:
Tie a single loop knot at one end (the same kind you would use to tie your shoe). Gently tighten the knot.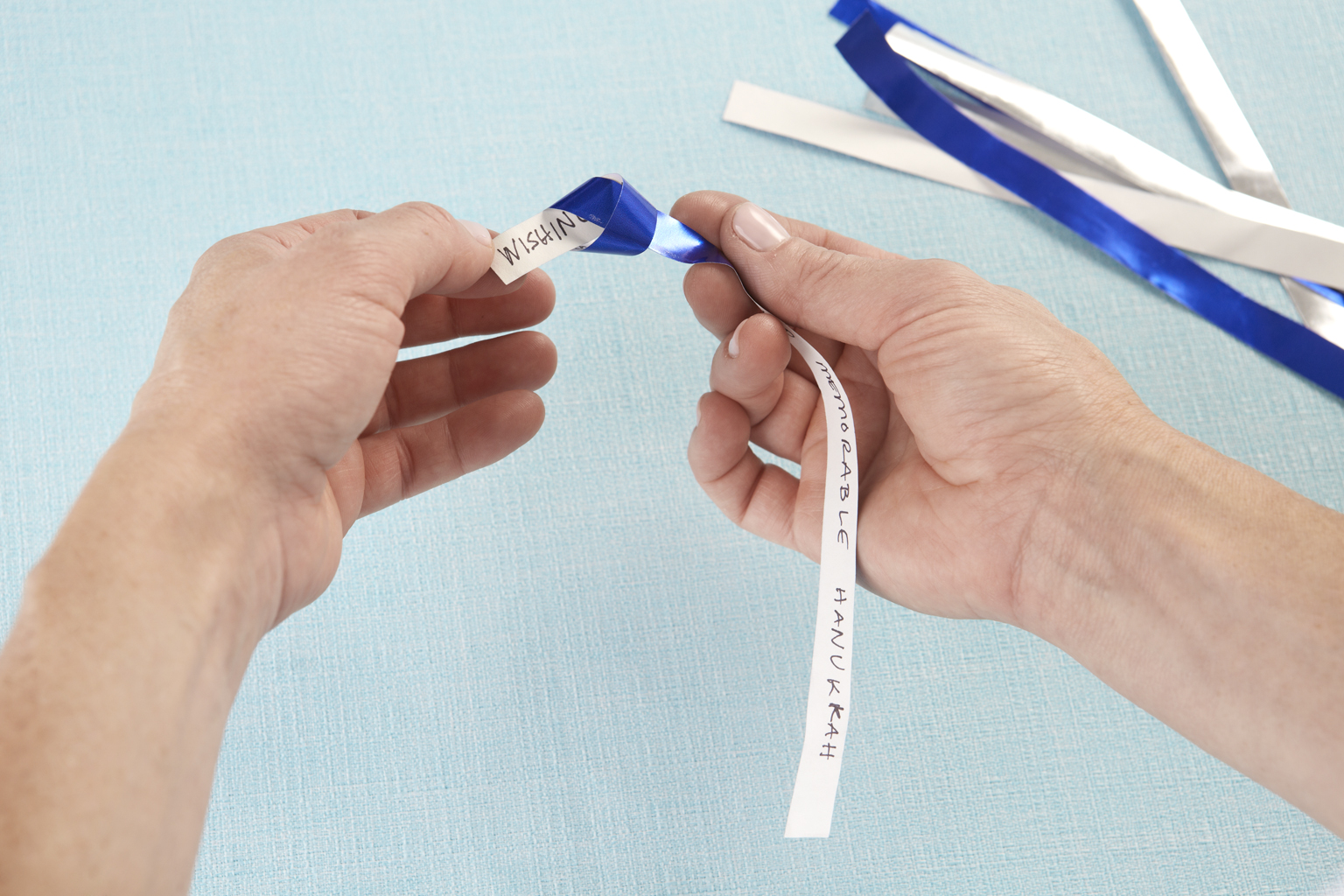 Step 3:
Press it down and crease it so that you have a pentagon with a long end and short end sticking out.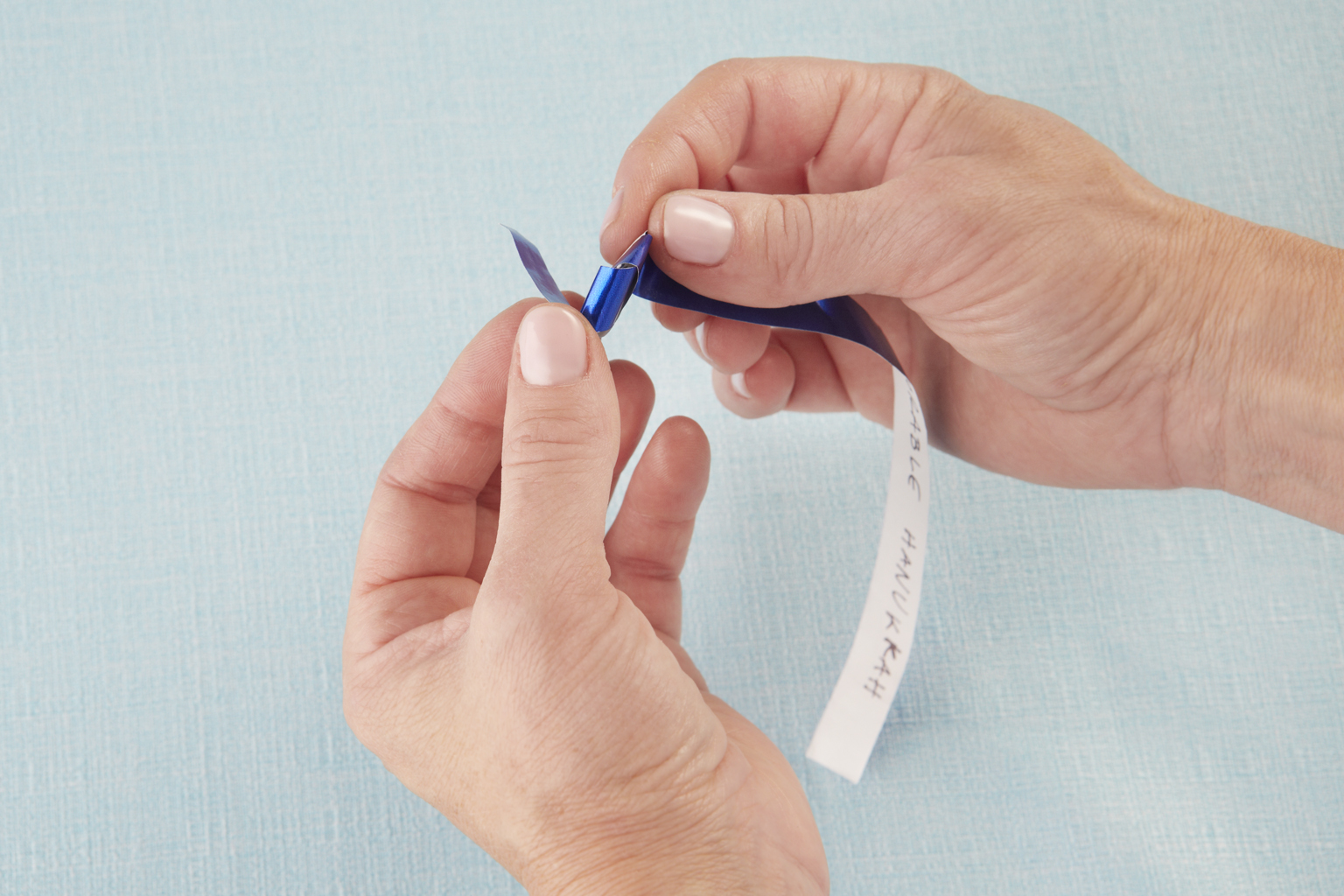 Step 4:
Tuck the short end 1/2″ into the back of the star.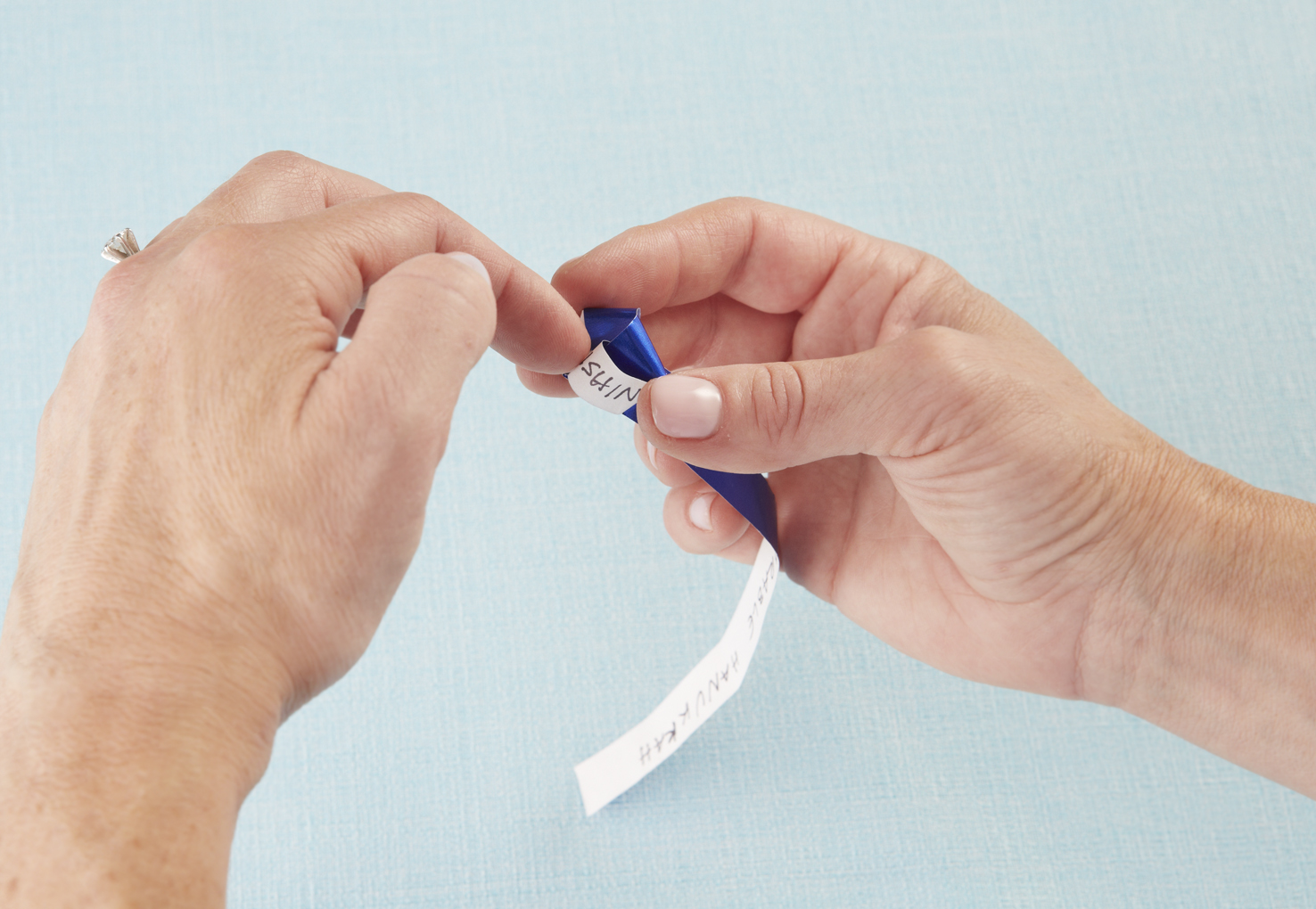 Step 5:
Wrap the long end up and around following the pentagon shape.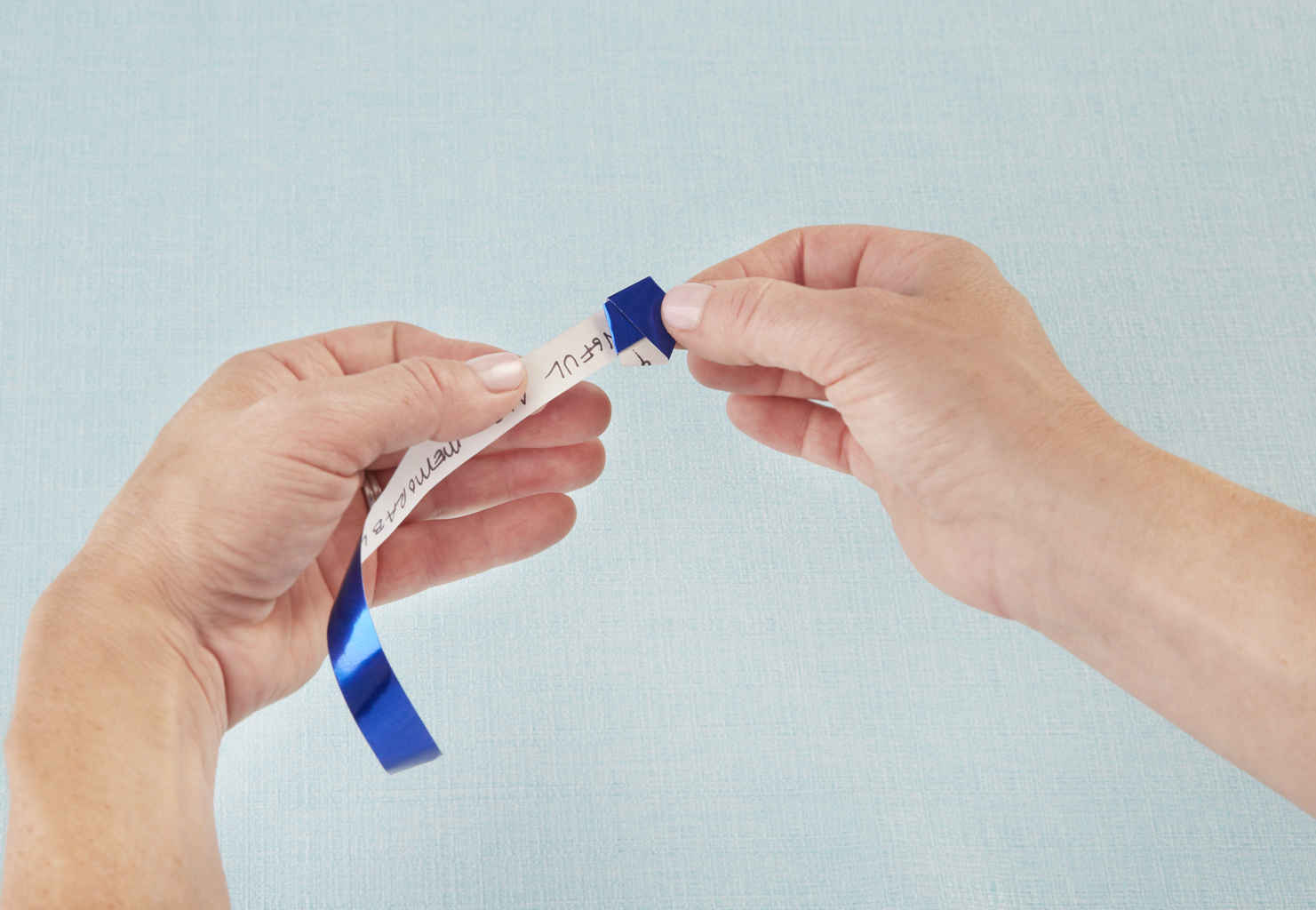 Step 6:
Fold across and keep wrapping around.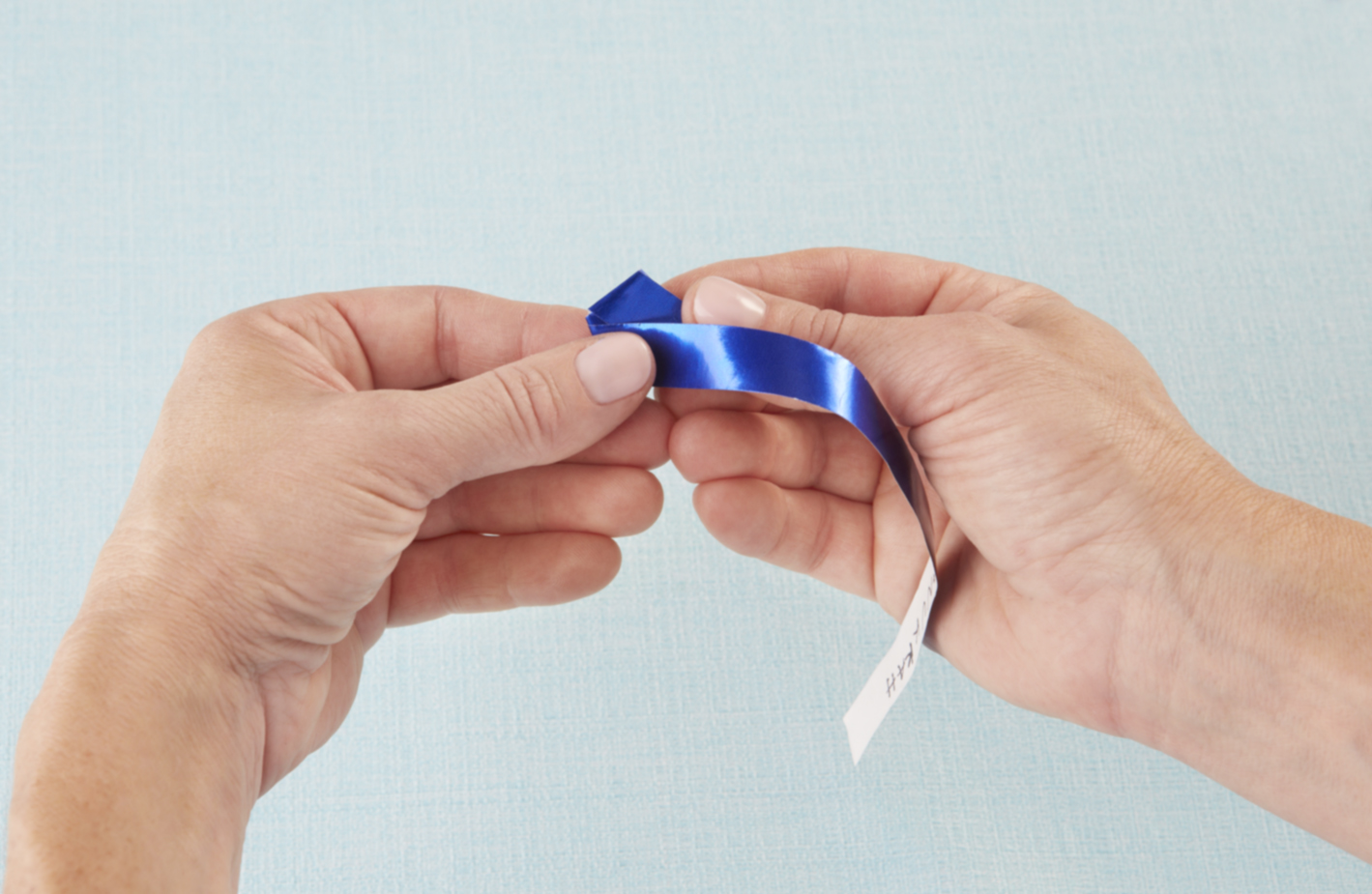 Step 7:
Make another wrap around and continue to follow the original pentagon shape.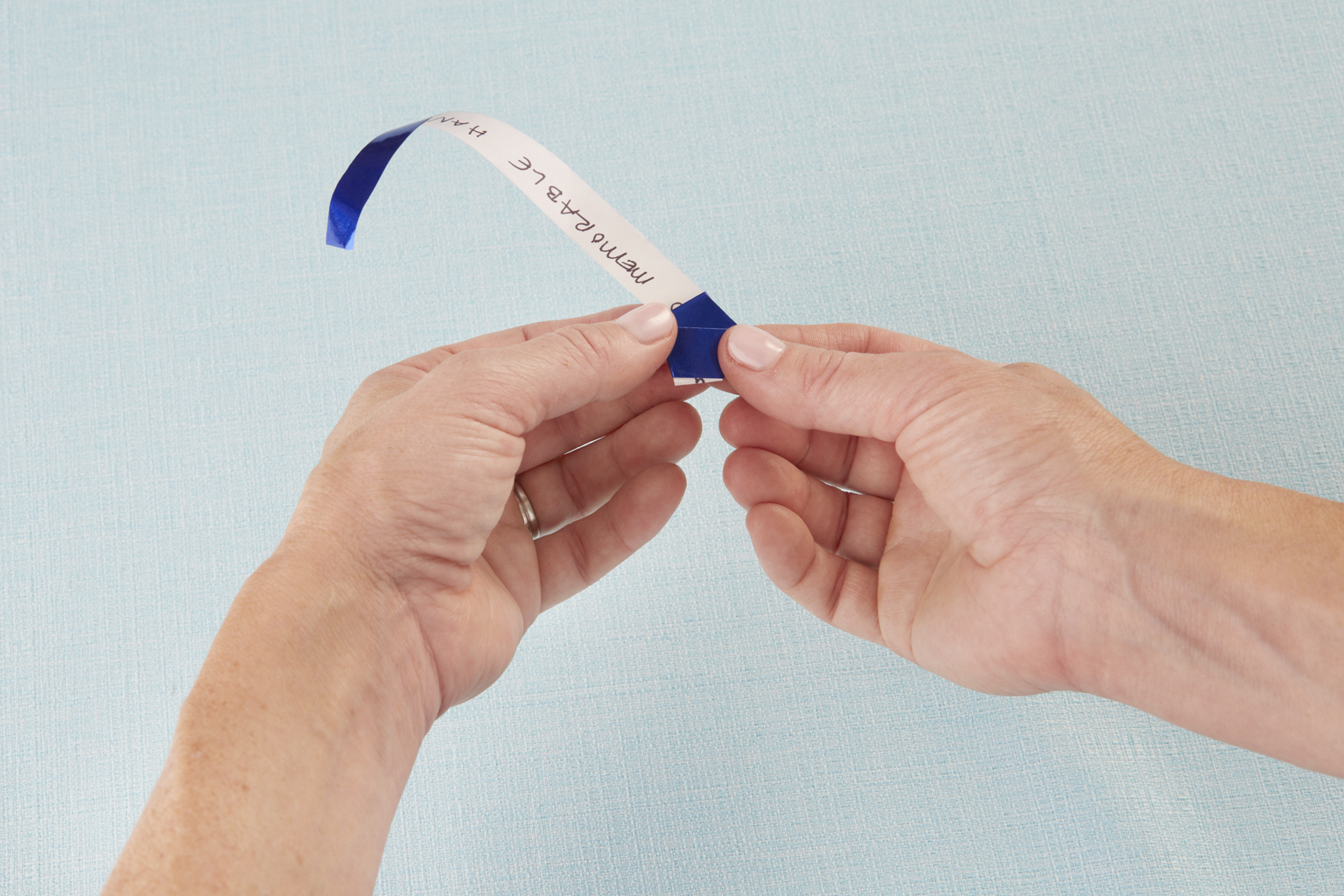 Step 8:
Keep going around and around the pentagon following the edges and creasing and folding so that the color on paper always faces out until you reach the end with little left to fold.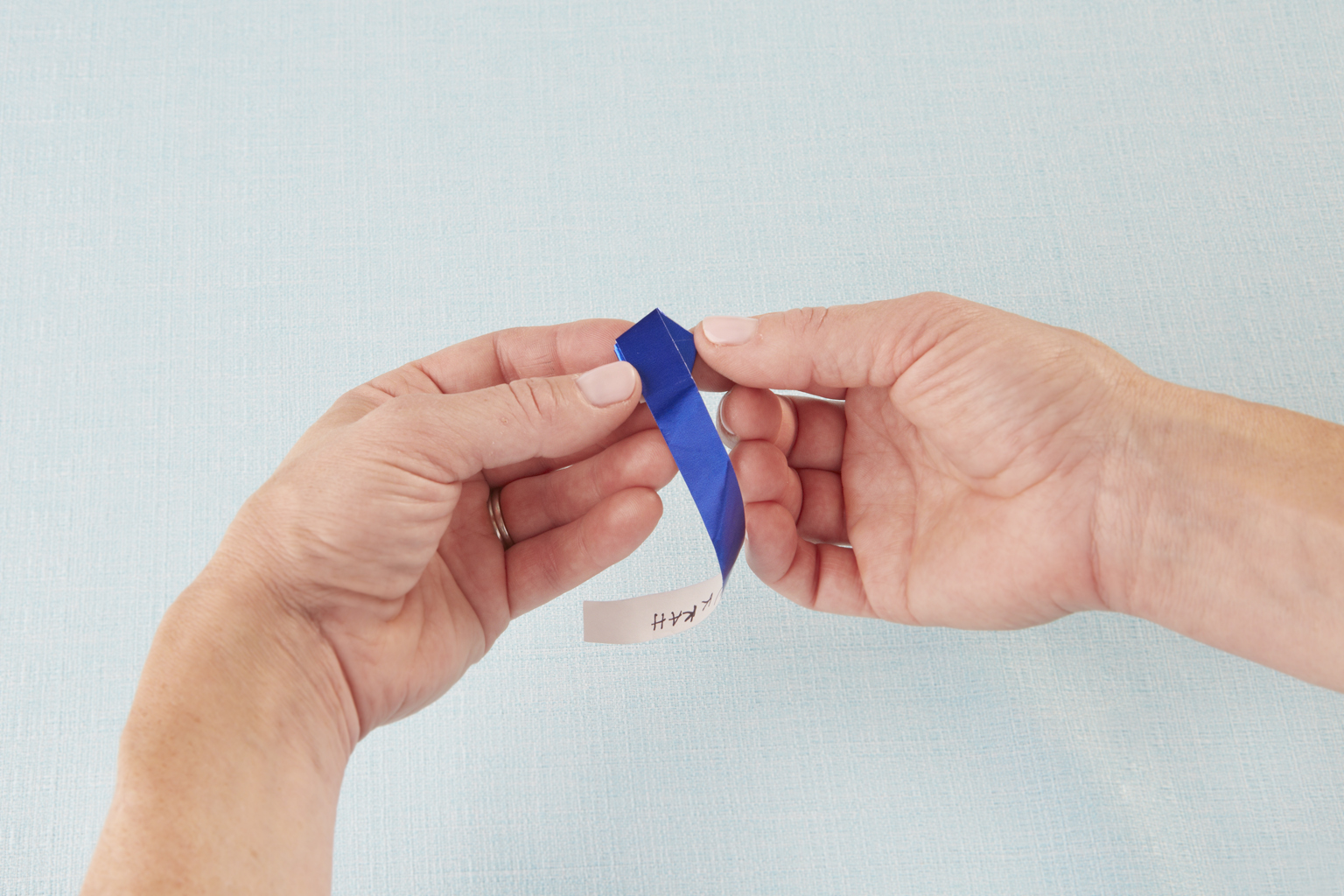 Step 9:
Tuck the remainder into the last crease.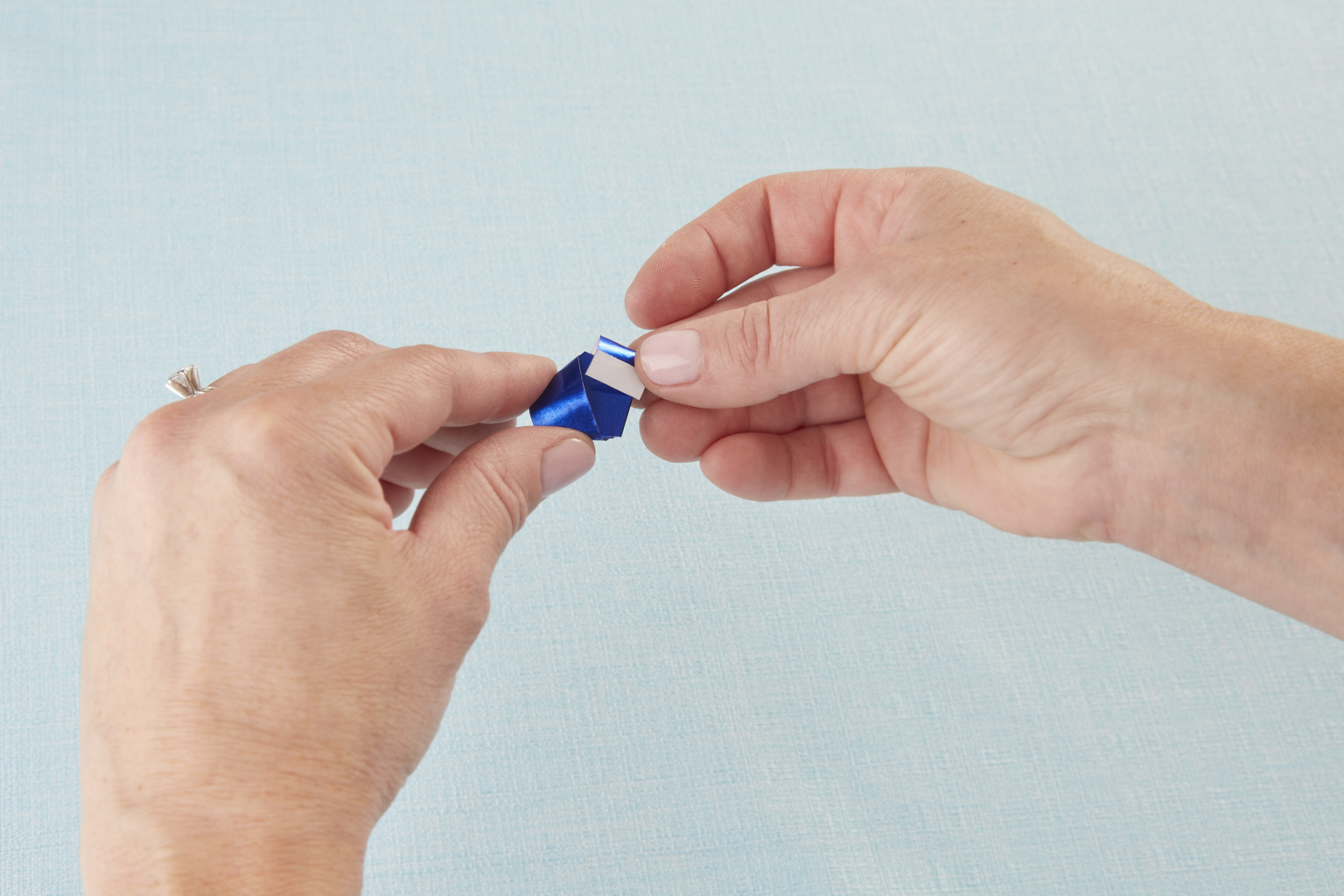 Step 10:
Pinch all 5 sides in using your thumb and pointer finger on each hand and push in to puff up star.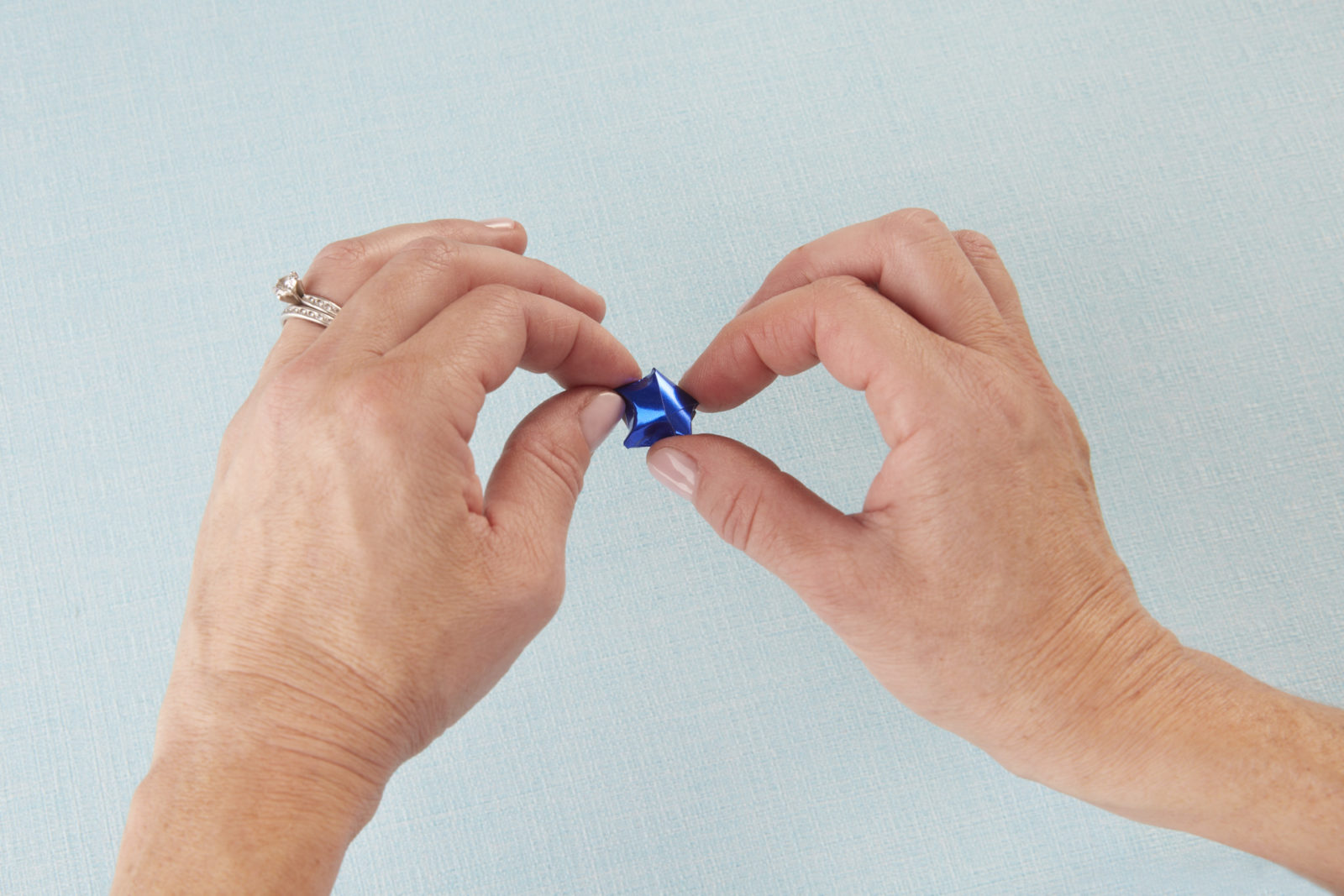 Step 11:
TA DA! MAY ALL YOUR WISHES COME TRUE!
Display on plate, as table confetti or tie a piece of string thru to create a necklace! Go ahead. Make a wish.