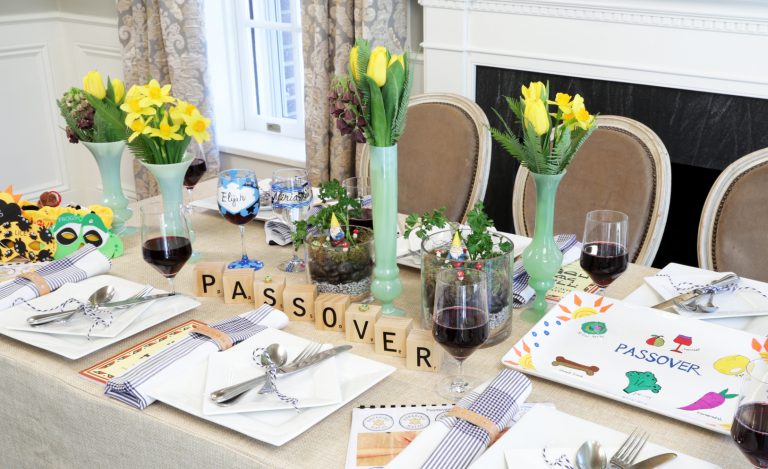 Wine
We always have "Kids Wine" for the children so that they feel special. We use cranberry juice mixed with soda water. Other families use grape juice.
Making Charoset to Start the Meal
I always begin our Seder with our pre Seder Cocktail portion. While the Adults are eating Chopped Liver and Lucy's Special sauce, I have pre-portioned the ingredients for the Ashkenazi Charoset so that the little kids can make it fresh and enjoy it during the Seder.
Washing Hands
Washing the hands is an important part of the Seder, and a useful one for kids!
This hand washer has been in the Goldfarb family for six generations. We always ask for volunteers to help carry the hand washer and towel so that each person can wash their hands TWICE during the Seder.