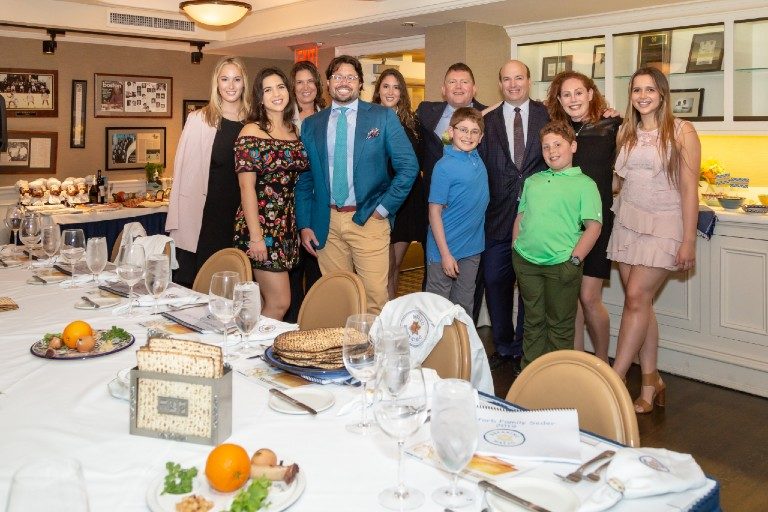 Passover is the perfect time to create magical memories. We only celebrate Passover for a night or two, but the memories can last a lifetime, in fact many lifetimes.
Think of how moving it is when you find an old photograph of your parents, or your grandparents when they were very young. Or an old 16mm reel or video that makes the past come alive. My goodness, I look just like my mother's older brother?
Given how technology allows us to capture moments with ease, start a new tradition of recording and preserving your family's Seder, now and going forward each year. Make the capturing of a photo, portrait, or video a special, every-year element of the holiday.
Make a Video of the children singing the four questions: Each child who sings or recites the Four Questions should be the star of a short video. If more than one child participates be sure to include each one every year. Years later, decades later, when voices mature, and the youngest child move to adulthood, perhaps their own children will be stumbling through "Manish ta –nah." What a wonderful memory for all to treasure.
Take Passover family photos of everyone at the Seder: Recruit a designated family photographer to take photos of the Seder each year. (Make sure he or she hands off the camera to someone else so that the photographer is included). Share the photos with friends and family who may not be able to attend. It is a wonderful way to help far-flung family feel included in the celebration.
Recording a short shareable iPhone video can be fun and lively: How about a short final family greeting, with everyone at the Seder cheering, "Next Year in Jerusalem"?
Start a Seder photo album of your Seder table and its participants with a page for every year: We've seen Passover Books created by families that have crossed national lines and go back generations. One family we met always takes a photograph of everyone at their family Seder but only includes friends and significant others after they have attended at least three family Seders. That can be a high bar!
Create a Family Recipe Book with all the foods served at your Seder: Every family has its own "best" recipes for Passover. Whether for matzo balls, brisket, lamb or strawberry meringues, start preserving yours for future generations. It's easy to create an on-line cookbook, (there are many software options for recipe templates). It will be even more fun as family members share and add their own recipes.