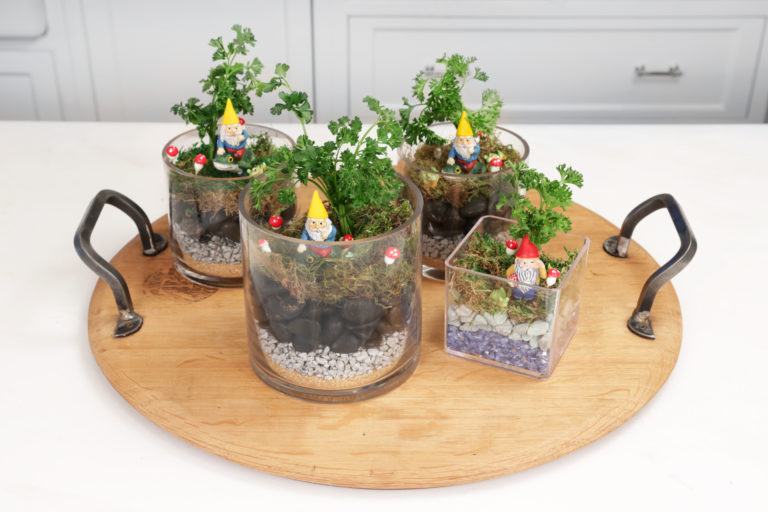 Your guests will be tickled pink seeing these adorable little terrarium gardens set on your seder table this Passover, complete with Parsley "Karpas" sprigs "growing" from the garden, Andy's favorite Garden Gnomes, and Frogs (one of the Passover Plagues)! We like to use what we have laying around the house to fill the bottom of the garden – there are so many variations on this activity. Feel free to send us your imaginative garden ideas on our Breaking Matzo Facebook page; we would love to see your creative creations!
Materials
Jar, glass bowl, or plastic container, wine glass (upside down) or right side up
Colored sand, aquarium gravel, rocks, pebbles
Parsley sprigs
Glue
Optional: Wood sticks (skewers or toothpicks or green floral stakes) only if you are transporting your Passover Gnome Garden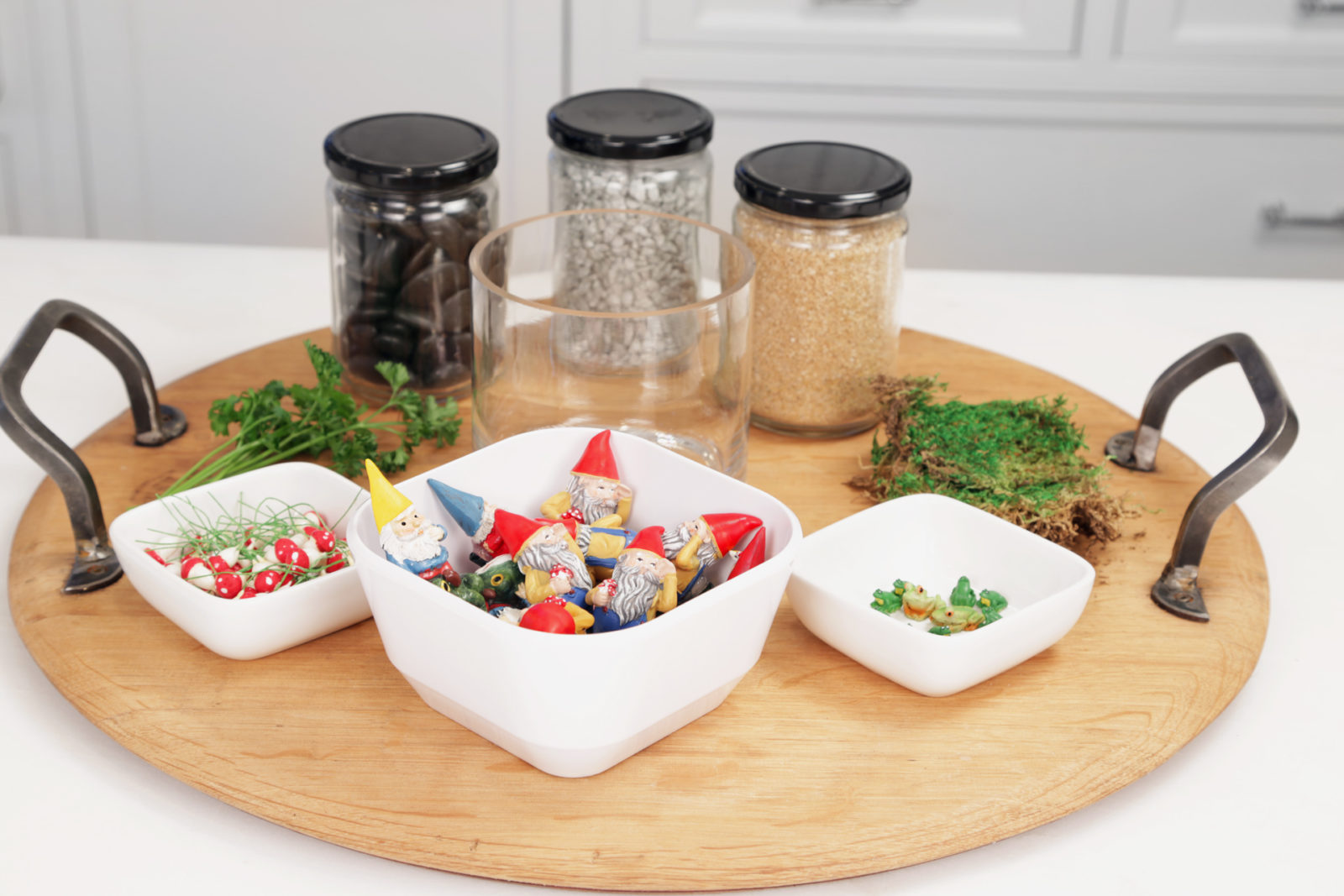 Step 1:
Layer Sand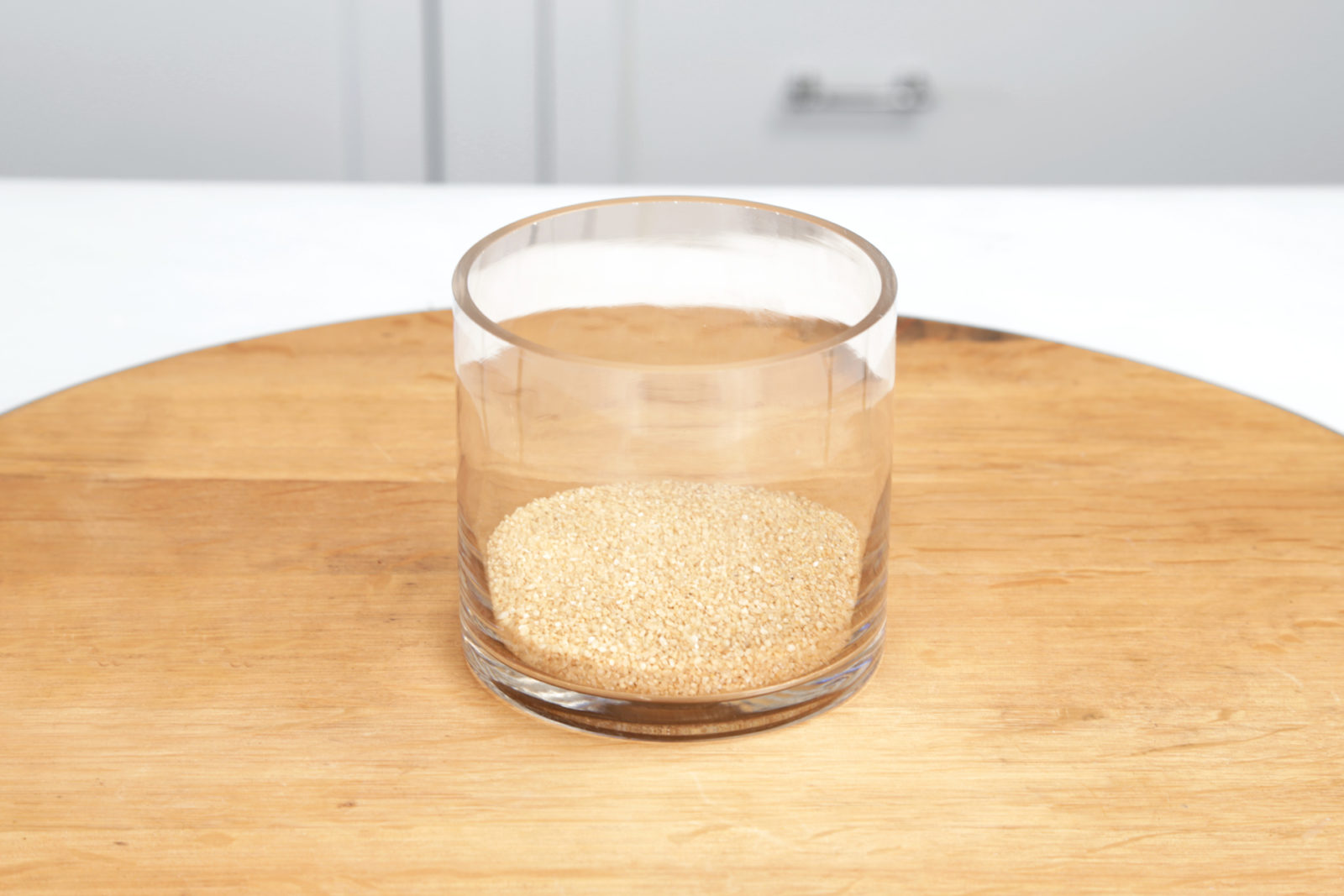 Step 2:
Layer Gravel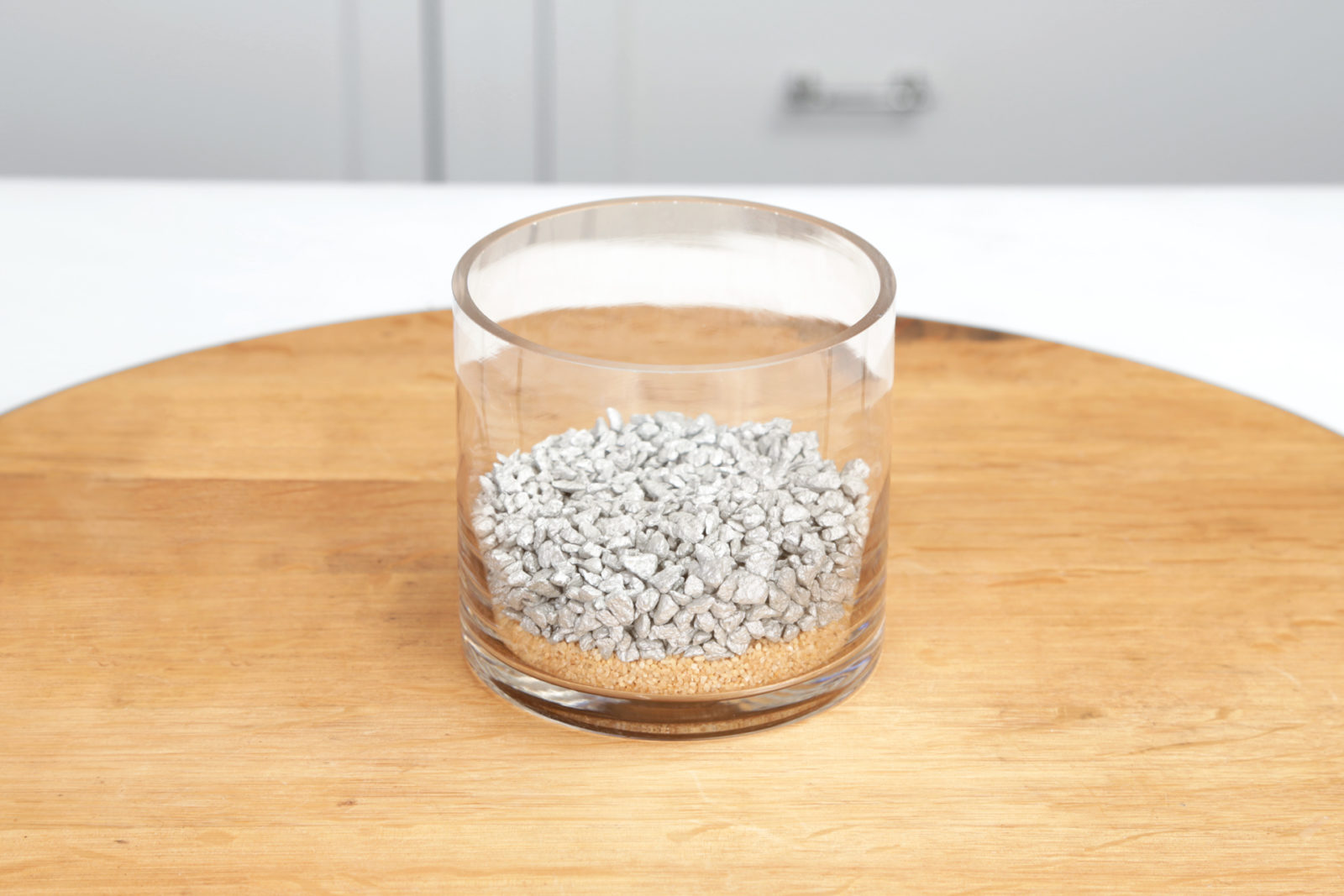 Step 3:
Layer Rocks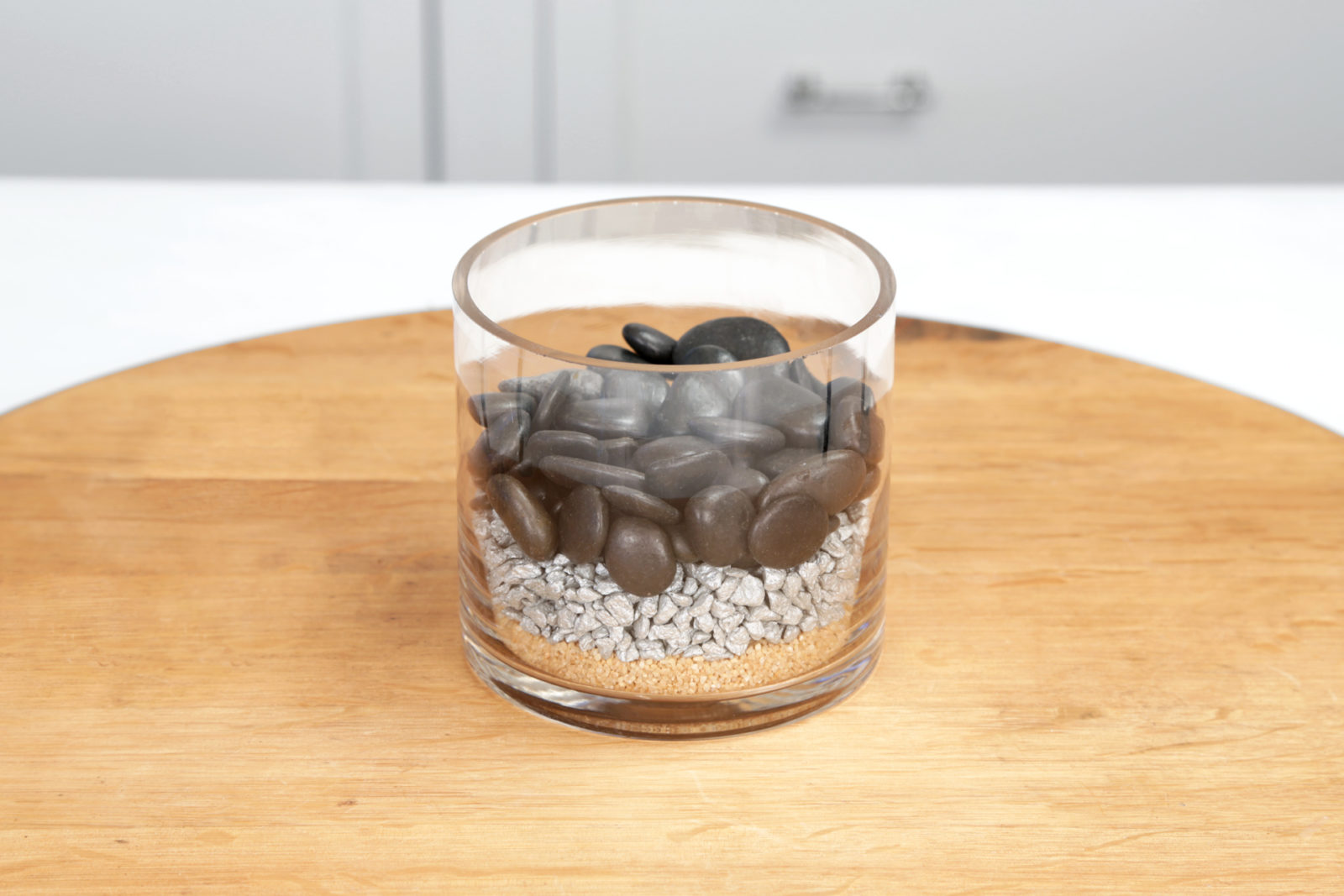 Step 4:
Layer Moss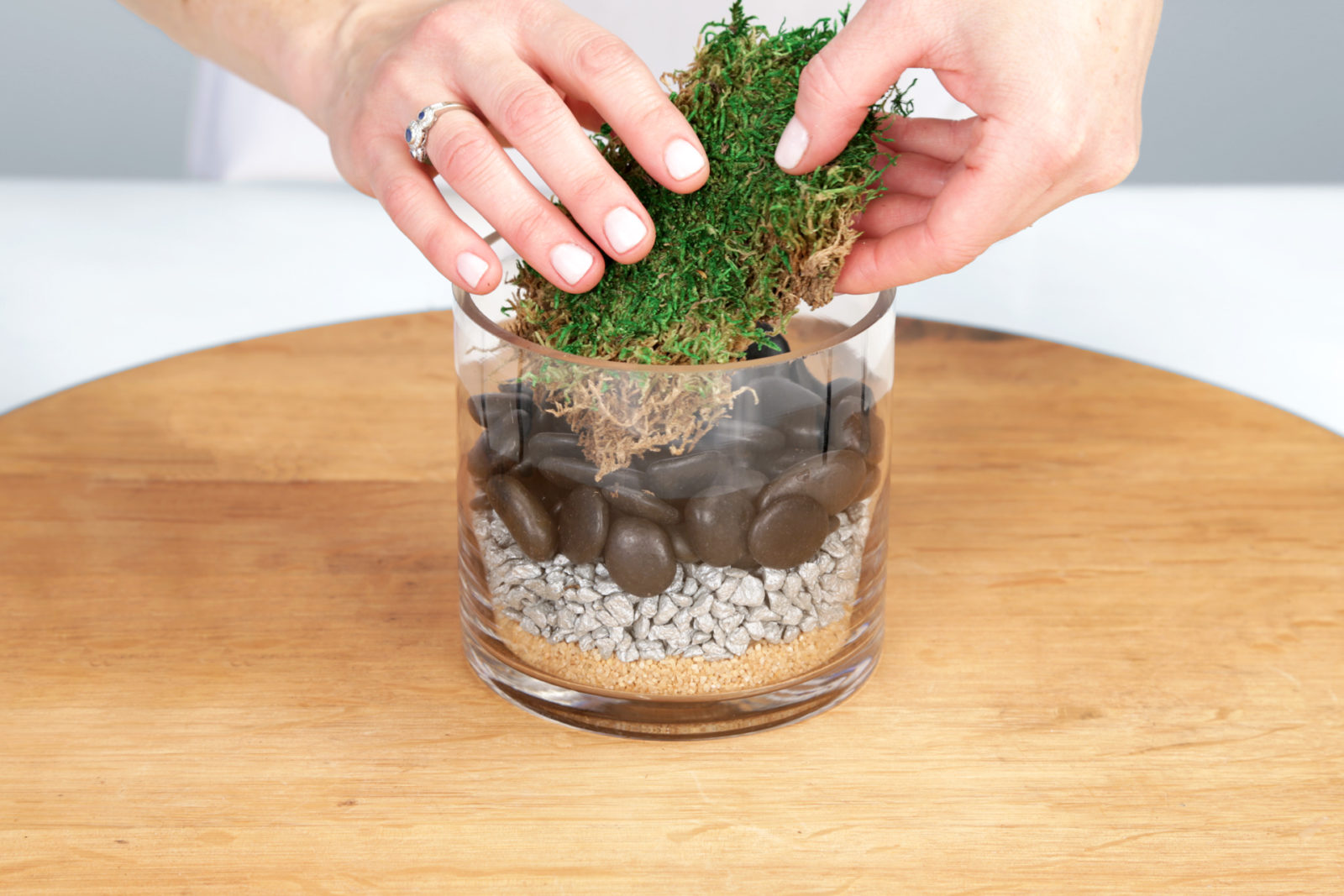 Step 5:
Lay garden items and gnome on top layer. If transporting garden, glue frogs and gnome onto a stick so that stick slides under rocks and garden doesn't shift.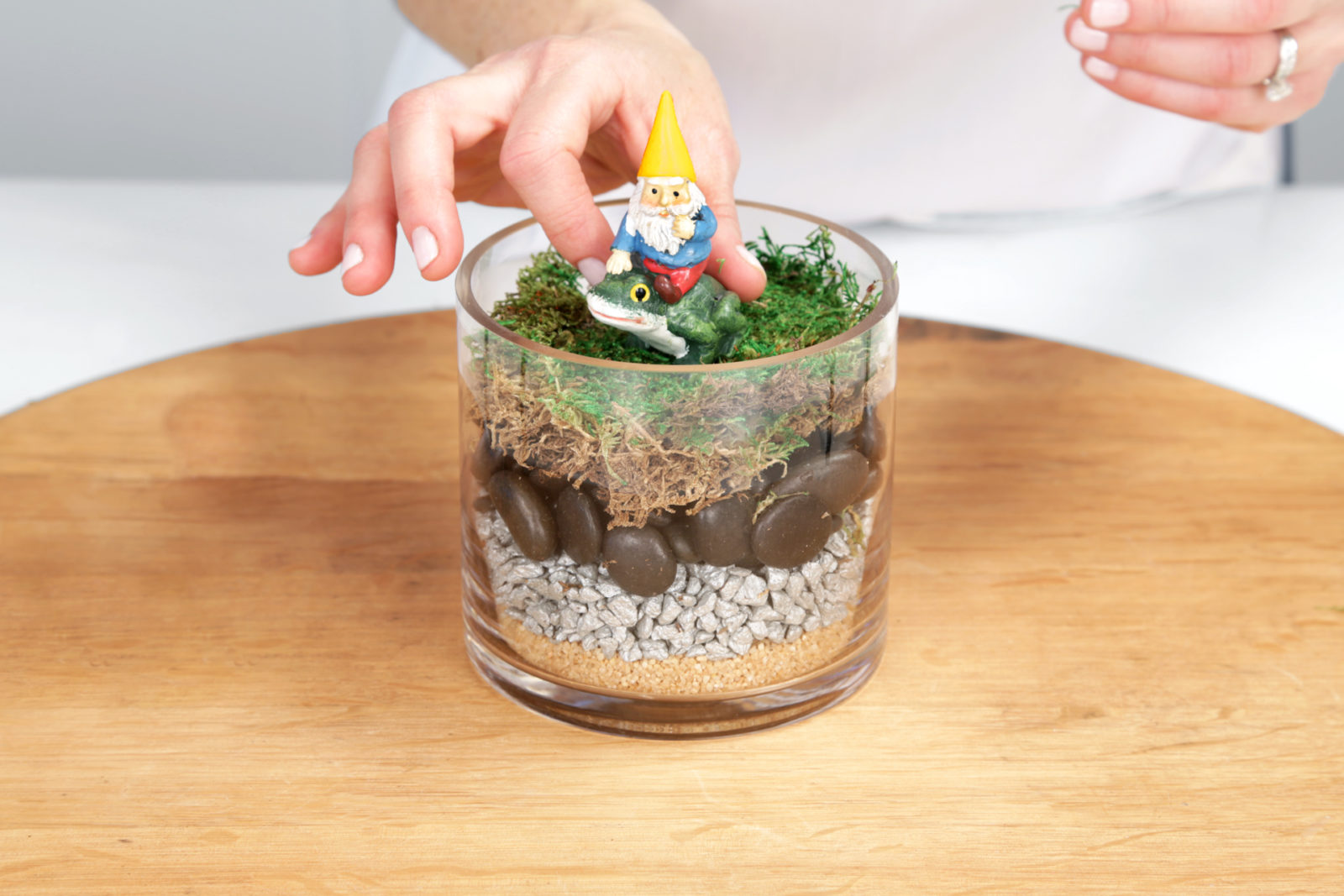 Step 6:
Clip and push sprigs of parsley into top of garden. Your Gnome Garden is now complete!