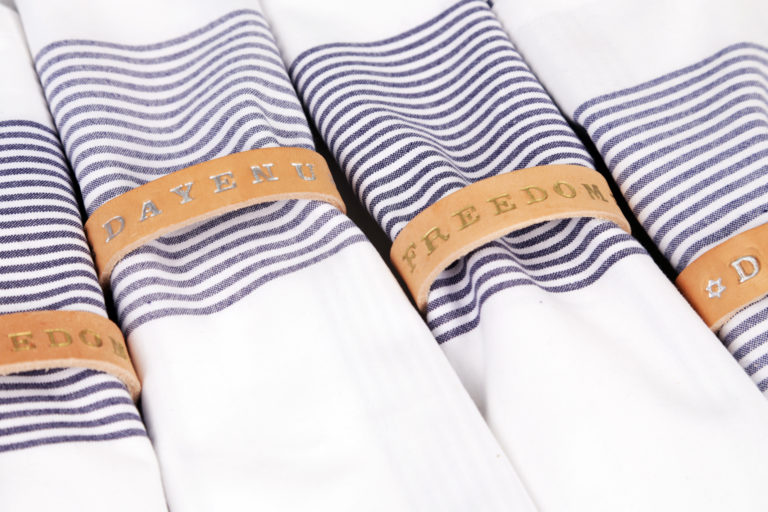 This Passover, highlight your seder table with hand stamped leather napkin ring holders. So easy and fun to make – they really are addicting! Think up magical, meaningful, and memorable words to appear on the leather and stamp away! When you're done, highlight the impressed letter with colorful accents! Who knows your guests could be wearing these as keepsakes on their wrists on the way home from your seder!
Materials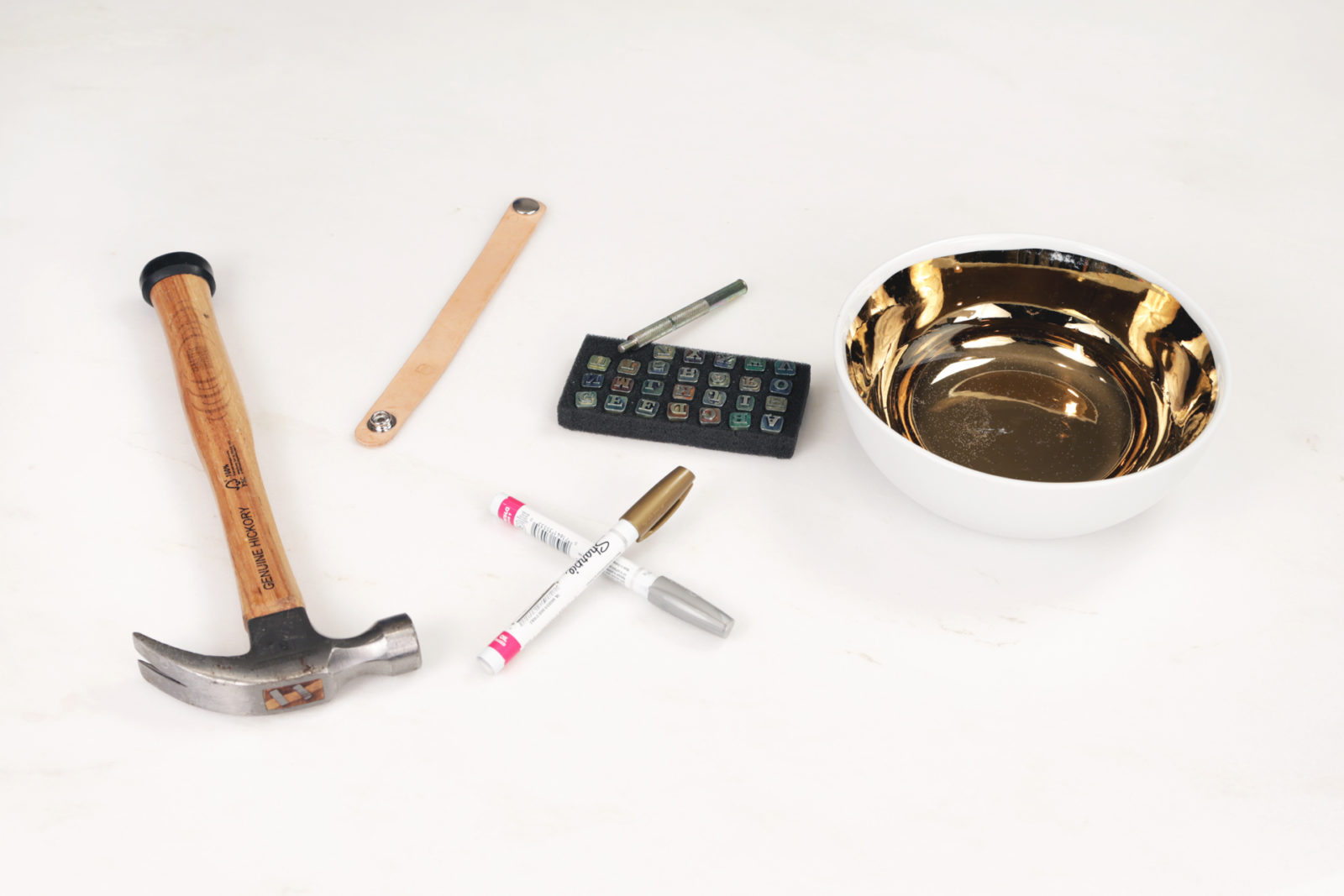 Step 1:
Lightly dip leather area you want to engrave into water.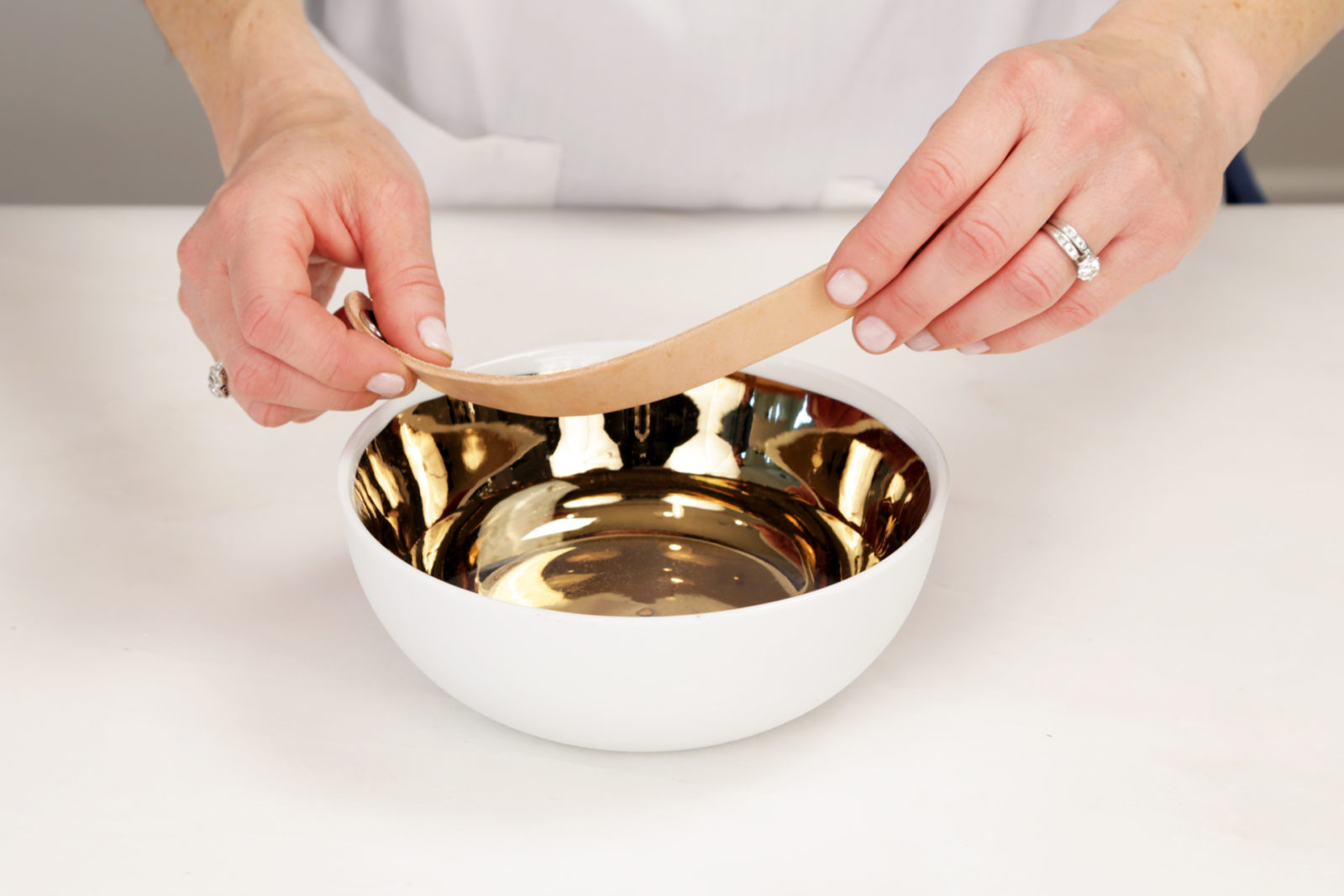 Step 2:
While leather is wet, hammer one hit for each letter in a line, spelling the word or name you've chosen to write.  Continue until the word is complete.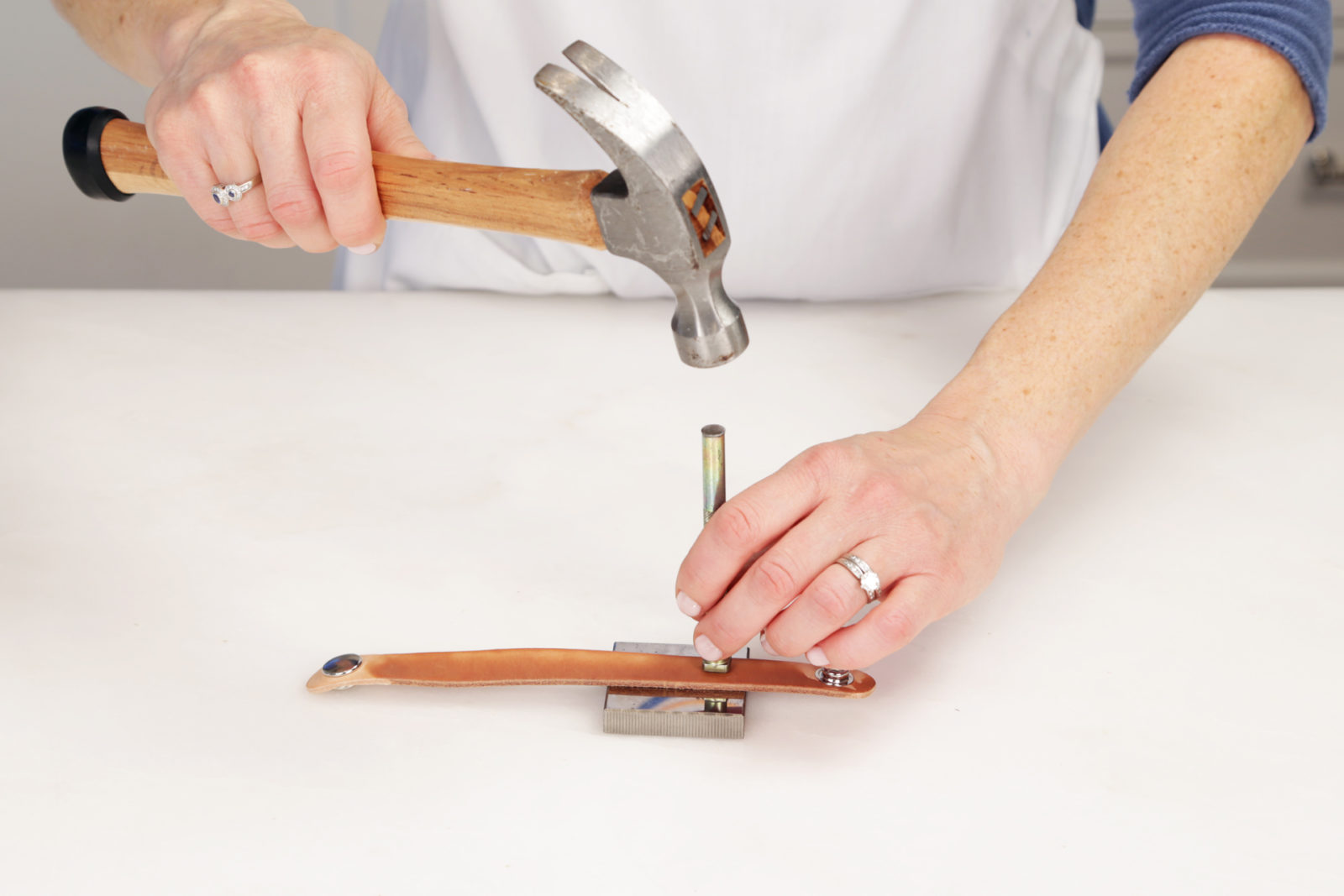 Step 3:
Leave as is to dry or…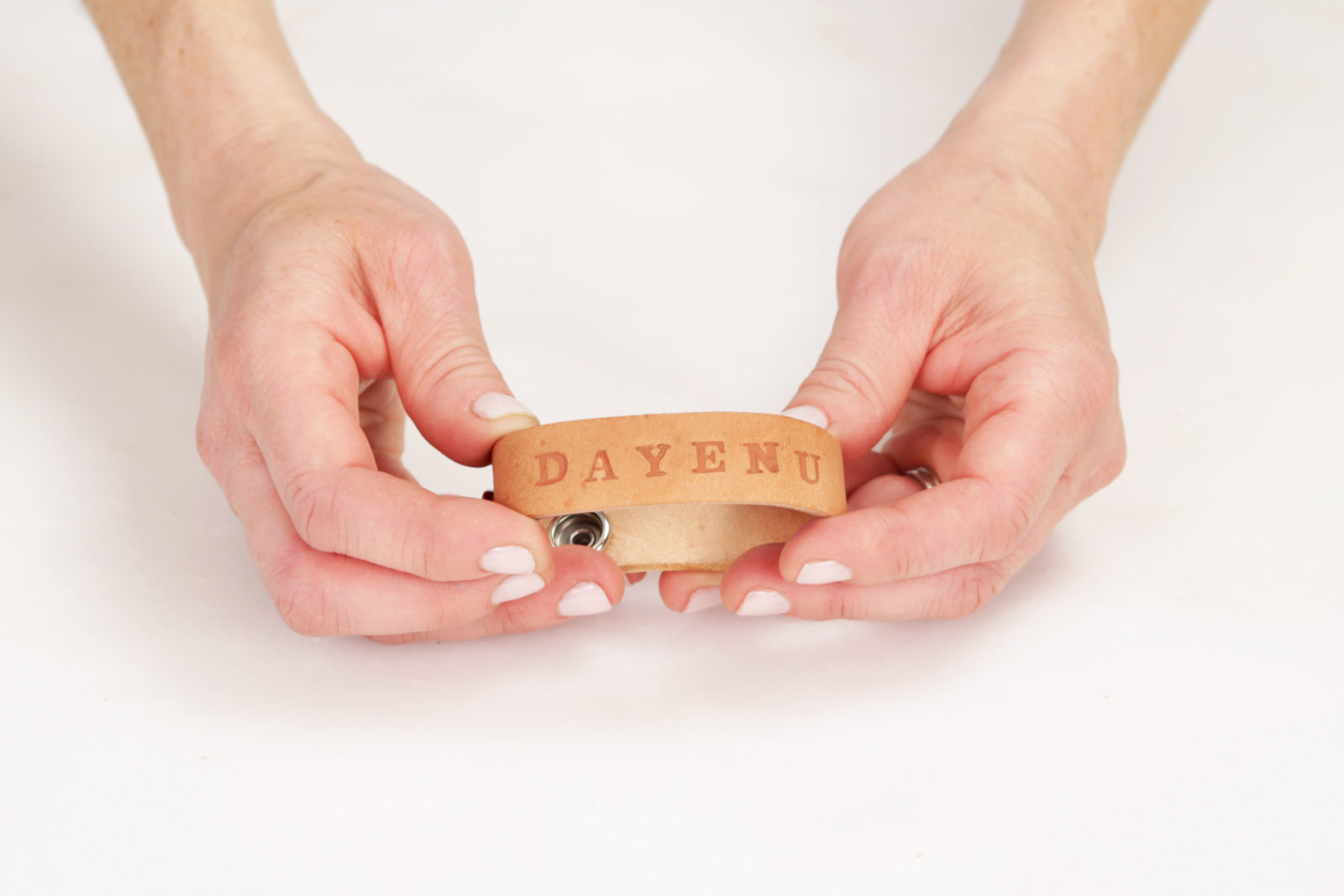 Step 3:
Once leather completely dries (10 minutes or so) use a fine tip (oil-based preferred) Sharpie to color in letters.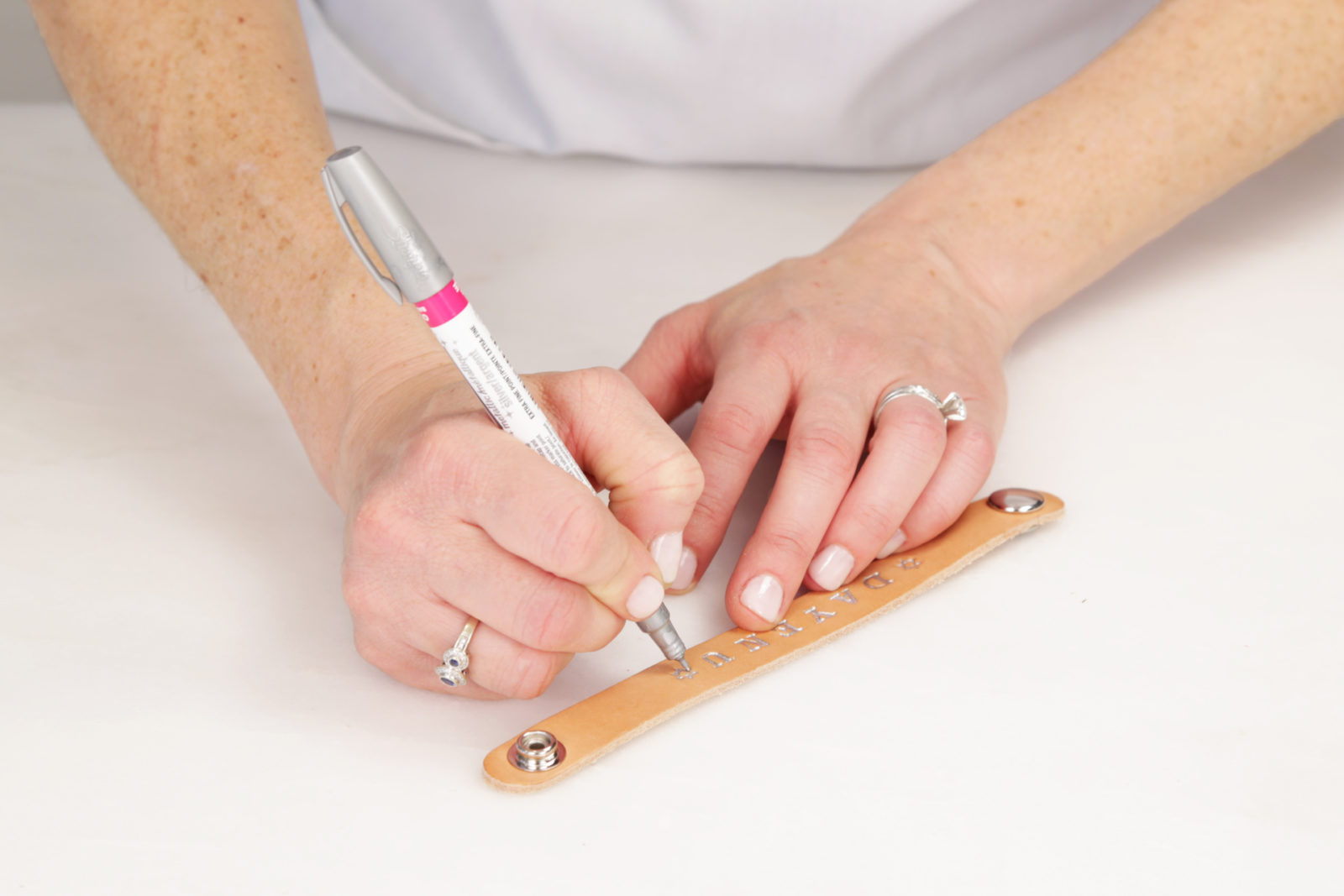 How beautiful your table will look when napkins are wrapped in these beautiful handmade leather engraved napkin rings. They'll double as bracelets guests can wear home.