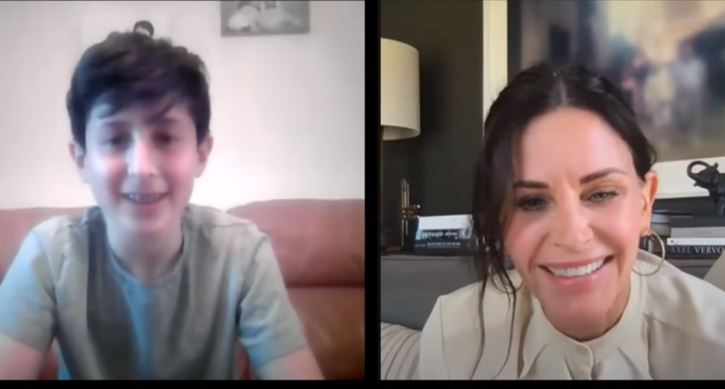 During times of social distancing milestones that are usually celebrated together can be difficult. The prospect of a Bar or Bat Mitzvah without a large group of loved ones can seem dark at first, but there are many ways such a celebration can still be meaningful and joyous. I have written up my thoughts and insights on throwing a virtual Bar or Bat Mitzvah here.
I recently learned about story of a particularly magical, meaningful, and memorable virtual Bar Mitzvah and wanted to share it.
Naftali Arden was planning on having his Bar Mitzvah during March of 2020. Unfortunately, he couldn't celebrate in person, so he decided to have a virtual Bar Mitzvah instead. He lived streamed the event for his friends and family. However, Naftali's Bar Mitzvah celebration was no ordinary one. It was themed around the wildly popular television sitcom Friends. The unique theme drew in thousands of viewers from around the world who all came together to celebrate the young man's special day. It was truly a meaningful and memorable happening.
Flashforward two months and something happened to make Naftali's Bar Mitzvah it even more magical. Due to the incredible turnout to his virtual Bar Mitzvah, Naftali was invited to appear on the Late Show with James Corden. While talking about his story on the show he was surprised with a special guest: Friends star Courteney Cox. Cox told him how touching his story was and said her famous line "I know." She also got Naftali a very special Bar Mitzvah present: a foosball table just like the one in Joey and Chandler's apartment on Friends. Naftali and the rest of the world were blown away by Courteney Cox's generosity.
Mazel Tov to Courteney Cox for this magical act of kindness and Mazel Tov to Naftali Arden on his Bar Mitzvah!
You can read more about Naftali's story here.
You can see more about the Virtual Bar Mitzvah and Courtney Cox's surprise response in this clip from the Late Show with James Corden: