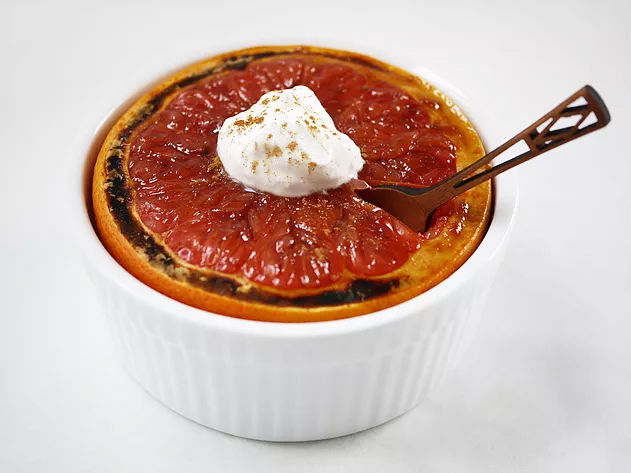 Start the day with bright, juicy Ruby Red Grapefruits like you've never had before. Heat them under the broiler. The broiler caramelizes the coconut sugar and the natural sugars of the grapefruit for a very special treat you could eat for breakfast or a light dessert.
Serves 8
Ingredients
4 Ruby Red grapefruits
coconut sugar for sprinkling on top
coconut yogurt for garnish
cinnamon for garnish
Instructions
Slice grapefruits in half horizontally (so you can section out all the little triangles for your guests to spoon out)
Sprinkle coconut sugar over the top of the halves
Broil for 2 minutes
Remove from broiler and carve out the grapefruit sections with a knife
Top with a dollop of coconut yogurt and cinnamon
NOTE: You can serve warm or at room temperature but refrigerate if you don't serve right away.